The seventh edition of the International Public Art Festival (IPAF) returns in 2023 for another bout of creativity as South African and international artists alike paint murals across the Mother City.
Organised by Baz-Art, a Cape Town-based NGO founded in 2016 that creates a platform for street artists to make a living from their art and aids the regulation of the industry, the IPAF is an annual celebration, educational experience and fundraiser for street art.
This year's festival will feature thought-provoking works under the theme 'What if?', posing questions about accepted norms, the status quo and how we can push the boundaries of our spaces and societies. Artists based across the globe in countries like Ireland, Brazil, Spain and France will be joining in the creative festivities alongside local talents such as Blakz, Jakes Mbele, Marlene Steyn and Pixel Monster.
One local artist who will be bringing her skills to the streets of the Cape Town central business district is Asanda Lusaseni Mvana aka Msaki, a composer, singer, songwriter and artist who won Best Female Artist in the 2022 South African Music Awards, and whose album Platinumb Heart Open won Best Adult Contemporary Album. Msaki expanded her creative resume in 2022 by exhibiting a series of paintings and artworks — and now the artist will be creating a mural for the festival.
The 2021 edition of the IPAF featured a mural created by Design Indaba alum and renowned British artist Morag Myerscough. For the project, a brightly coloured, large-scale mural featuring the phrase 'All of us' in Salt River, Myerscough partnered with the Ilukuluku Art Collective, an organisation that collaborates with artists, architects and volunteers in support of the LGBTQI+ community.
Visitors to this year's edition of IPAF, which runs from 1 to 5 March 2023, will have the opportunity to embark on street-art tours around the Cape Town city centre with tour guides from Baz-Art, during which they can learn about the artists, the inspiration behind the pieces and the history of the area itself. The proceeds from the tours, along with sponsorship from an array of NGOs, companies and government institutions, help fund future street-art projects.
Find out more about IPAF 2023 here https://inda.ba/3ko8SD2.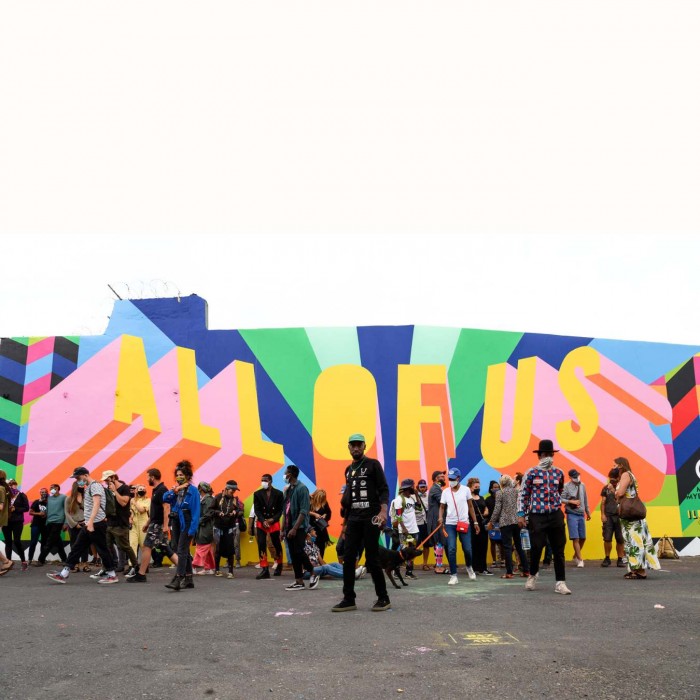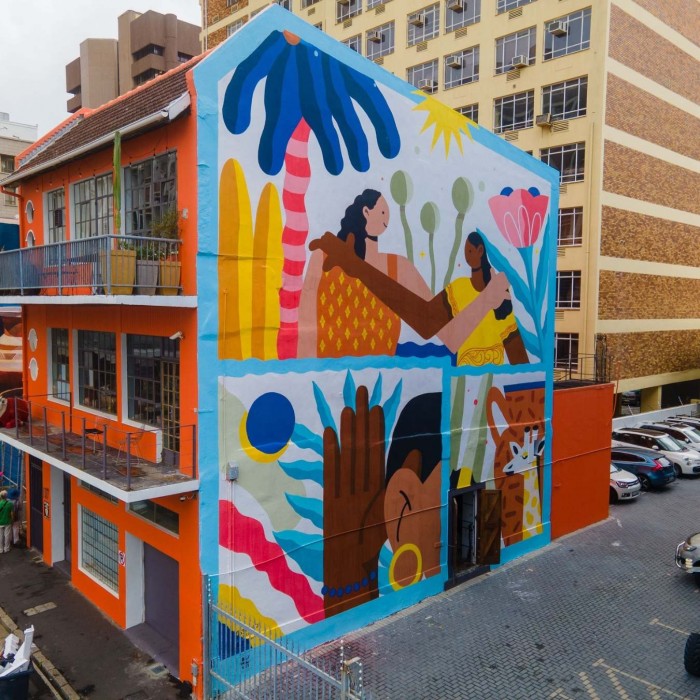 Read more
Southapedia aims to transform Durban with street art
Photographs: IPAF, Baz-Art.