Still & Sparkling is an exhibition of five concepts produced in collaboration with glassmaker Lasvit, known for their expertise in glass-blowing and other techniques. Each concept takes a different approach to drawing out the unique and unusual facets of glass's charm as a material.
The concepts take advantage of the many small surprises and things that we noticed during our multiple visits to Lasvit's glassblowing factory in the suburbs of Novi Bor in the Czech Republic. The concepts are the fruit of our collaboration with Lasvit's glassblowers, and represent the best possible outcome of our trial and error approach: designs not overly controlled by the hands of the designers.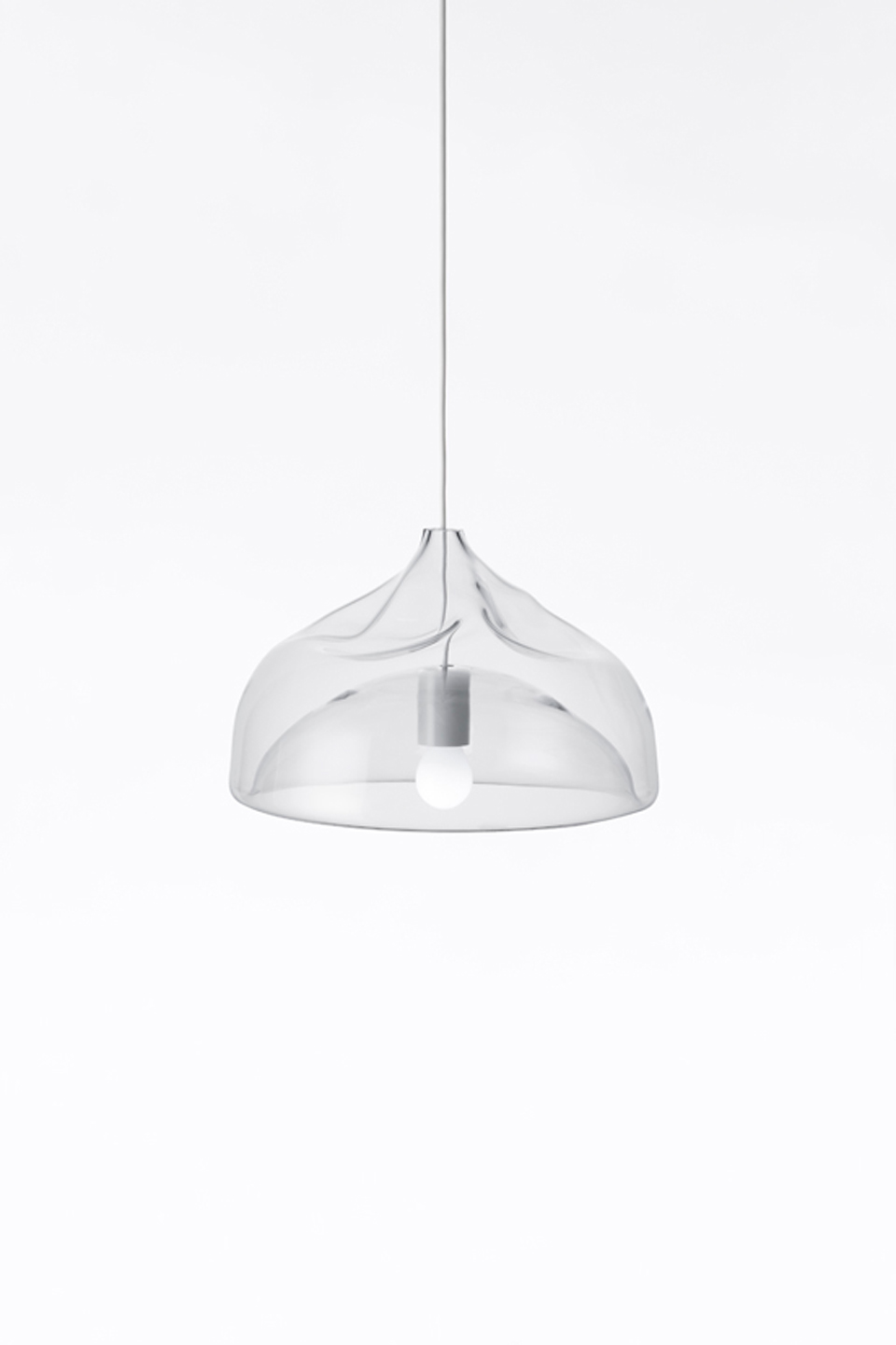 Inhale Lamp
This lamp was formed by blowing glass into the form of an air bubble then sucking the air away. Ordinarily, glass is made by blowing air into the molten material. The inhale lamp, on the other hand, comes from the act of exhaling. It's a form created by negative air pressure.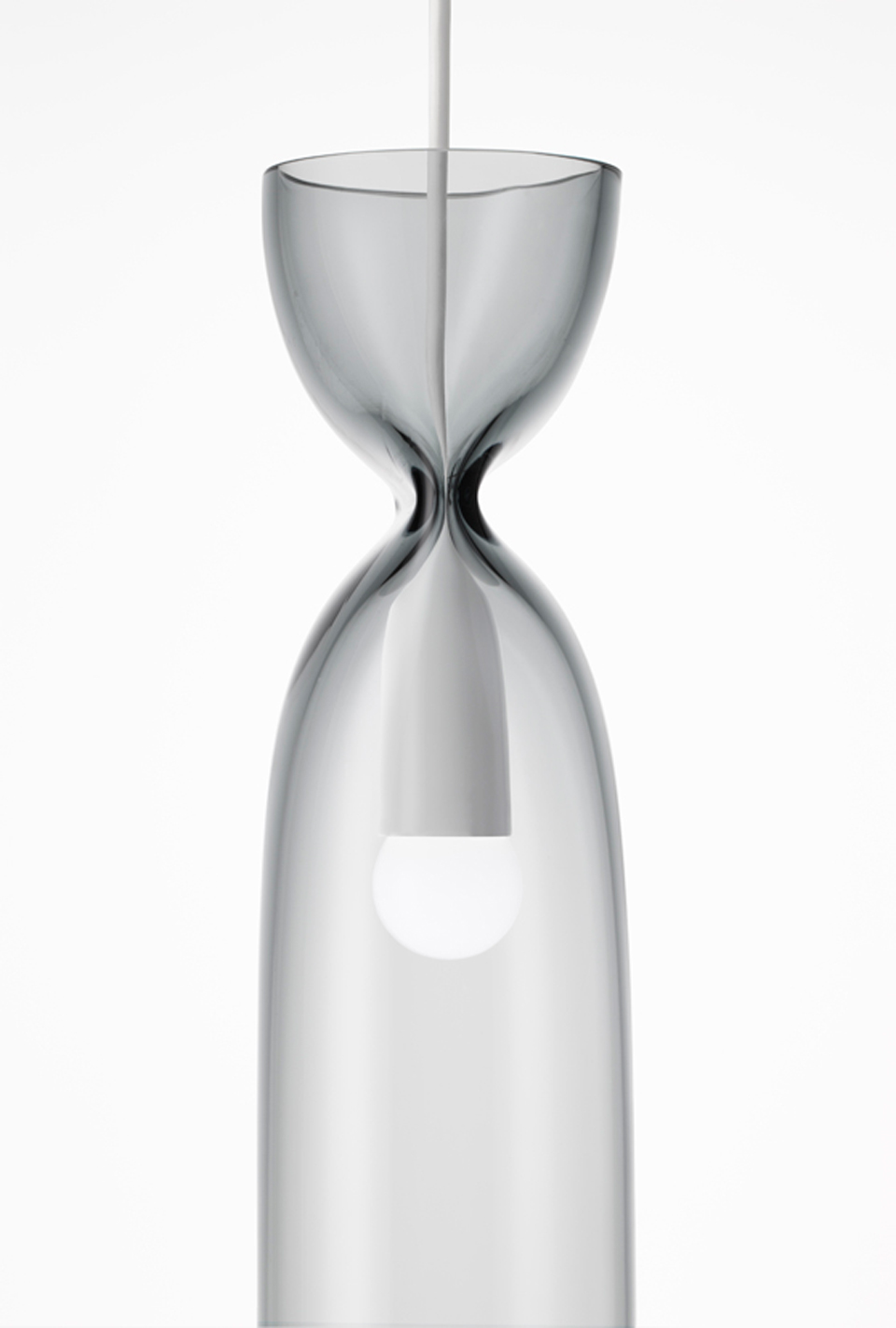 Press Lamp
The glass tubes in this pendant and floor lamp are pressed as though they have been pinched, and the light source wedged into the narrowed space those results. The lack of metal and the soft form created naturally as the glass is compressed are the unique points of the lamp.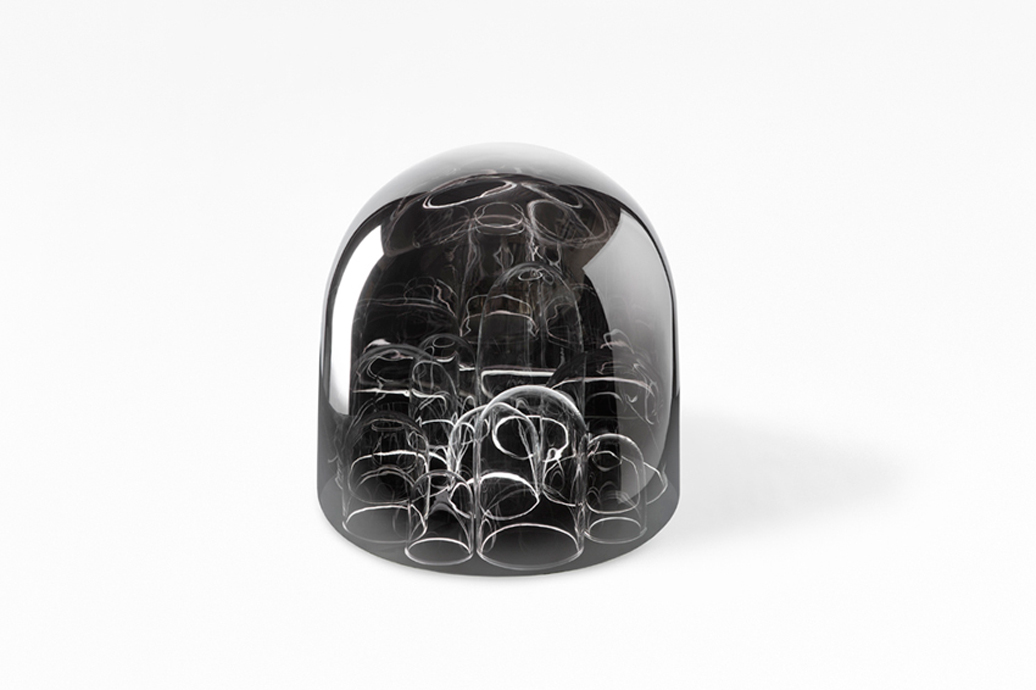 X-ray Vase
Transparent glass domes cluster inside a larger glass dome with a thin vapor-deposited mirrored coating. When flowers are placed inside, the glass and flowers are reflected diffusely over and over, creating an optical effect in which flowers and domes are both hidden and visible. A design created by fine-tuning the two special characteristics of glass: transparency and reflection.
Photographer: Yoneo Kawabe