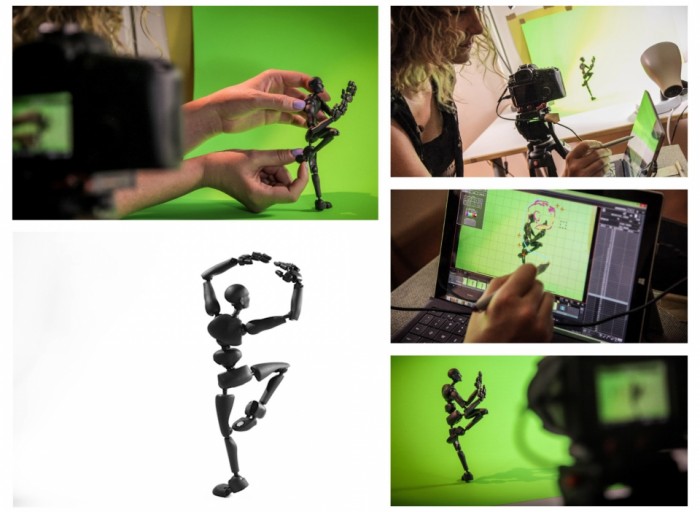 United States-based animators Erik Baker and Lauren Baker have created a highly-articulated, precision-poseable animation puppet, designed to revolutionise animation and stop motion animation creation. Called Stickybones, the puppet is described as the perfect companion for any creative looking to streamline their creative process.
"Stop-motion and animation are magic," says Erik. "It can eat up a lot of time when you're in that exploration phase of exploring poses. Stickybones bridges the gap between your ideas to the computer."
Opting to forgo the use of 3D-printing, Stickybones' creators chose high-precision injection molding and engineering grade polymers in the making of the puppet. The result is a durable, intuitive design.
"Magnets in the feet and hands allow for dynamic, gravity-defying poses. The special patent pending ball and socket joints allow you to rotate each joint on any axis and are capable of tiny micro-movements allowing for seemingly infinite combinations," reads the company's crowdfunding page.
The puppet stands at about 8.5 inches and comes with a compact pose plate. In the next phase of design, the animators hope to include new characters and even animals. "We spend a vast amount of time studying human kinesiology to ensure Stickybones meets and exceeds the natural range of motion," they added.
After a wildly successful Indiegogo campaign, the company hopes to ship the first 5000 units in November 2016.
The puppet can also be used as a tool for art education and choreography.