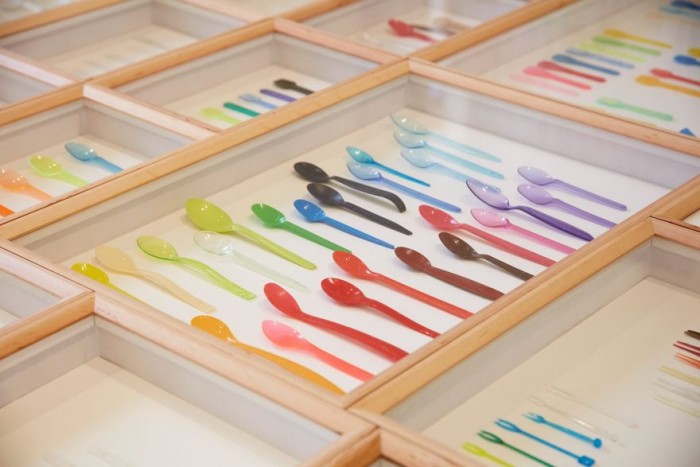 Art has always played a powerful role as an agent for change – social, ecological and political. This year's London Design Biennale further catalysed the ability of art to promote discourse with the 2021 theme: 'Can we design a better world?'
Developed by Kai Linke and Peter Eckart, and curated by Thomas A Geisler, the Spoon Archaeology exhibit at the German Pavilion of the London Biennale showcases disposable plastic cutlery as an 'archaeological artefact'. The German installation is one of 29 exhibitions by different countries and regions at the biennale.
Selected by the Federal Republic of Germany for the biennale, Spoon Archaeology was exhibited at Somerset House. The show was timed to coincide with a ban on plastic cutlery in the European Union, scheduled to come into effect in July 2021, which formed the starting point for the creative research for the project.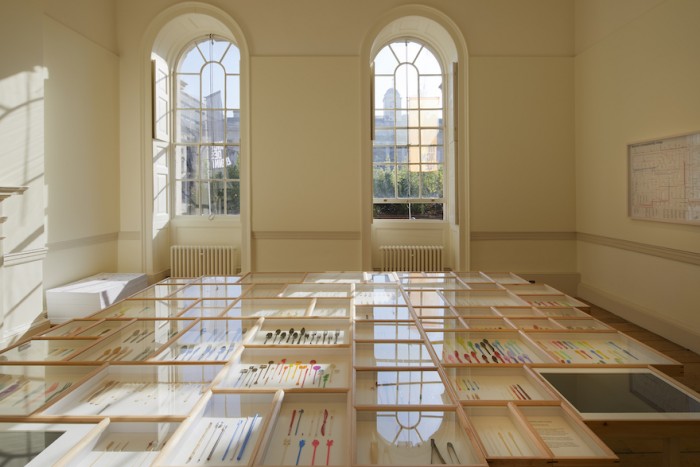 The exhibit simultaneously examines the design, cultural and technological history, and the effects of plastic cutlery on our environment, as well as its transition into a 'museum' piece. Organised and designed as a study that presents single-use plastic almost as natural history museum specimens, the exhibit is displayed in frames and organised and grouped by colour, shade and function.
The collection has grown over nearly 20 years. What was first a personal project and subject of interest, has evolved into a larger narrative on design and the design process. It is a representation of our economically-driven culture, and the fact that disposable single-use plastic (cutlery, plates, cups) will soon be prohibited. The era of using plastic so casually will fade into history.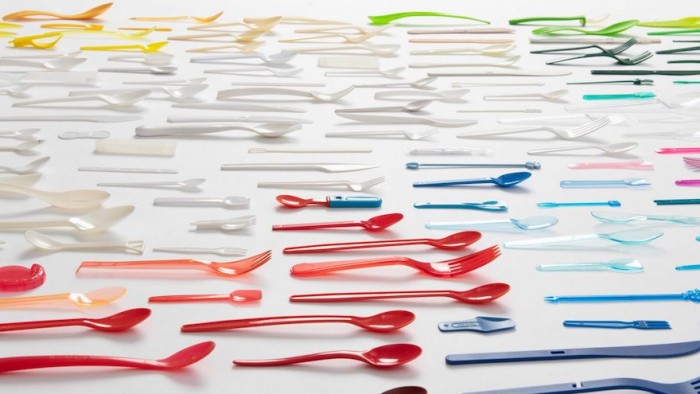 Showing alongside the display cases filled with cutlery are three films. The first demonstrates people using their hands to eat and suggests how cultures could adopt alternatives to cutlery. The second shows a hyper-spoon generated through AI. And finally, Banana Leaf, a film made by designers Charles and Ray Eames, shows people of different social groups, from peasants to priests, eating their meals off banana leaves.
The multimedia installation hopes to address issues of sustainability and the implications of single-use products through a thought-provoking display.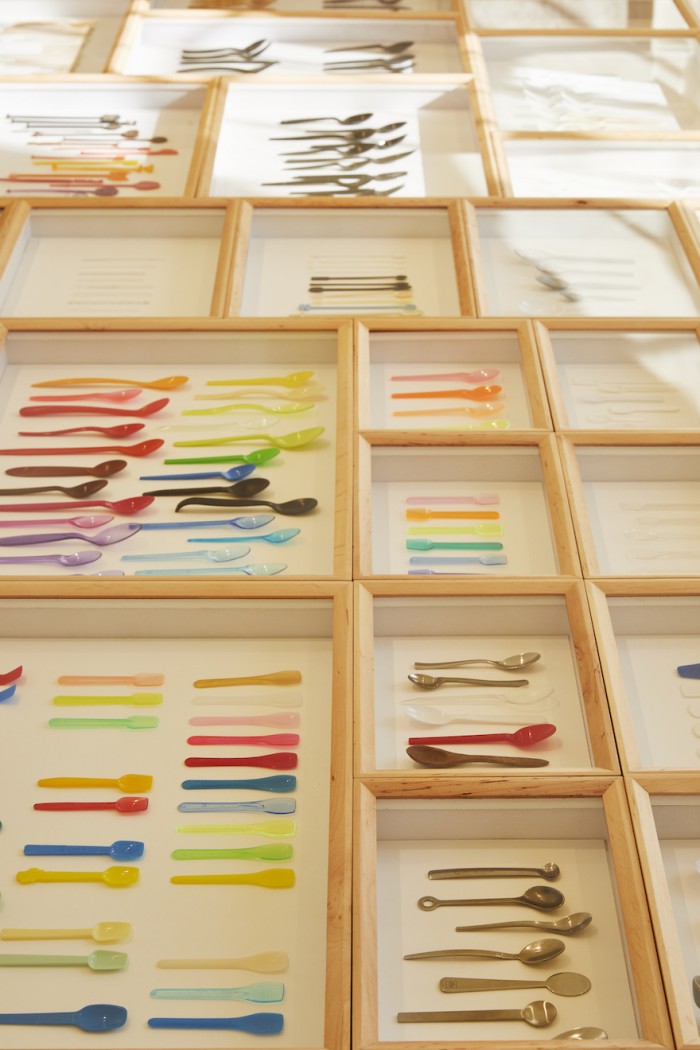 Here's more:
Visit londondesignbiennale.com.
#DI Global Graduate Ini Archibong Launches Travelling Pavilion at London Design Biennale, Directed by #DI Speaker Es Devlin
Credits: Ed Reeve, Helena Reinsch