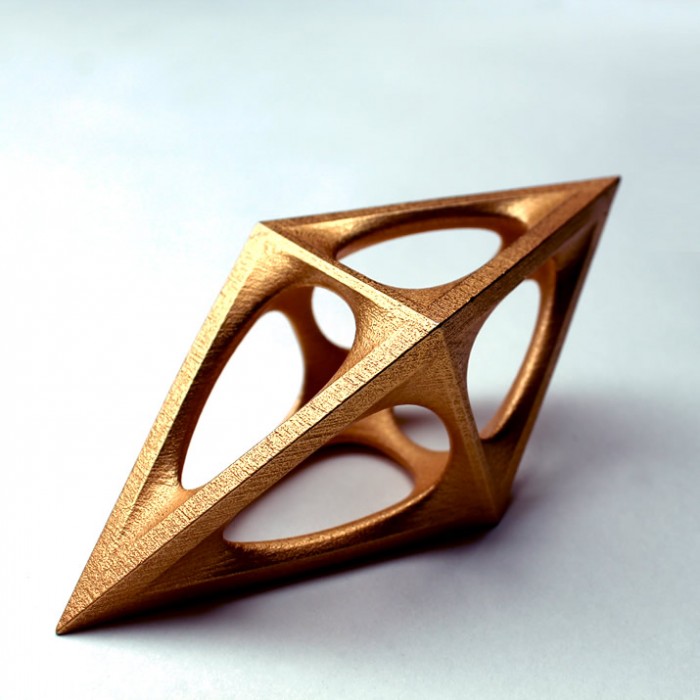 A' Design Awards & Competition trophy
With thousands of products launched worldwide every year, it's important that the design industry pauses to take stock and recognise excellence. The A' Design Award & Competition, one of the world's largest annual juried design competitions, offers an international platform that highlights good work by designers, companies and innovators from diverse disciplines.
The results will be posted on designindaba.com on 15 April, 2015.
Why participate?
The competition encompasses an extensive range of categories in order to spread the word about good design to as wide a range of sectors as possible. It commands a global audience of journalists, critics, distributors and buyers through its broadcasting spin-offs and media channels. Whether you are a brand, business, designer, architect, artist, academic, university or NGO, winning an A' Design Award shines an international spotlight on the work you do. More about the benefits here.
The winner's kit includes everything you could potentially need to celebrate the success of winning an A' Design Award. It includes the 3D Printed Metal A' Design Award trophy, a digital and hardcopy annual yearbook, gala-night invitation for two people to the award ceremony, space allocation in the winners' exhibition (both online gallery inclusions as well as physical exhibition in Italy), and access to an extensive network of promotional, sales and marketing tools.
How it works
A' Design Award & Competition is open to submissions from entries in 104 categories. These include the traditional sectors such as furniture, interiors, architecture, packaging, transportation and graphic design. But the categories also extend to specific areas such as the design of children's products, travel accessories, machinery and tools, and security and surveillance products. Each category has its own evaluation and submission criteria. View a list of all design award categories and requirements.
1. Register for free on the A' Design Award website. It only takes 10 seconds. Enter before 30 June 2014 and you qualify for an early bird discount.
2. Log in and upload your design.
3. Wait for preliminary checks and if your entry is accepted to the competition, nominate the design.
Deadlines
Early Application Deadline: 30 June 2014
Standard Application Deadline: 30 September 2014
Late Application Deadline: 28 February 2015
Results Announced: 15 April 2015
Fees
There is no charge for the first two steps – registering and uploading your work for the competition. Charges apply, however, to nominate your work once you have received feedback from us. Please note that unlike other design competitions, all the services for winners, including exhibition space, the award book and publicity services, are provided free of charge to winning designers.
Entrance fees are the same for all categories, but the following options are available:
Single submissions
Early Application 225€
Standard Application 300€
Late Application 375€
Multiple submissions
Discounted nomination packages are available depending on how many submissions you make. Click here for details.
If you are previous winner of A' Design Awards, or if you are Distinguished Designer Program Member, for discounted fees click here.
Complete info about the fee structure is available here.
About the organisers
The award is organized by OMC Design Studios SRL in Como, Italy. The studio, which has worked with brands such as Audi, BoConcept and Turkish Airlines, is a member of ADI - Associazione per il Disegno Industriale (Association for the Industrial Design) and ICSID (International Council of Societies of Industrial Design). Among its patrons are the Como Department of Culture and the Bureau of European Design Associations.
The competition has a wide-reaching network of broadcasting and media spin-offs such as the Design MegaStore, SaloneDelDesigner, BuySellDesign Network, the World Design Rankings and many more.
Learn more about the competition at www.whatisadesignaward.com.