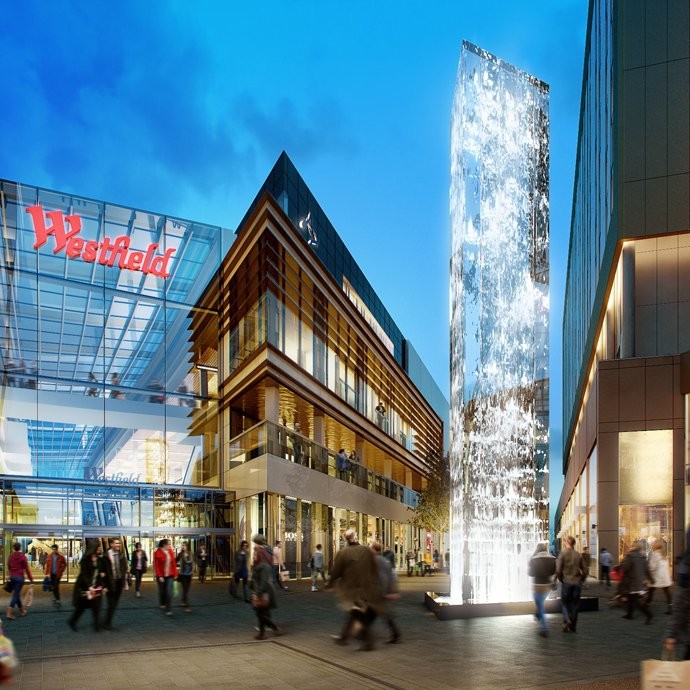 Known for their innovative installations that seamlessly merge art and technology, the Jason Bruges Studio's latest project is called Digital Fountain, and is the first ever digital water feature.
Located at Europe's largest urban shopping centre in Westfield Stratford City, the Digital Fountain stands at the heart of this development, which opens in September 2011.
Westfield Stratford City wanted a design that would be engaging and sensorial at the same time. The studio's design works to create a synergy between the different sections of the development with a presence extending into the night time.
Jason Bruges said about the project: "I am excited to be creating the world's first digital water feature at Westfield Stratford City. This ground-breaking sculpture will contribute to Westfield's ambitious plans for combining art and culture with world-class public spaces at the new development."