Textile Field is the result of a collaboration betweent the Bouroullec Brothers, Ronan and Erwan, and Danish textile maker Kvadrat.
This very large and colourful installation will be seen at the London Design Festival 2011 later this month. Measuring in at 30 metres long and 8 metres wide, Textile Field encourages visitors to engage the surrounding space.
Showing at the Raphael Gallery of the Victoria and Albert Museum, Textile Field will contrast the renaissance art in this venue.
The Bouroullec Brothers "wanted to propose a different approach to freely experience what can be quite an intimidating environment, such as a museum".
Textile Field opens on 15 September 2011.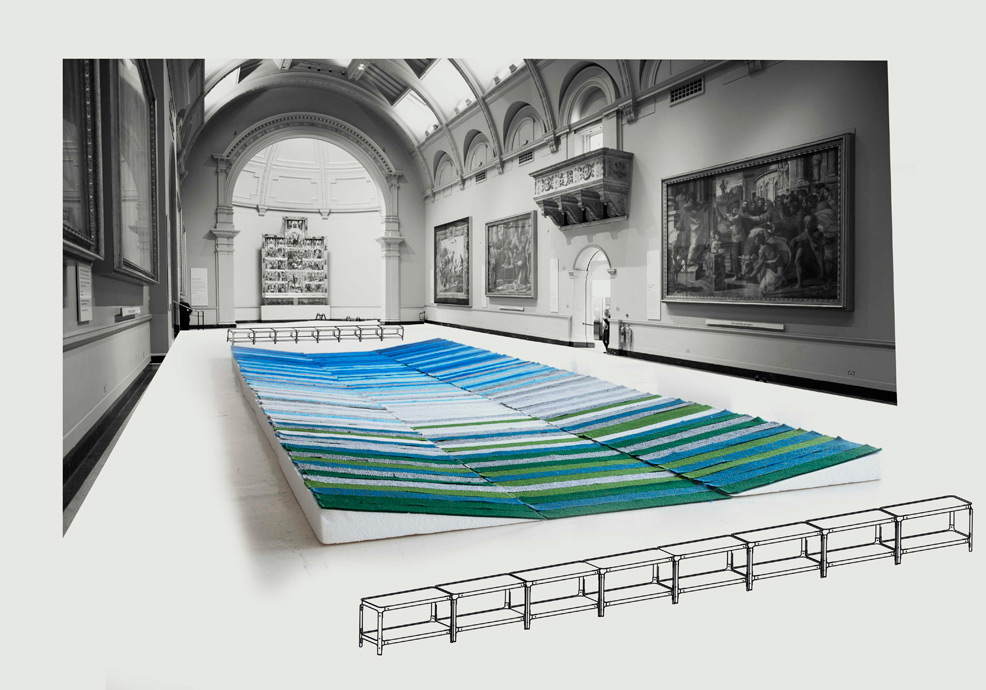 Watch the Talk with Bouroullec Brothers