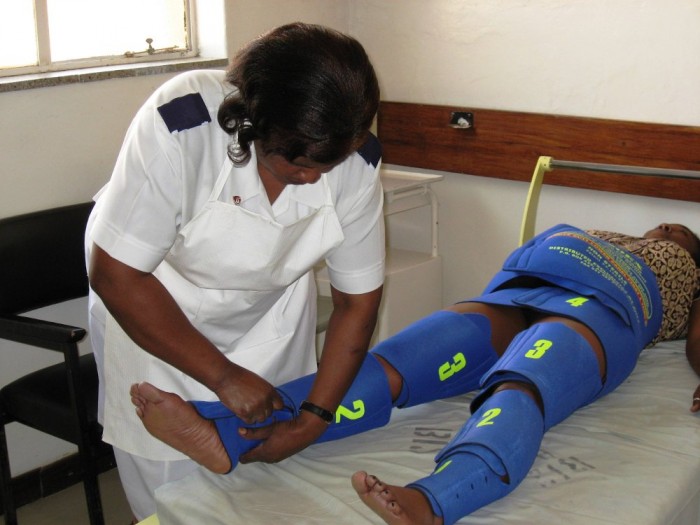 Originally designed for astronauts, the Lifewrap is a first-aid garment used to stabilise women who are suffering from obstetric haemorrhage and shock.
Postpartum haemorrhaging – when a woman bleeds heavily, most often immediately after giving birth – is the leading cause of maternal mortality in developing countries. Every 4 minutes, a woman dies from this complication.
Made of neoprene and Velcro, The Lifewrap is a wet-suit-like garment that is cut into segments and used as a first-aid device to stabilize women who don't have access to hospital resources. The device helps keep women alive when they aren't able to get to a hospital in time for treatment.
The Lifewrap is used to treat shock, resuscitate, stabilize, and prevent further bleeding in women with obstetric haemorrhage. The design is applied in five segments, which are wrapped around a mother's legs, pelvis and abdomen using Velcro straps. The LifeWrap uses pressure to force blood to the heart, lungs, brain and other vital organs.
PATH, an international health non-profit, in partnership with the United Nations, named the Lifewrap as one of top ten breakthrough innovations that will save women and children in 2015.
The Lifewrap costs just under $100 and with the correct maintenance, it can be reused up to 50 times. The device can be applied by anyone after a short, simple training course.
To date, it has been used on over 10 000 women in 33 countries such as India, Mexico, Nigeria, Egypt, Cambodia and the Philippines.