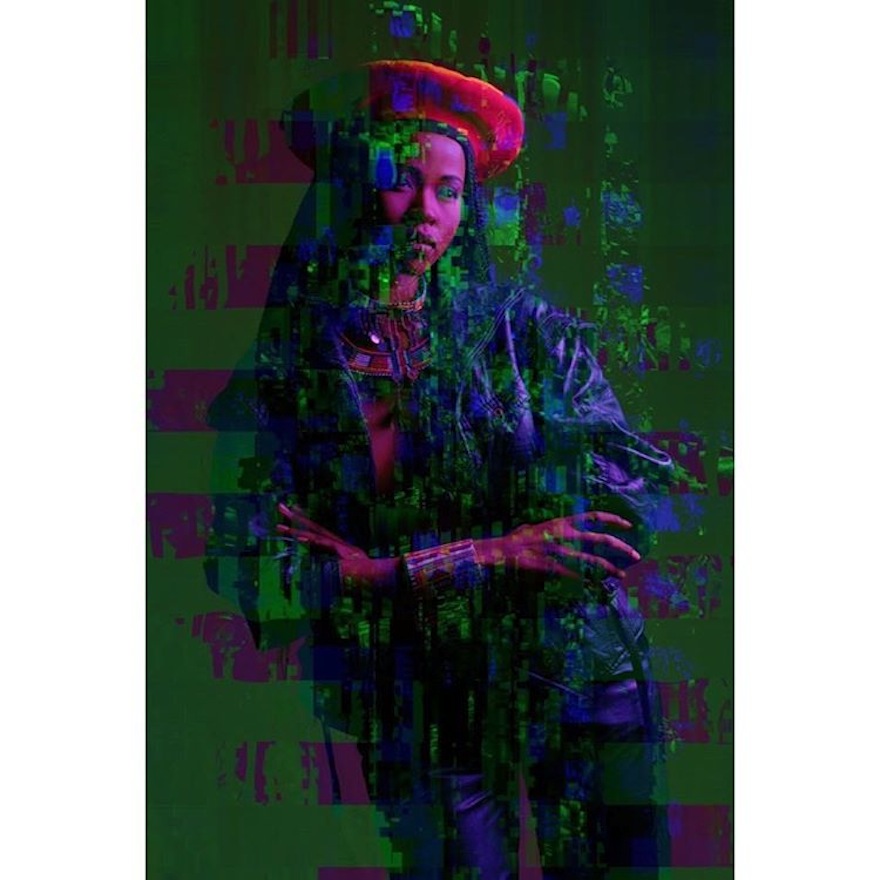 A 22-year old South African student from the Stellenbosch Academy of Design and Photography Cole Ndelu has been shortlisted in the Student Focus category of the 2017 Sony World Photography Awards, the largest photography competition in the world. Ndelu's entry was selected from an array of submissions by students from over 300 institutions across the globe and hers is one of 10 being considered for the top spot.
Inspired by the #FeesMustFall protests – the national student movement that began in 2015 and is still ongoing – Ndelu's entry, Pride of the Panther is a portrait of model Zana Masombuka. The image features Ndelu's observations of how real world protest action filtered into the online world and lived on in places like Facebook, Twitter and Instagram. The young photographer chose to mirror this concept in her rendering of the shot, adding elements of visible disruption.
"Zana is dressed in full black - similarly to the Black Panther Party - and I have chosen to distort, fracture and glitch the image," Ndelu explained to Bizcommunity. "My image is about how we remember and where we go to remember - there are no physical monuments for the students protesting against the tuition fees. Also, I wanted to remind people of how this movement changes online because online spaces often distort the truth and the reality."
As a shortlisted entrant, the Pretoria-based photographer will receive a Sony α7 full-frame to be used to complete a second photography challenge set by the Sony World Photography judges. Ndelu will also be flown to London in April to attend the awards ceremony on Thursday, 20 April and the final winner will receive a grand prize of €30,000 worth of Sony equipment for their university.