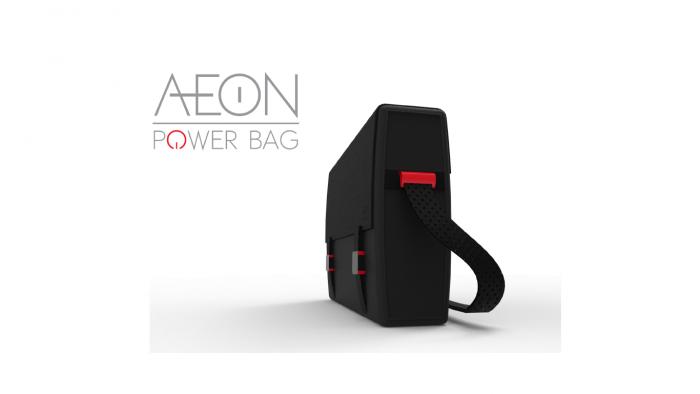 Shalton Mothwa is prototyping Aeon Power, a laptop bag capable of harnessing ambient telecoms signals and converting them into electrical energy.
South African nuclear physicist Shalton Mothwa has designed the Aeon Bag, an innovative device that will charge low-energy consuming devices like smartphones and tablets wirelessly using wifi and telecommunication signals.
Mothwa took part in the RedBull Amaphiko Academy where his Aeon charging bag caught the attention of his fellow innovators. RedBull describes the Amaphiko Academy as a "collaborative platform for social entrepreneurs who want to change their corner of the world".
The ten-day academy brings together budding social entrepreneurs from around the country and offers them mentorship and workshops with some of the best international and local social innovators, speakers and experts.
The young designer developed the product after he became increasingly frustrated with his cell phone's inability to retain a decent charge. He wanted a product that could provide the end user with freedom and convenience.
Last year, Mothwa clinched top honours at the Just Pitch 180 competition. Mothwa and his team are currently in search for plus minus R950 000 ($60 000) in funding for the product to be brought to market.
Mothwa hopes that the Aeon bag will be an accessible tool for school-going children as the government rolls out e-learning. The young designer aims to donate one bag to a learner through a very simple system: buy one bag and Aeon will donate a bag to a student in need.