Copenhagen, Denmark is one of the costliest cities in the world to live in. Finding housing in the city centre – particularly when you're a cash-strapped student – is near impossible. To combat an urgent and growing student-housing shortage affecting the majority of Europe, the Urban Rigger initiative has introduced these unusual, buoyant student halls.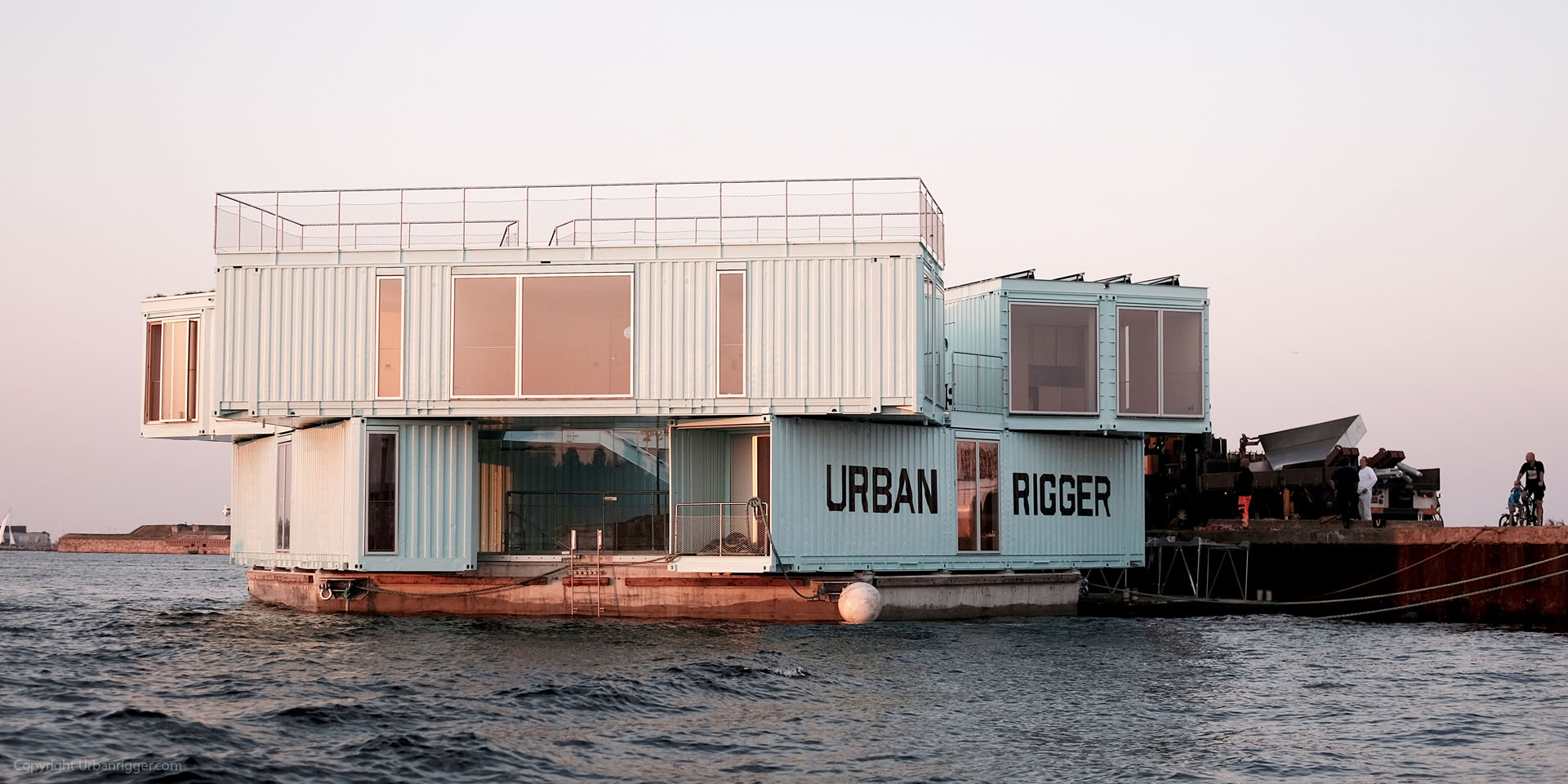 Conceptualised by Kim Loudrop and designed by renowned architect Bjarke Ingels, the Urban Rigger is a pioneering housing development that seeks to take advantage of unused prime real estate – the water. Centrally located in the Copenhagen harbour, it's a series of floating dormitories made from upcycled shipping containers. It offers waterfront living at a fraction of the cost, and its potential for worldwide expansion could transform the global process of urbanisation.
By stacking nine container units in a circle, Ingels and his team of designers created 15 studio residences that frame a centralised winter garden, which can be used by students as a common meeting area. Its standard shipping container dimensions means it can be easily replicated in other harbour cities where affordable housing is needed but space is limited.
Designed to be 'carbon-neutral', a wealth of sustainable solutions have been applied in the development of the units. They are powered by solar energy and feature a hydro-based heat-exchange system that uses seawater as a natural source of heat. Made entirely from Corten Steel, a NASA-developed aerogel insulates its interior, while Grundfos energy-saving pumps are utilised for its drinking water, heating and circulation.
Other amenities include a kayak landing, a bathing platform, a barbeque area and a communal roof terrace. Below sea level, the basement features 12 storage zones, a technical zone, and a fully automated laundry. Manufactured in a Polish shipyard capable of producing 100 untis per year at $700-800 per square foot, they're being offered to students for $600 (R8 600) per month.
Plans for a new 24-unit development in Sweden are already underway and although its application outside of student housing has yet to be explored, Ingels believes that, with a few modifications, the Urban Rigger could be an ideal solution to the global refugee housing crisis. "Maybe this could be an intelligent way to relieve stressful housing situations," he posited to Fast Code Design. "Not just putting up tents, but really creating completely safe, completely secure, high standard living spaces."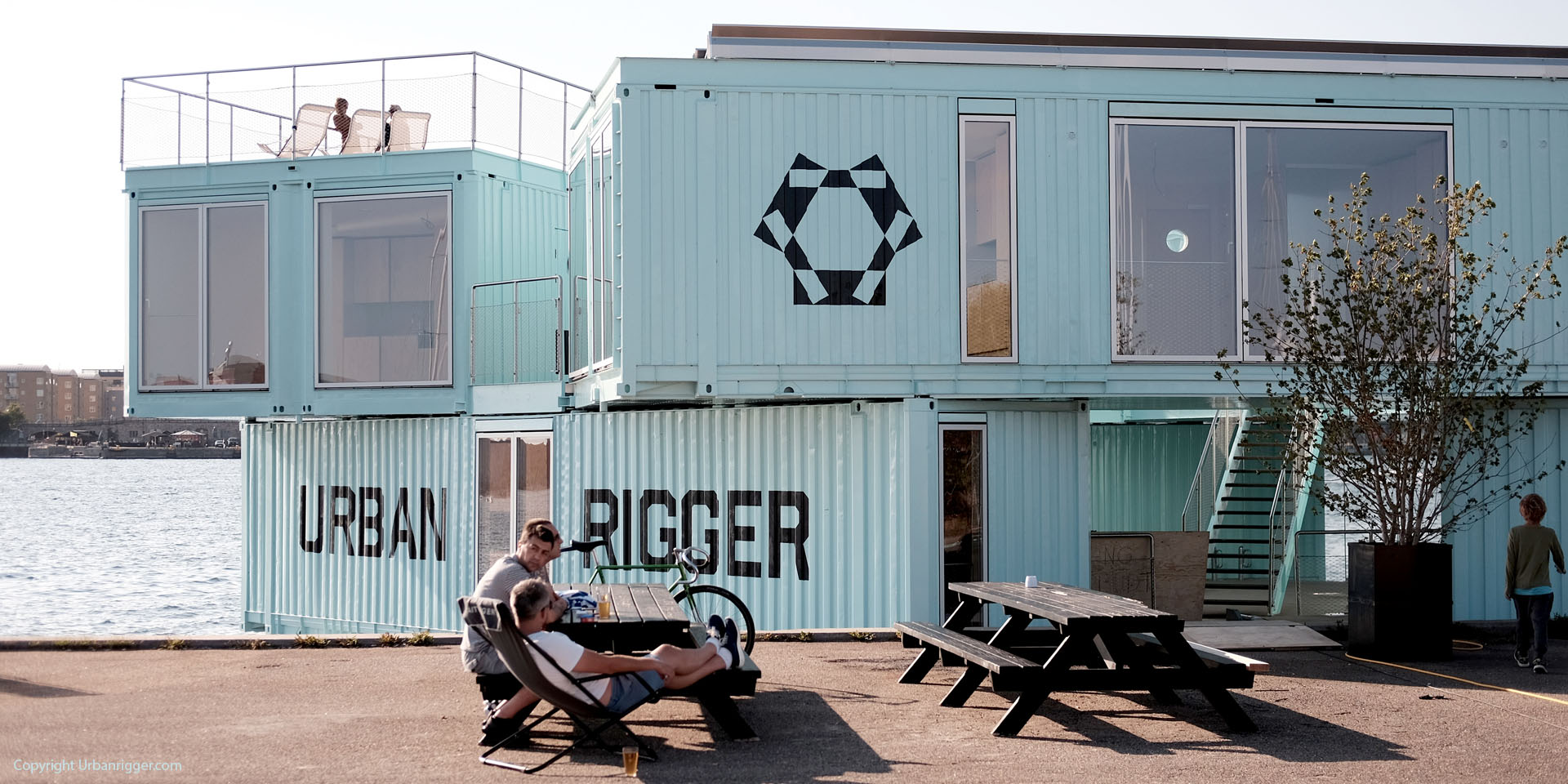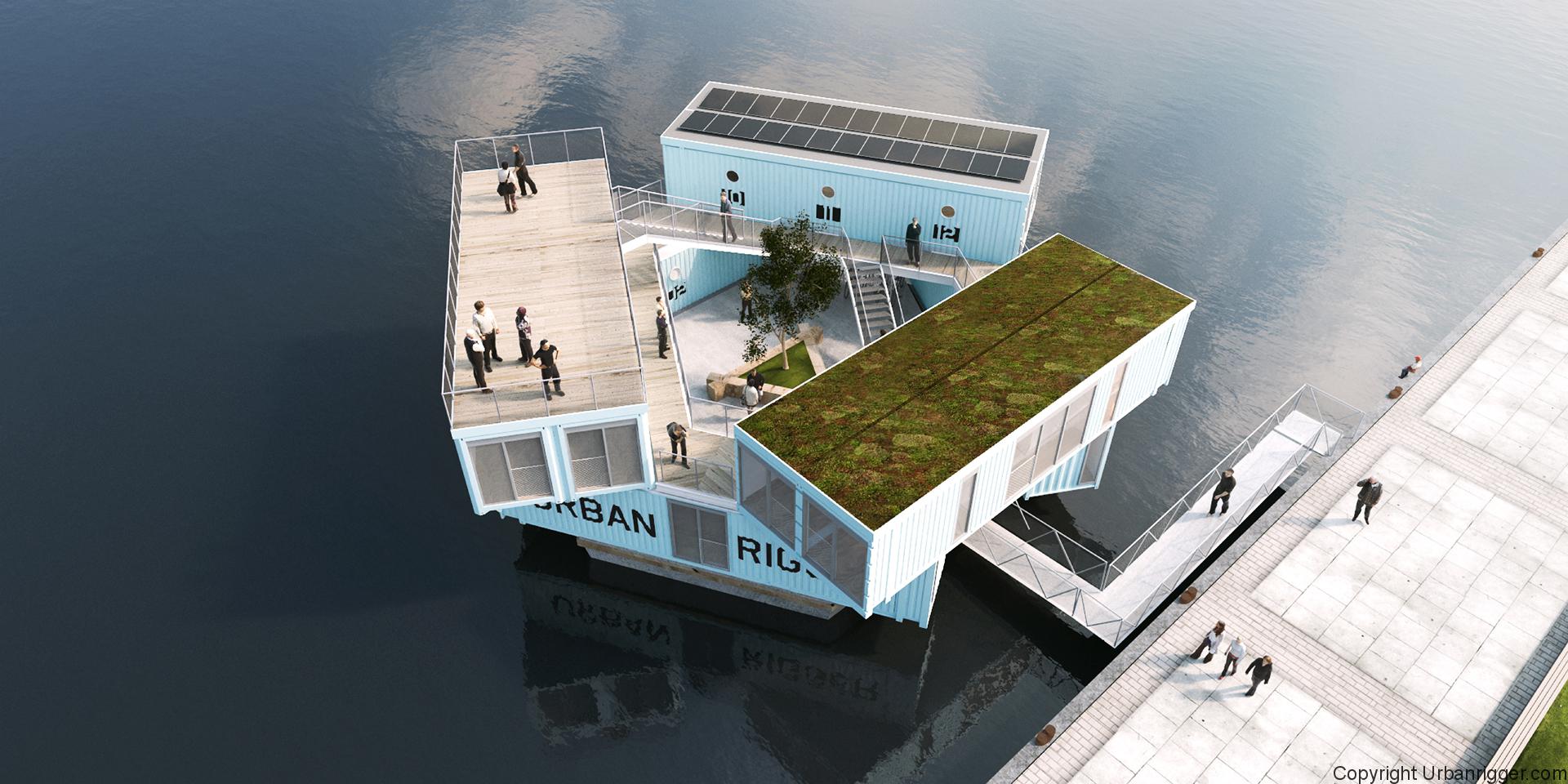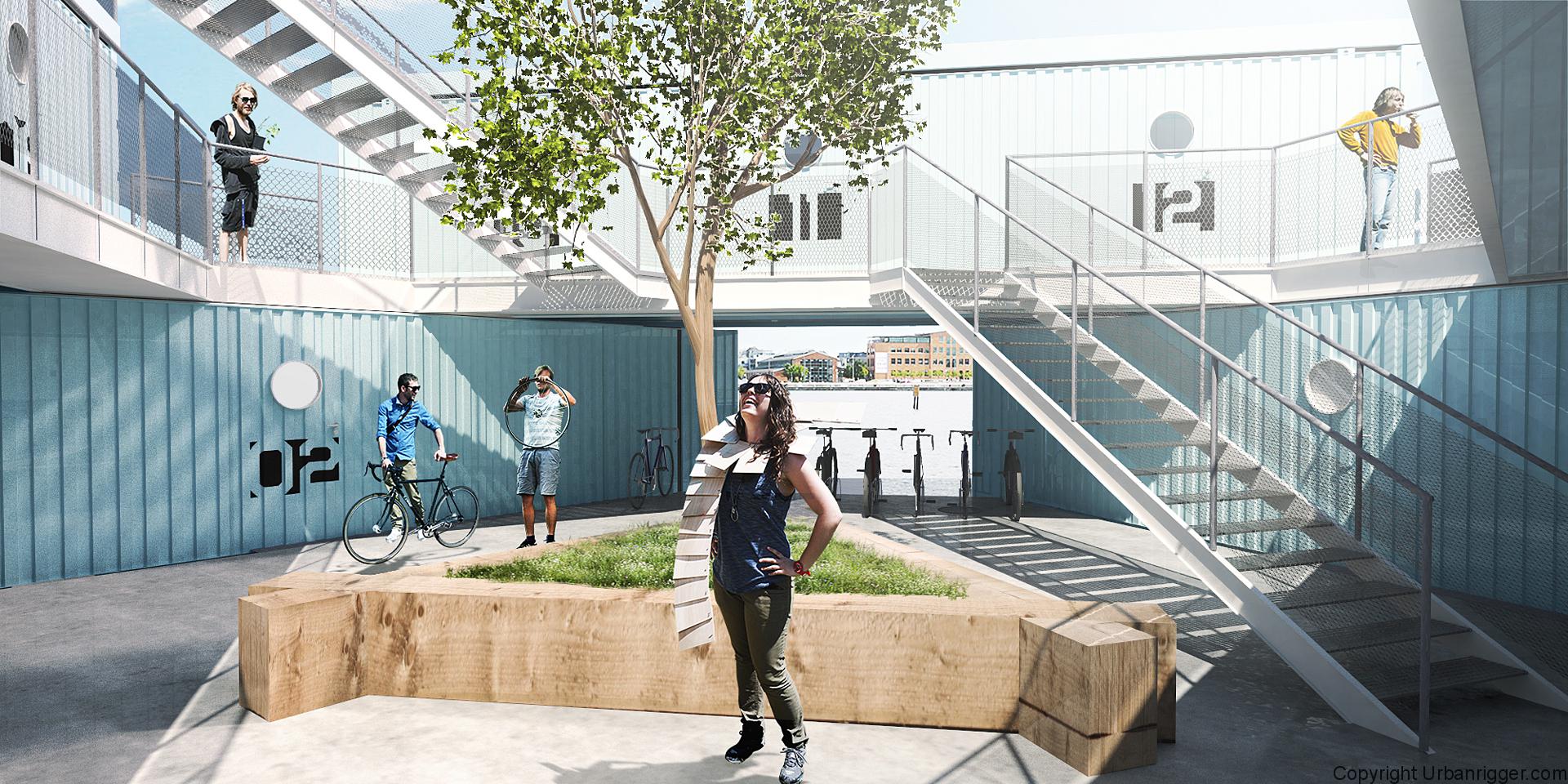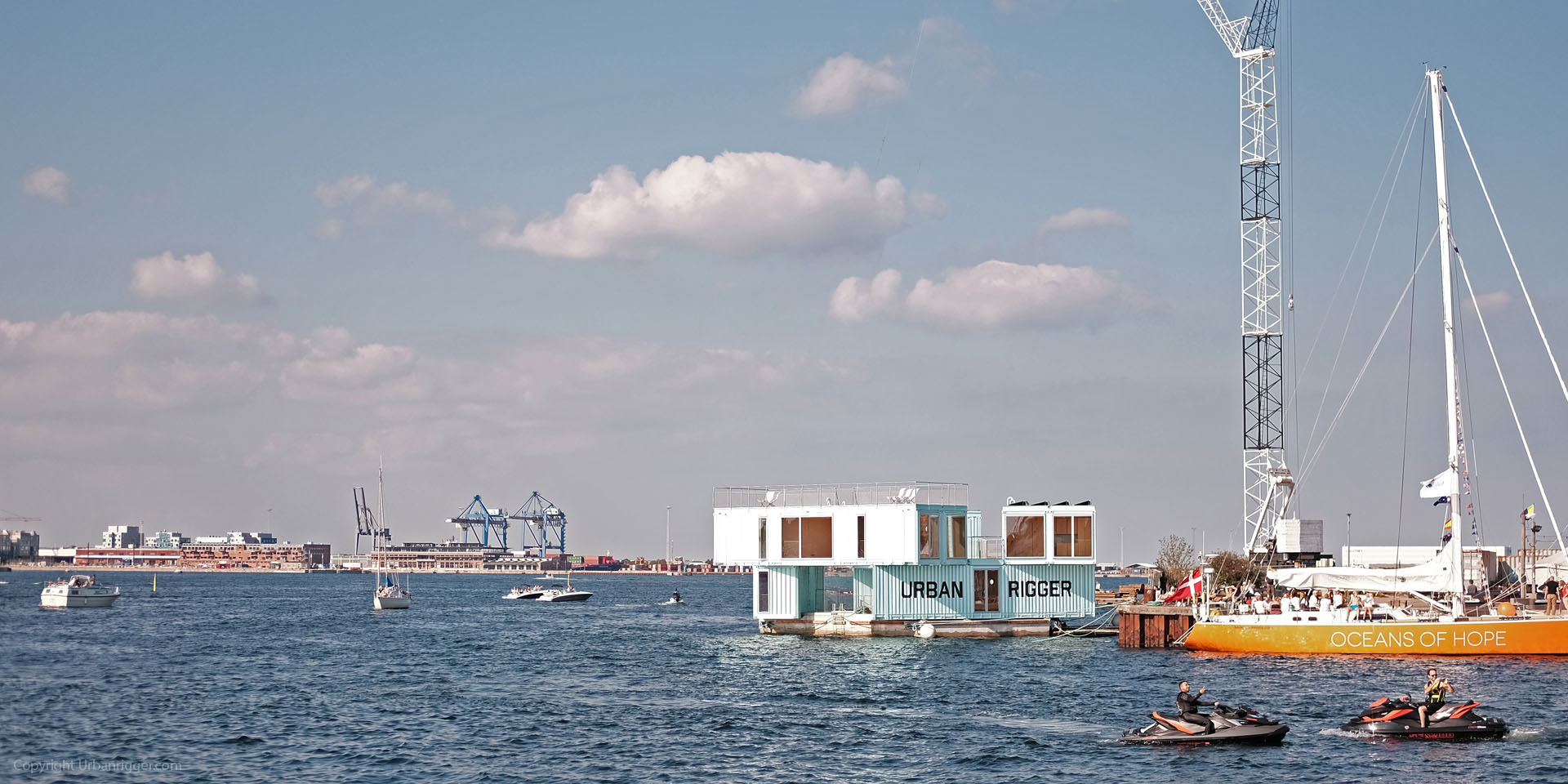 Watch the Talk with Bjarke Ingels