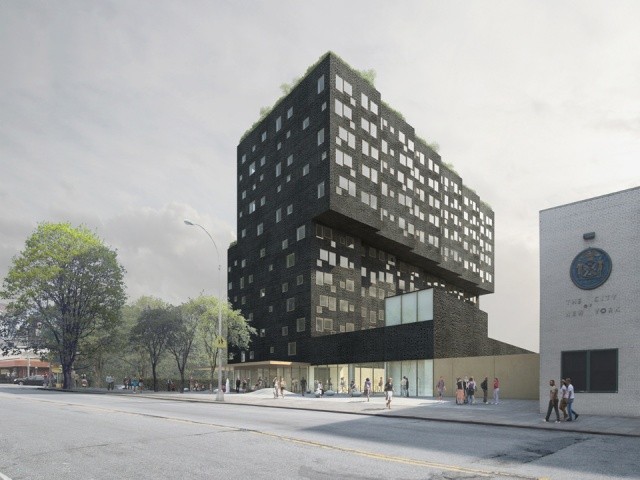 An aesthetically pleasing, affordable housing scheme seeks to bring economic liberation to residents of Harlem in New York.
Adjaye Associates was commissioned by Broadway Housing Communities to create a low-cost housing project that seeks to create urban and cultural uniformity.
Set to be completed in late 2013, the Sugar Hill Housing Project will be a 13-storey complex of 124 units. The building will house an early education centre for 100 preschool children, as well as the Sugar Hill Children's Museum of Arts and Storytelling, which seeks to transform communities through strategic investment in the arts.
Sugar Hill is the culmination of Broadway Housing Communities' 30-year commitment to create opportunities to strengthen individuals, children and families, and communities with access to affordable housing, early childhood education and cultural opportunities.
Dark in colour and revealing a terrace and cantilever, Sugar Hill will look out onto the Hudson River and the new Yankee stadium.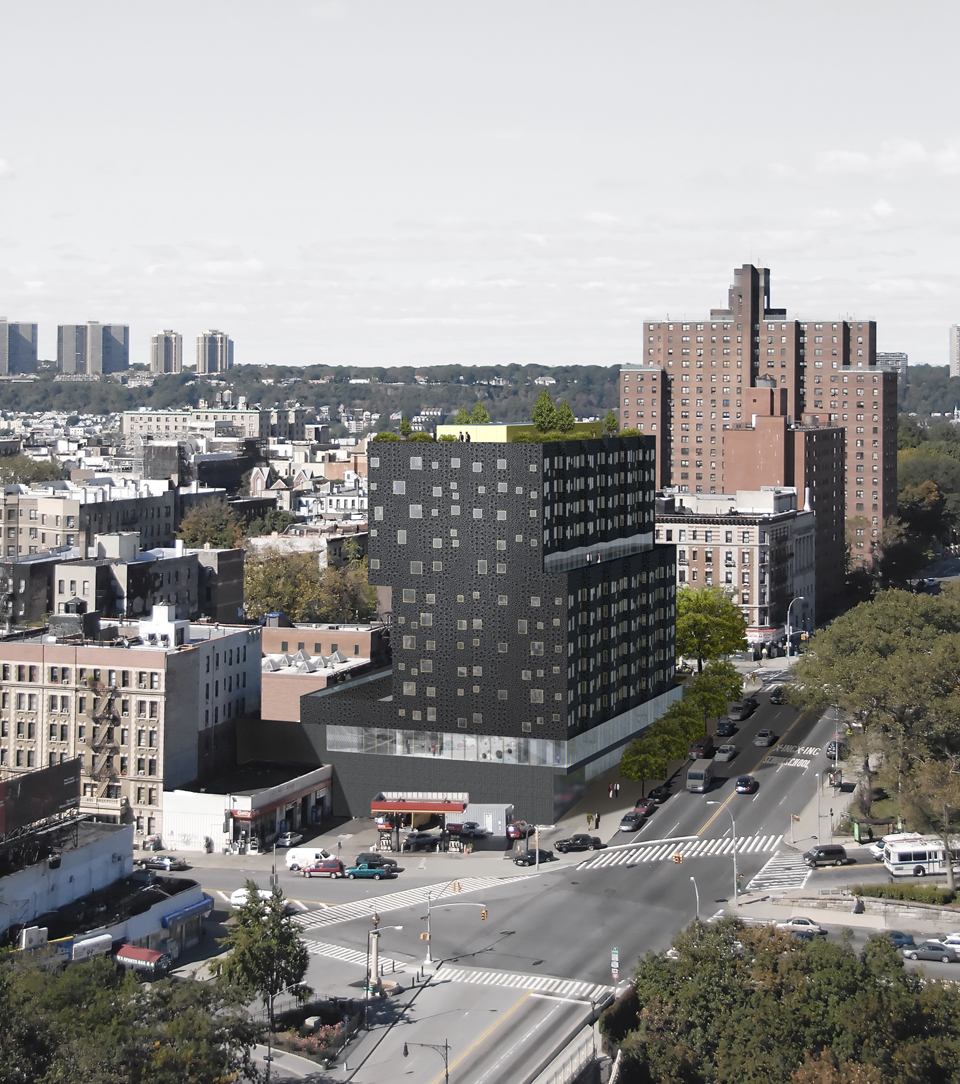 Watch the Talk with David Adjaye
Talks
• Duration: 00:43:07
•
9 May 19