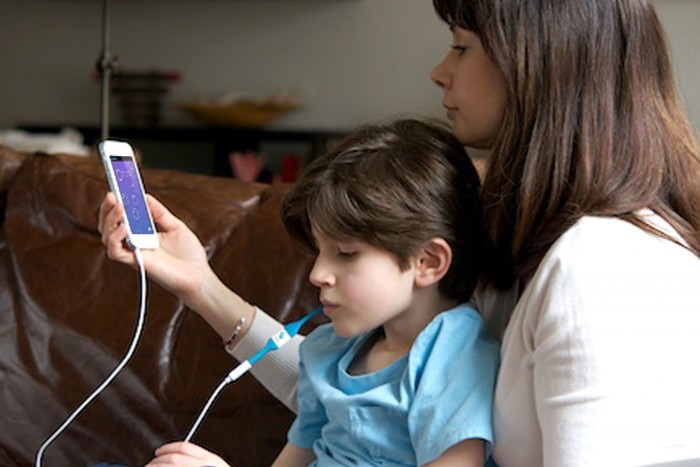 Kinsa's smart thermometer is an amalgamation of tech, medical guidance, and real-time outbreak tracking. The US-based company was founded in 2012 with one goal: peace of mind. It aims to make it easier for people of all ages to get an accurate temperature reading, and helping them take action when fever and symptoms are cause for concern. According to Good Magazine, the concept has flourished into a system that could warn of possible outbreaks before they happen.
The Kinsa Smart Thermometer is a smartphone-connected thermometer that uses the power and processing of your phone or mobile device. The battery-free thermometer reads a temperature in 10 seconds. Using the smartphone's interface, the thermometer allows users to track symptoms, medications, notes and pictures to share illness history with their doctors.
While doing all this, the app also crowdsources the information anonymously to create a health map that can warn communities of outbreaks or the prevalence of an illness in a given area.
"The Kinsa app also maps and aggregates early indicators of illness so everyone knows what's going around, and reduces sick days through early detection and increased awareness," reads the company's website.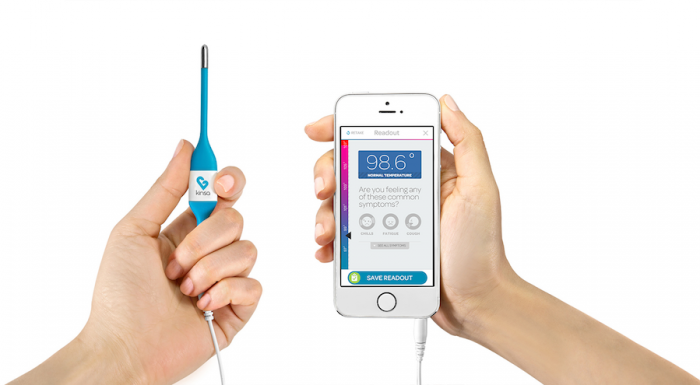 The hope is that the thermometer will equip people to not only react to their own symptoms by seeking help but also react to the community at large, allowing enough time for citizens to take proper precautions.
"So the idea behind Kinsa [is that] we're trying to use common medical devices to communicate with someone who's just fallen ill and help them respond. At the same time, we're collecting data that allows us to map human health," Kinsa's founder Inder Singh was quoted as saying. "By crowdsourcing this information and then feeding it back to the user in the first place, we're actually helping them. It's a virtuous cycle of information flow that helps you and the system—it's really low-hanging fruit. We're not diagnosing you; we're giving you information that allows you to respond in real time."
Singh plans to perfect the system in the United States before taking it global.