No significant progress has been made in the fight against Malaria between 2015 and 2018, states a new report from the World Health Organisation. It's estimated that there were around 219 million reported cases in 2017 alone. The disease remains one of the biggest preventable and curable diseases facing the global population, particularly in developing and/or tropical regions.
Prompt and effective diagnosis is the first step in management and control of the disease, and misdiagnosis could have a dire impact on mortality rates. Now, students from Technical University Delft's faculty of Industrial Design Engineering are working to address this challenge by using automation to assist medical teams with malaria diagnosis.
Research indicates that diagnostic expertise is lacking in both resource-limited and well-resourced settings. Add to that the fact that traditional lab microscopy is an expensive, laborious task that requires close inspection of up to 250 different fields of view.
The plan to find a quicker and easier diagnostic tool is part of the TU Delft Global Initiative, which fosters collaboration between African universities in order to conduct research on the disease.
The team was particularly struck by Uganda's nurse-to-patient ratio of 6:100000. This is grossly below the WHO standard of 2,5:1000. Their diagnosis tool, Excelscope, hopes to assist these Ugandan nurses in determining accurate malaria diagnoses.
Excelscope reduces the workload of medical staff by automating the analysis of blood samples. With a low-cost smartphone and ball lens, it captures multiple microscopic views of blood samples, then uses an algorithm to determine the number of malaria parasites present.
The smartphone was adapted to include the ball lens at the camera module, then housed within a 3D-printed moving system. This includes a motorised input for blood samples, placed just beneath the ball lens. Nurses are then able to capture the cell views and adjust the view focus as one would a microscope.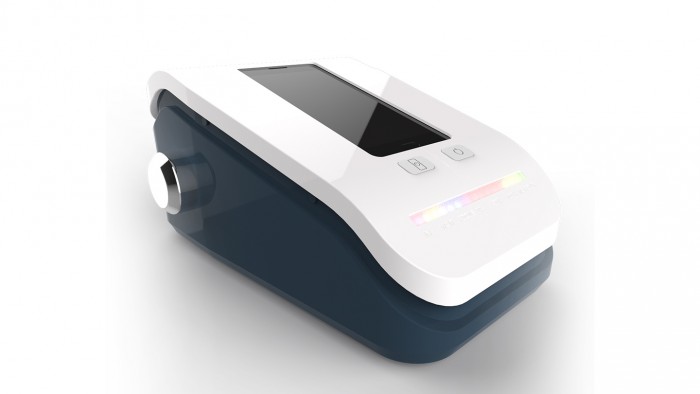 This innovation is able to capture 800 fields of views of the cells within minutes. While Excelscope provides an automated alternative to manual microscopy, it is not at the risk of accuracy or expense. It presents more accurate findings while reducing time (the burden on healthcare workers) and costs.
The team still have some improvements to add, which will be done in conjunction with feedback gained from field tests in Uganda. Servers for machine learning and image captures are future considerations too, but the they're also cognizant of the lack of access to Wi-Fi in the areas where the product is needed most.
A range of experts were consulted in the design process of Excelscope, from design through to optics and medical. It's a wonderful example of design at the centre of a solution for greater impact, and the ways that design can literally be deployed to save lives.
Our cohort of speakers at this year's Design Indaba Conference will demonstrate how they're using design to create a better world. Keenan Wyrobeck specifically will discuss how he merges design and technology to provide access to medication in hard-to-reach places in Africa.