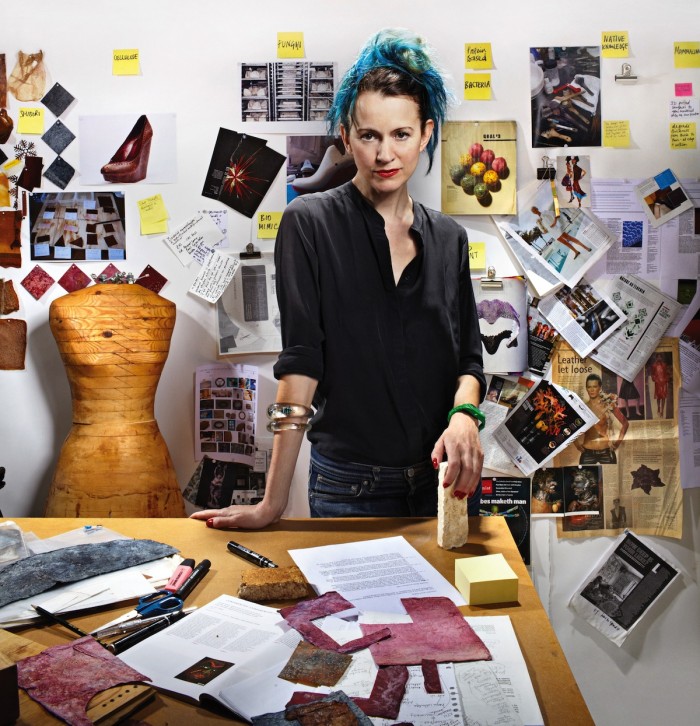 Modern Meadows founded by Suzanne Lee (above) and Andras Forgas is a Brooklyn-based biotechnology start-up growing slaughter-free leather from living cow cells. Image: popsci.com
Modern Meadows is trying to grow leather in labs. The Brooklyn-based biotechnology start-up is creates new forms of animal products that don't require slaughtering livestock. Lab-cultured leather also is also more environmentally friendly - the livestock sector contributes a bigger share to carbon emission than the transport sector.
Andras Forgas and fashion designer Suzanne Lee cofounded Modern Meadows and where other start-ups have successfully grown leather like material from cellulose cells, the start-up is innovating in the field of lab grown leather.
Simply put, the leather is grown by sourcing cells from an animal. The bovine cells are artificially replicated and then developed into layers, which are fused into tan, are finished and then designed into leather products. By manipulating cell cultures, the scientists at Modern Meadow can also customise a material's strength, texture, weight, and elasticity.
Lee began experimenting with biofabrication in 2002 when she grew a textile from bacteria, yeast kombucha and green tea. Lee is also the founder of Biofabricate, the leading event for the field of design, biology and technology, focused on the emerging world of biotechnology and biofabrication.
Modern Meadow is still a few years away from creating a commercial product, they are operating at a low-tech artisan phase with the intention to be scaled industrially and produced in volume. The company is also working on food products and already produced has an experimental "steak chip"– potato chip-like discs of lab-grown meat.