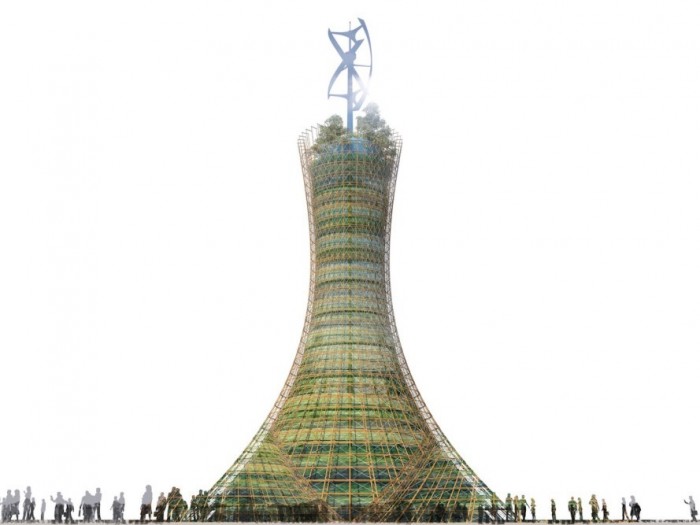 Skyfarm is a concept that brings the future of agriculture to the urban environment. Conceived by London architecture firm Stirk Harbour + Partners, the bamboo vertical farming towers would serve as an alternative to traditional rural farming that exploits land and other natural resources.
Skyfarm's vertical frame and the scalable hyperboloid shape of the tower is suited to the high-density layout of cities. Inside, the Skyfarm would be a hub of green activity and would include different types of farming techniques such as regular soil-based agriculture or aquaponics, which refers to a farming system that involves growing plants and fish together in a mutually beneficial environment.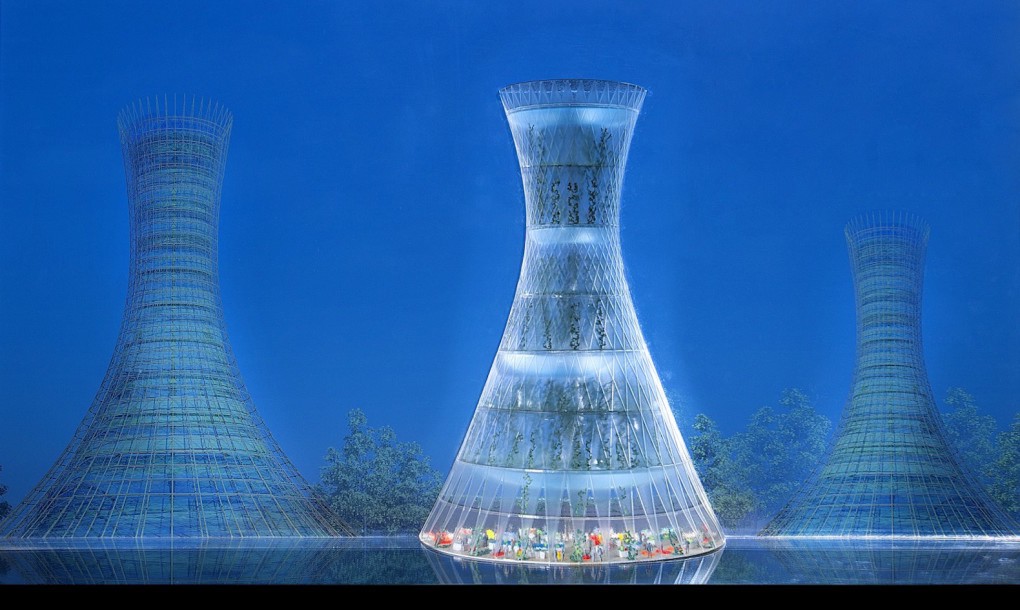 For the public, the Skyfarm would double as a multi-use space. It would include facilities for education about urban farming, and a fresh food market or restaurant at the base of the tower. At the top of the tower, wind turbines work to create clean energy and water tanks create an irrigation system for the plants.
The bamboo frame of the tower is made of a tensegrity structure, which is defined as an interconnected or woven network of poles that rely on tension and pressure to form a solid shape. Thanks to its structure, the tower can easily adapt to different climates and scale up or down. The light bamboo is also beneficial for solar exposure and distribution of water throughout the tower.