In the eye of the general public an ex-gang member is often identified by their tattoos. This is an alert for people to stay at least three steps away and watch their back around them. The tattoos are a symbol of violence and danger which tends to disregard the positive human story of transformation.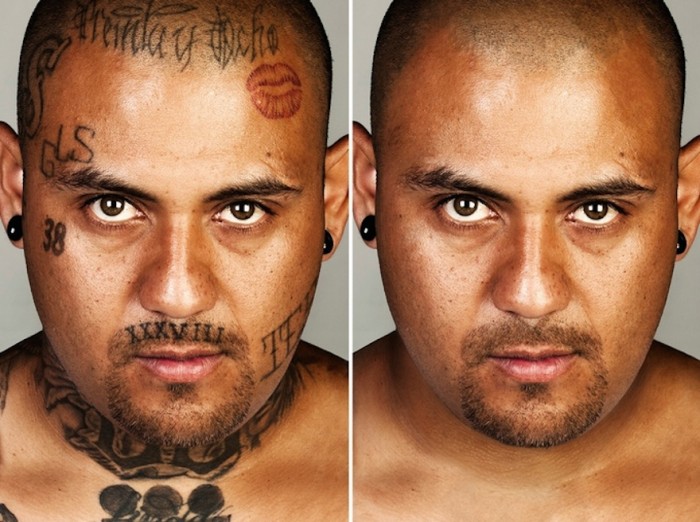 To tell the human story and show the original skin behind the gang symbols and inked codes, self-taught photographer Steven Burton shot portraits of heavily tattooed ex-gang members and digitally removed the tattoos to show a side of them that they themselves haven't seen in decades. He named this project Skin Deep.
The project is not only a photography concept but Burton also given the subject an opportunity to see themselves different as a motivation for them to believe in the new people they can become despite their past.
After watching a documentary called G-dog, Burton was inspired by the story homeboys and girls trying to change their lives against all odd. The concept came to him when he learnt that removing tattoos was an essential part of their transformation and he wanted to contribute in spreading the awareness. With the help of an organisation called Homeboy Industries, Burton photographed 27 subjects and digitally removed their tattooes using photoshop and he also played around with images by creating GIF showing the tattoos visible and disappearing.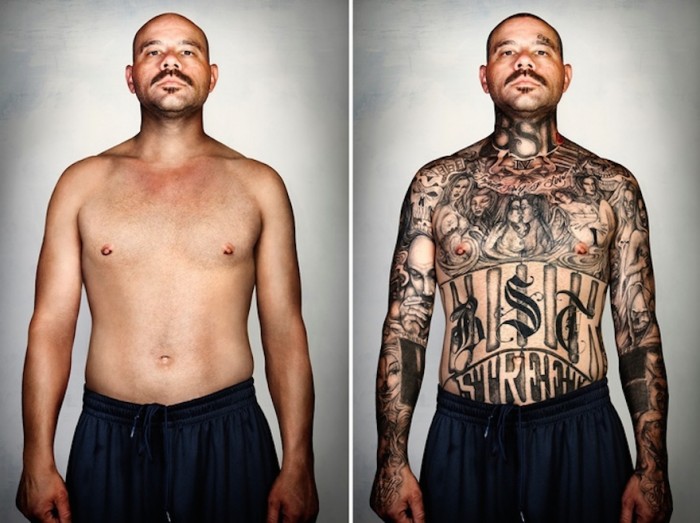 After capturing the photos and digitally manipulating them, Burton sat down with his subjects to present the images to them, he describes the experience as an incredibly humbling one: "watching the emotions in the faces of the homeboy as they looked at the images was amazing," he said to PetaPixel. He also told PetaPixel that the subjects reacted positively; they had many "what ifs" on how life might have turned out if things had been different in the beginning and if their families hadn't been in the gangs or if they grown up in safe neighbourhoods.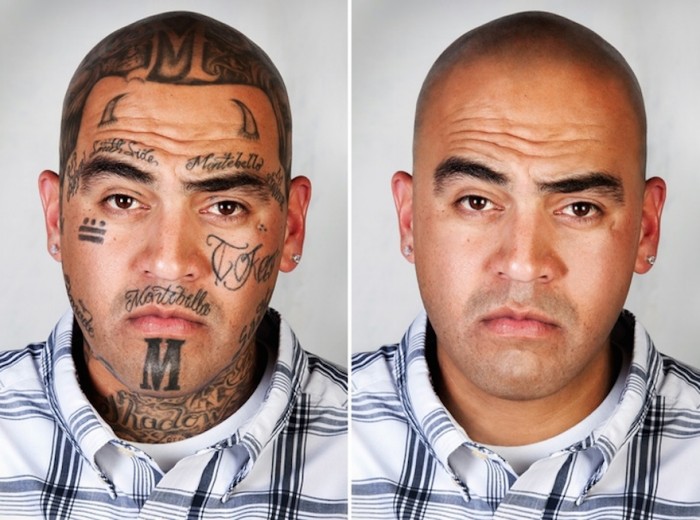 Skin Deep is soon to be released as a photo book and is on Kickstarter to raise funds for the release of the book. The book aims to put a human face to people that society who are quick to be dismissed.