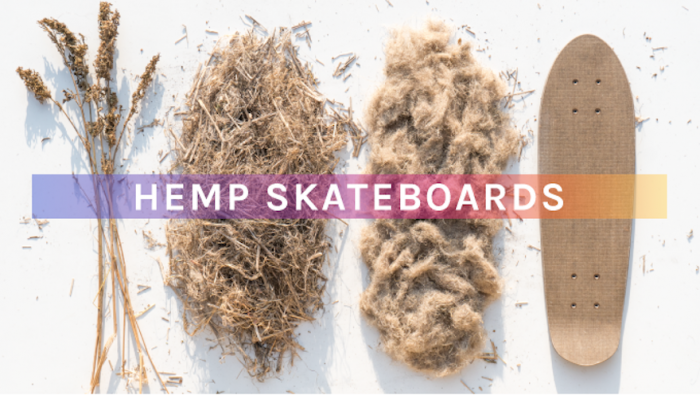 Rolkaz hemp skateboards are innovating around how skateboard decks are made. Promising high quality, ultimate performance and unique sustainability, these hemp skateboards are crafted with the belief that skateboarding and the care for the planet should go hand in hand.
The founders, the Rolkaz Collective, are committed to raising awareness on more sustainable materials and responsible board-making processes. When they discovered the great properties of hemp and flax fibres, they challenged themselves to create a skateboard with that extra feel good quality - one that drives positive change.
The boards are made entirely from natural and sustainable materials from renewable resources: 100 per cent natural hemp and flax fibres as well as high performance plant based resin.
As one of the earliest known cultivated crops grown by mankind, hemp has had an important role in social and economic growth. Revival of its production and use can help care for the planet. Hemp is a renewable, fast growing and recyclable material. It also happens to be one of the strongest natural fibers. Hemp production is a zero waste, low energy process, and all byproducts are used.
Drought resistant, this plant requires no chemicals, fertilisers and pesticides to grow, cleans the air we breath and enriches rather than depletes the soil. Even better, hemp can yield up to four times of dry fibre per acre compared to forest.
Rolkaz Collective are currently raising funds to help obtain more raw materials on Kickstarter.