In 2014, British photographer Peter Dibdin travelled to Sierra Leone to photograph the build and completion of a new school in Kenema, a town east of Sierra Leone.
Built by Orkidstudio, an architecture, construction and social enterprise, the Swawou School for Girls would provide a non-fee paying education for underprivileged girls in Kenema.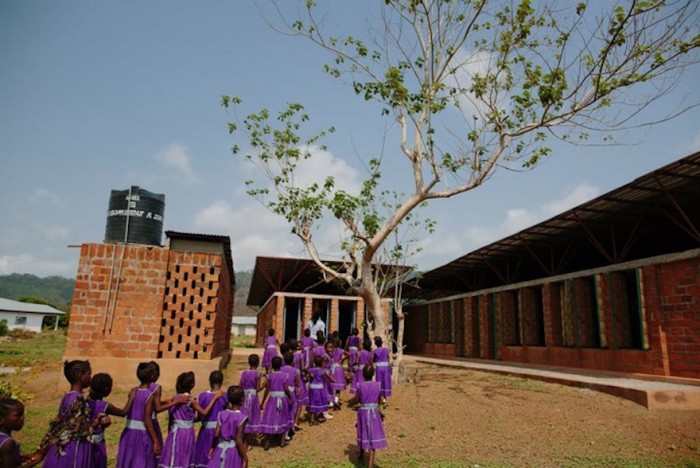 But when the Ebola virus epidemic took hold in the country in May that year, construction came to a standstill and any aid generated for the girls' education was used to fight the immediate effects of Ebola.
"My brief was to include a series of portraits of people involved in the school and its build," writes Dibdin. "The basis of Orkidstudio's work is about people. I'd been commissioned to not only document the actual build but also to create a set of portraits that showed the breadth of the people involved in the project and who it would touch in some way."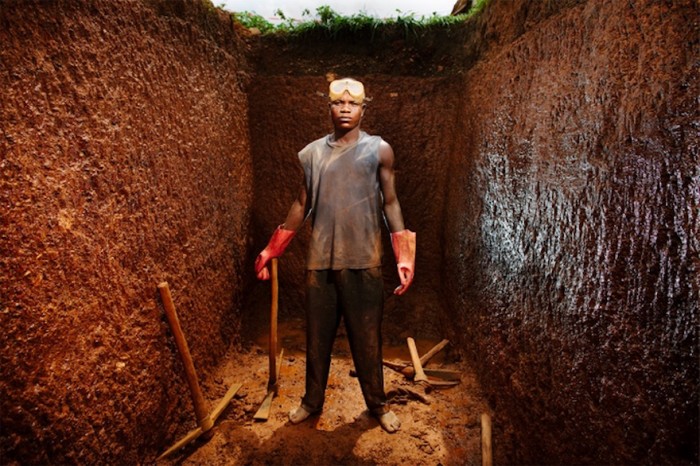 Dibdin's photo series was cut short by the epidemic that ravaged parts of Africa. In Sierra Leone, almost 4000 deaths were confirmed by 2016. The end of the flare-up was declared in March 2016 and Dibdin was then able to continue to photograph the people of Kenema.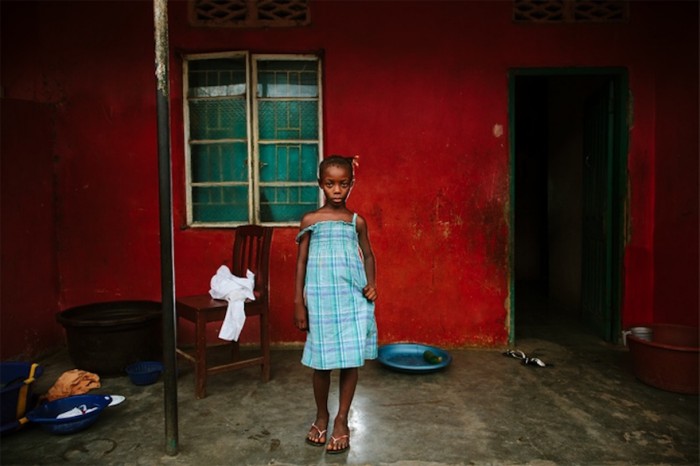 This time, he focussed on how things had changed for the community after the epidemic.
"Not only was I able to capture the girls having their first day in their new school, but I also took some more portraits of the community, and carried out some interviews, to find out how things had changed after having been through a year and a half of considerable torment," said Dibdin. "What struck me on my second visit was that despite having gone through such a tragic event, the optimism was still present."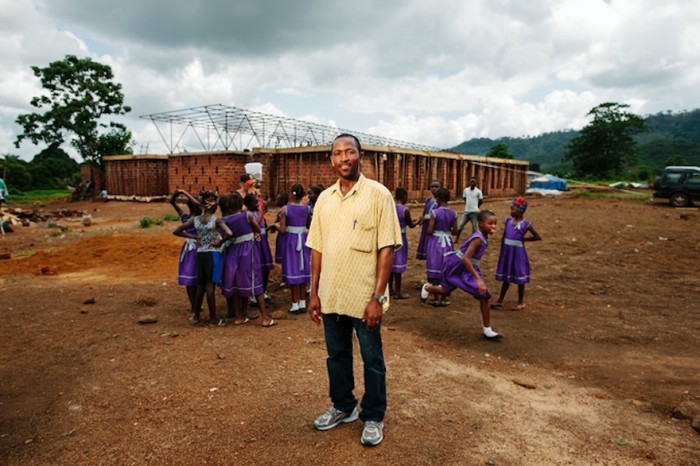 The result of Dibdin's work is a 240mm by 297mm hardback photography book featuring 72 photographs, accompanied by short interviews and selected essays.
"Once published, all profits from the book will be going to the Swawou School for Girls to help them carry on the amazing work they do," added Dibdin.