Third year design student at Virginia Tech Quang Pham recently won Best Student Project for his Mods shoe design at the Cradle to Cradle Product Design Challenge this year. The concept behind the project is to prolong the lifespan of a shoe with a modular eco-conscious design that can be easily disassembled. This means that a wearer can recycle the components that have reached the end of their lifespan and dispose of the shoe's decomposable materials before reviving the design with new parts.
Pham designed Mods with a focus on the environmental impact of each component of the modular shoe. The compostable elements are a wool textile that forms the insulated sock lining and a bamboo textile that is used to create the toe cap, laces and elastic band elements. Recycled polyester 3D printed from plastic bottle filament makes up the heel counter and sole of the shoe.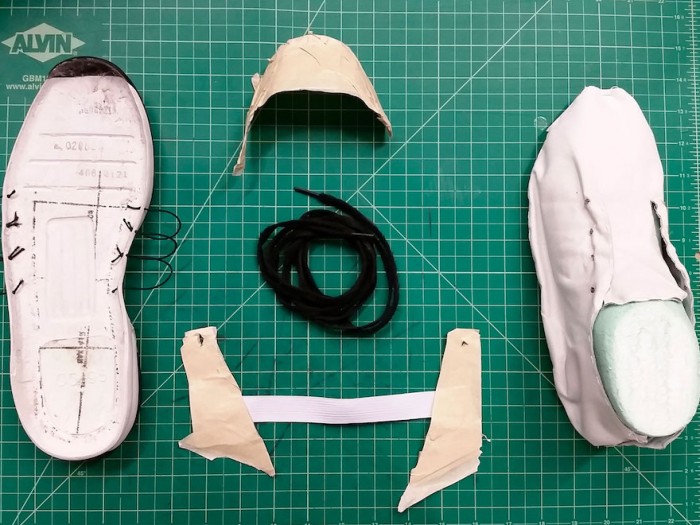 To increase the wearability of the shoe, Pham also made certain parts interchangeable such as the sock lining part that can be changed from the wool version to a cooler, more breathable mesh version in the summer.
By extending the lifespan of the shoe's components, Pham says that Mods "reduces material waste and slowly reduces the carbon footprint step by step".