As psychologist Carl Jung once put it, "The shadow goes by many familiar names: the disowned self, the lower self, the dark twin or brother in bible and myth, the double, repressed self, alter ego. When we come face-to-face with our darker side, we use metaphors to describe these shadow encounters: meeting our demons, wrestling with the devil, descent to the underworld, dark night of the soul, midlife crisis."
Exploring the psychological connotations of the shadow, young artist Oussama Zouaimia has created a series of illustrations in a minimalist style. He is a graphic illustrator based in Guelma, Algeria and is working on an exhibition on this phenomenon that is often used as a token for our darker sides, the lesser self or the concealed personality.
We asked Zouaimia about his understanding of the shadow self and what spurred him on to investigate the psychology of it in a visual way. He said inspiration came from the photographic work of Gabriel Isak and the writing of Jung, who wrote extensively about the shadow as a kind of figurative entity present in all of us.
According to Zouaimia, "The illustrations show a metaphor of reality and of living in these dual ways. It makes us interact with the inner world – an invitation to interact with these characters and to think with curiosity about how the human mind runs."
The meaning of the shadow can be interpreted in a number of different ways, a conceptual flexibility which Zouaimia celebrates with his simplistic designs.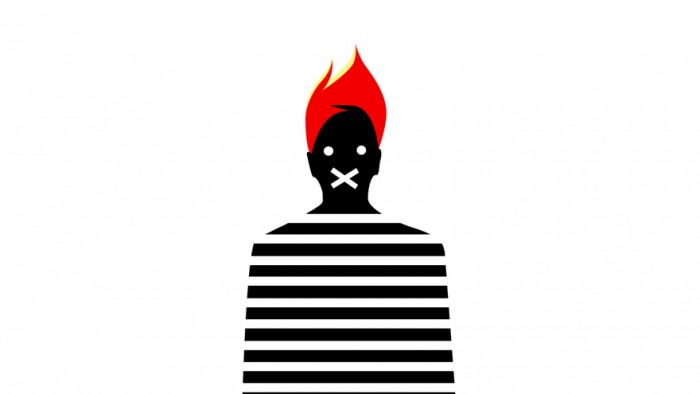 "I enjoy the experience of spotting an aspect of spirituality and thinking about dreamlike, unreal ideas that would pique the interest of the viewer, allowing them to decode the mystery of the illustration for themselves. The shadow, for me, refers to the two sides of one man – a black soul controlling a white soul."
He added, "I want these illustrations to give people the opportunity to understand what occupies their own minds, to identify these opposing characters in themselves."