Established in 2009 by South African-born architect and co-founder of Sputnik Architecture Peter Hargraves, Canada's Warming Huts competition is an annual contest that sees artists and architects from around the globe submit their designs for hut-like hideaways. The winning creations are displayed along Winnipeg's Red River Mutual Trail where people can skate and interact with them freely.
The event has evolved somewhat since its inception, and its current iteration sees huts from previous events retained while the project continues to sponsor three kinds of new installations annually: the top three entries of an international design competition, one by an invited creator, and two by local educational institutions.
Take a look at this year's winners of the design contest, which were recently unveiled and are currently being installed along the trail.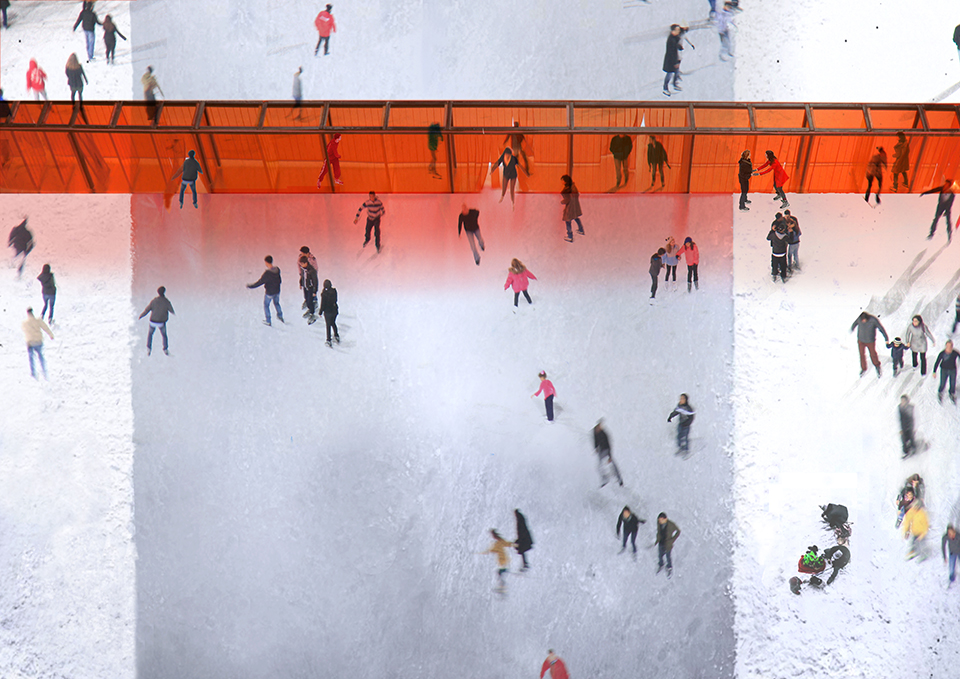 In a time of increasing political tensions, the Open Border installation was hardly going to go unnoticed. Designed by Joyce de Grauw and Paul van den Berg of the Netherlands, the installation comprises a long wall placed perpendicular to the skating trail on the Assiniboine River. At four metres tall, it seems threatening at first glance but is actually a porous border through, which people can easily cross or take shelter in for as long as they like. Completed at the same that the United States president confirmed his plans for the construction of a wall along the Mexican border and chose to drastically close the borders for several Muslim countries, Open Border is a timely commentary on a divisive topic.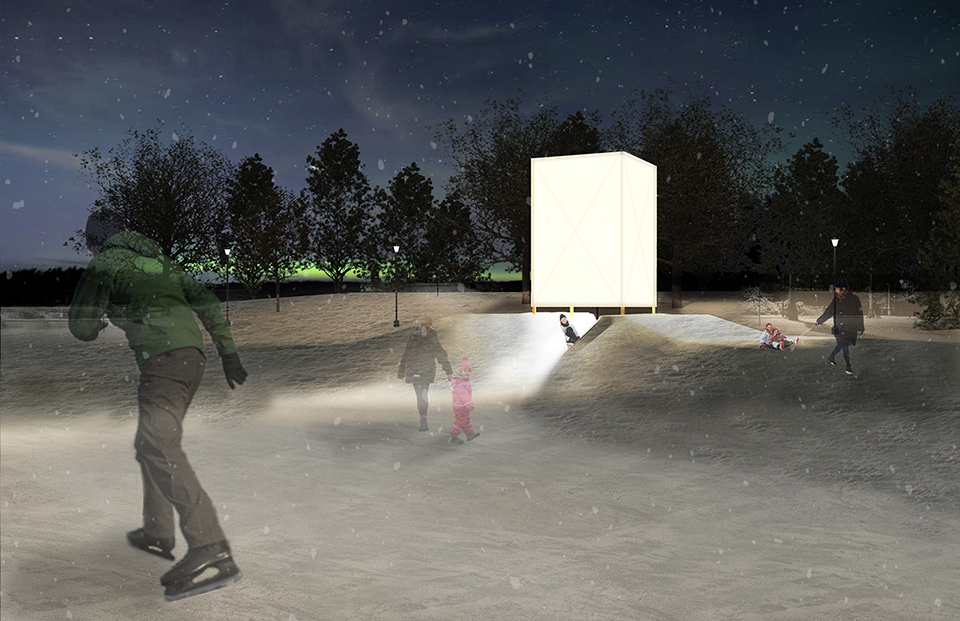 Designed by Lisa Tondino, Alexandra Bolen, Matthew Rodrigues, and Drew Klassen of Nova Scotia, the Ice Lantern hut draws inspiration from the archetype of the primitive hut. Comprised of two parts – a lantern that hovers slightly above the snow and an igloo snow-mound structure holds the lantern in place – the hut will include wooden bench seating and offer warmth from the snow through natural methods of insulation. Open ventilation at the top of the lantern will enable users to gaze up to the stars and clouds, while soft light is cast upward, animating Platonic shadows along its walls.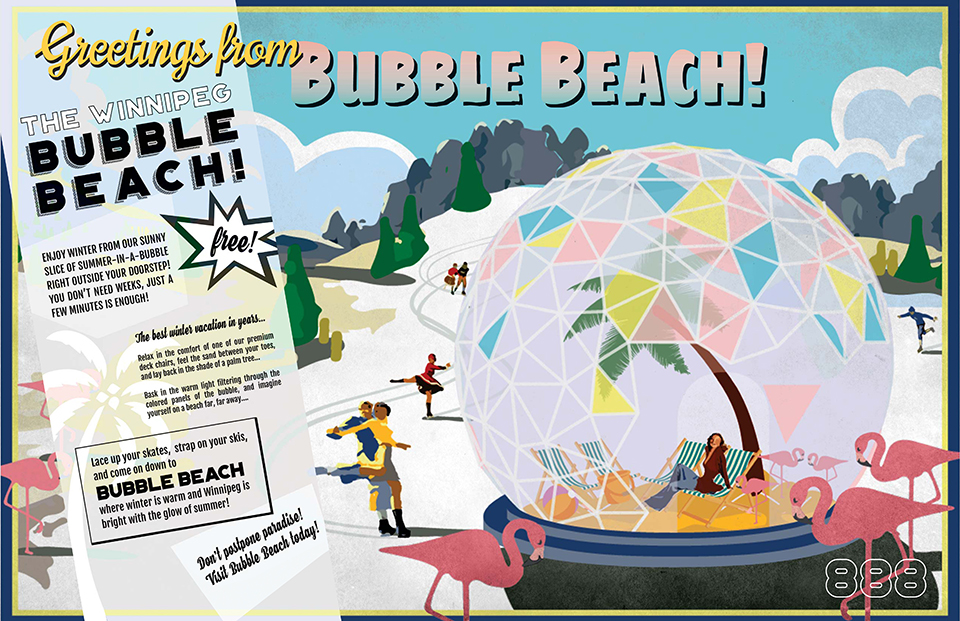 Modelled after an inverse snow globe, Greetings From Bubble Beach is a transparent dome that provides a warm retreat on cold winter days. Created by Chicago-based design group Team 888, the humourous structure features colourful panels that create a 'bubble' of warmth which its creators plan on equipping with deck-chairs, palm trees and a 'sand-like ground layer' allowing visitors to, metaphorically, step into summer.
At the same time as the contest ran, British-Indian sculptor Anish Kapoor, Nelson McIntyre Collegiate student Sean Kohli, and the University of Manitoba's Faculty of Architecture were also invited to submit their designs. Their projects which will be built and showcased alongside the three winning entries.