Nearly a decade ago, São Paulo famously introduced a law that effectively banned outdoor advertising and even going as far as to label them visual pollution. But in the years since then, artists around the world have found more creative ways of dealing with the onslaught of billboards crying for your attention whenever you look up in a city.
In the US for example, an NGO called SaveArtSpace has been turning billboards into miniature art installations by using them to display work from local artists. Started by Travis Rix and Justin Aversano the organisation has managed to do this in different cities including New York, Miami, Louisville and Los Angeles. The two say they launched the NGO to inspire a new generation of artists as well as to launch shows that address intersectional themes and foster a progressive message of social change.
"By placing culture over commercialism, SaveArtSpace aims to empower artists from all walks of life and inspire a new generation of young creatives," they said.
To date they have managed to transform 61 billboards into public art.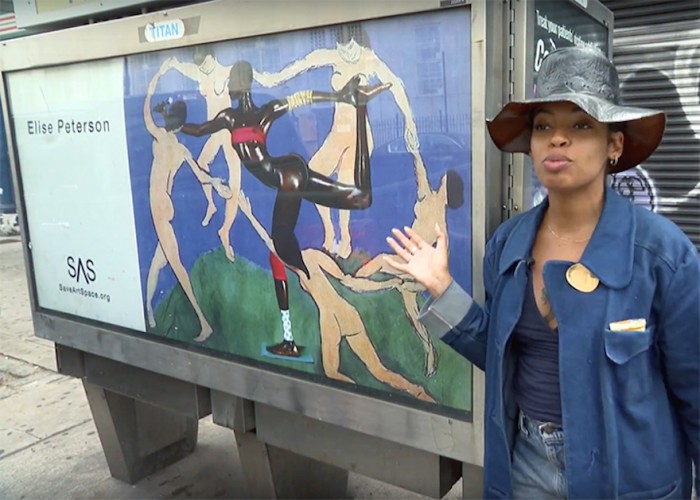 One of their latest public galleries was called the Future Is Female exhibition. It was an all-female public art exhibition that took place in New York.
The exhibition included the work of visual artist Elise Peterson titled Grace Meets Matisse. In the artwork, which was displayed in Brooklyn during SaveArtSpace, Peterson photoshopped Grace Jones's Island Life album cover onto Matisse's La Danse.
It forms part of a larger collage series called Black Folk in which Peterson places black icons inside the works of artists like Matisse.
Below are a few more pieces from the Black Folk series.