Many artists work to highlight inner truth or use visual art as a vehicle to celebrate their world views. Some use creativity to shed light on the grimy underbelly of society. Al Margen falls into the latter category. The illustrator is based in Buenos Aires, Argentina. He creates satirical sketches that comment on the unhealthy behaviours that were born of 21st-century advancements.
Some of Margen's artworks are obvious about the scenes they depict. But some leave the message up to the viewer to interpret the ethical implications for themselves.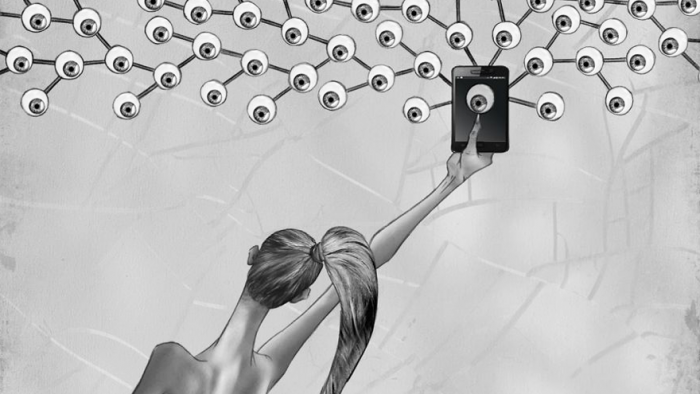 Margen's style is marked by stark yet detailed pencil illustrations. He portrays people in a uniformly gaunt way with unhealthy-looking features. This way of drawing is all the more pronounced in this illustration about body image in which a lady's figure is pulled to grotesque, skeletal proportions as she measures her waist.
Other subjects treated by Margen is humanity's growing dependence on electronic devices and our newly 'wired' brains. He portrays the eery exposure of publishing a seemingly harmless selfie online, extinguishing free-thinking in favour of conventional education, the way we consume the reports of news sources without question and the pressure placed on the shoulders of young people to perform academically without considering the depression that can come of it.
Through dark satire, Margen's artworks beg the question: Is this what is wrong with modern culture?