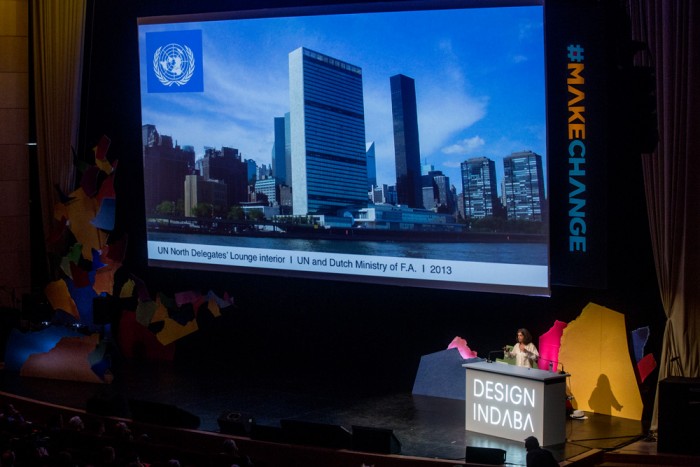 Hella Jongerius at Design Indaba 2015
"I'm not interested in colour in terms of trends; I'm interested in colour as an industrial element," says Dutch designer Hella Jongerius.
Her career-long investigation into colour has resulted in a number of personal projects such as the interior for the United Nations Delegates' Lounge. It has also led her to take up the position of art director for famous Swiss furniture company Vitra.
For Jongerius, the research into colour is just as important, if not more important than the colour itself. Through her investigations into colour spectrums, Jongerius discovers the quality of each: "The quality of a colour depends on how it breathes – with the changing light throughout a day," she explains.
Colour is a topic I can investigate for the rest of my life, it's really an ongoing research, she says.
Before designing a product, Jongerius takes measures to determine how the colour may change due to various environmental factors. To do this, she uses different surfaces and shapes as research models to test how a shade works with a certain shape, taking into account varying angles.
Watch the Talk with Hella Jongerius