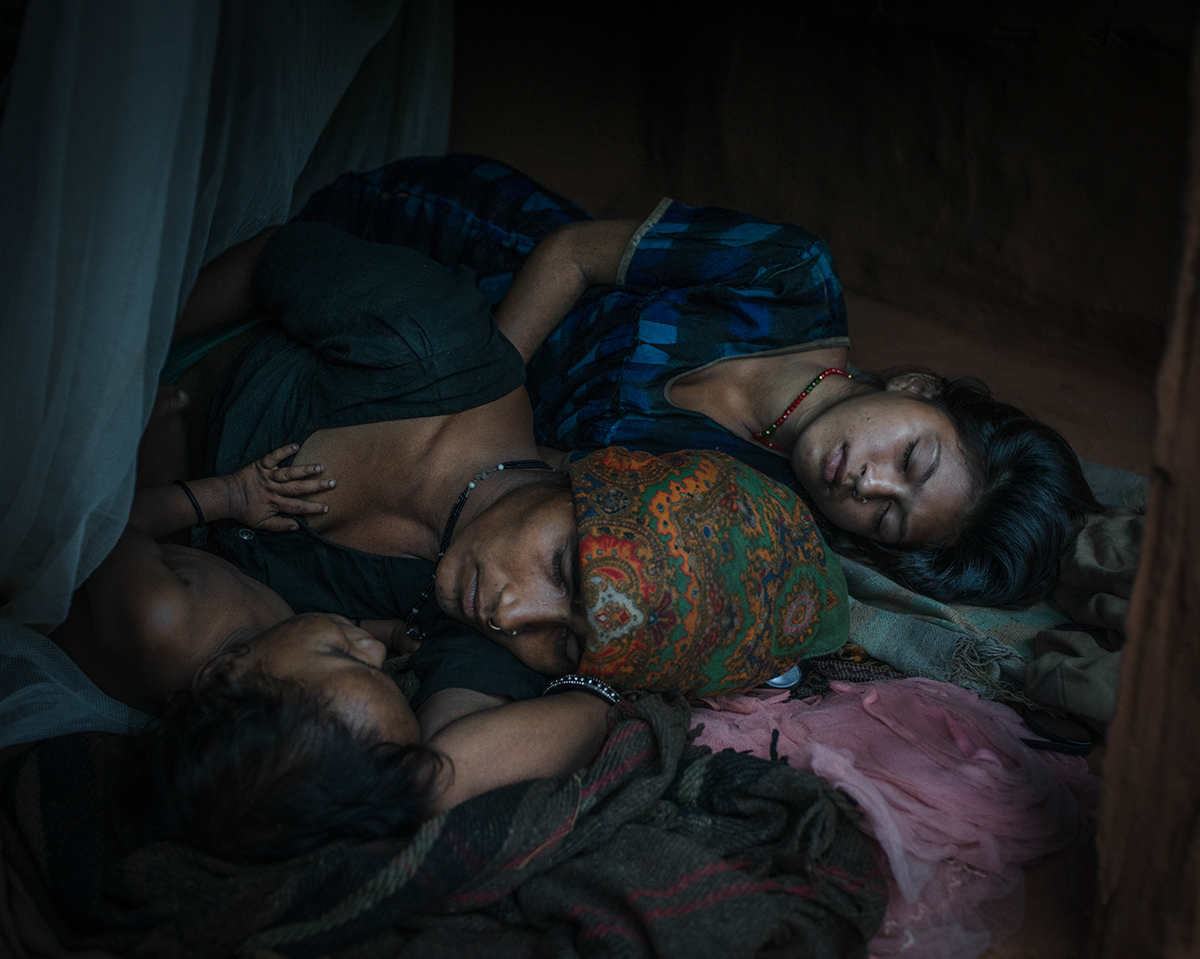 In remote western Nepal, menstruation can be a harrowing experience. During an outlawed social tradition called Chhaupadi, menstruating women and girls are banished from their homes and considered 'untouchable'. The religious rite made global headlines recently after a 15-year old girl was found dead. According to the Washington Post, "the ninth-grade student most likely suffocated after lighting a fire in the hut to keep warm." In light of the tragedy, photographer Poulomi Basu's stark images documenting the ritual feel more relevant than ever.
A Ritual of Exile is Basu's long term photographic project that explores this harsh, superstitious practice. From 2013 to 2016, the documentary photographer and photojournalist spent days inside of the Nepalese wilderness on a mission to find and photograph these women in hopes of spreading their stories. During her time with them, she learned of women and girls abducted and raped, prostrated by heat, mauled by insects and wild animals and starved for days.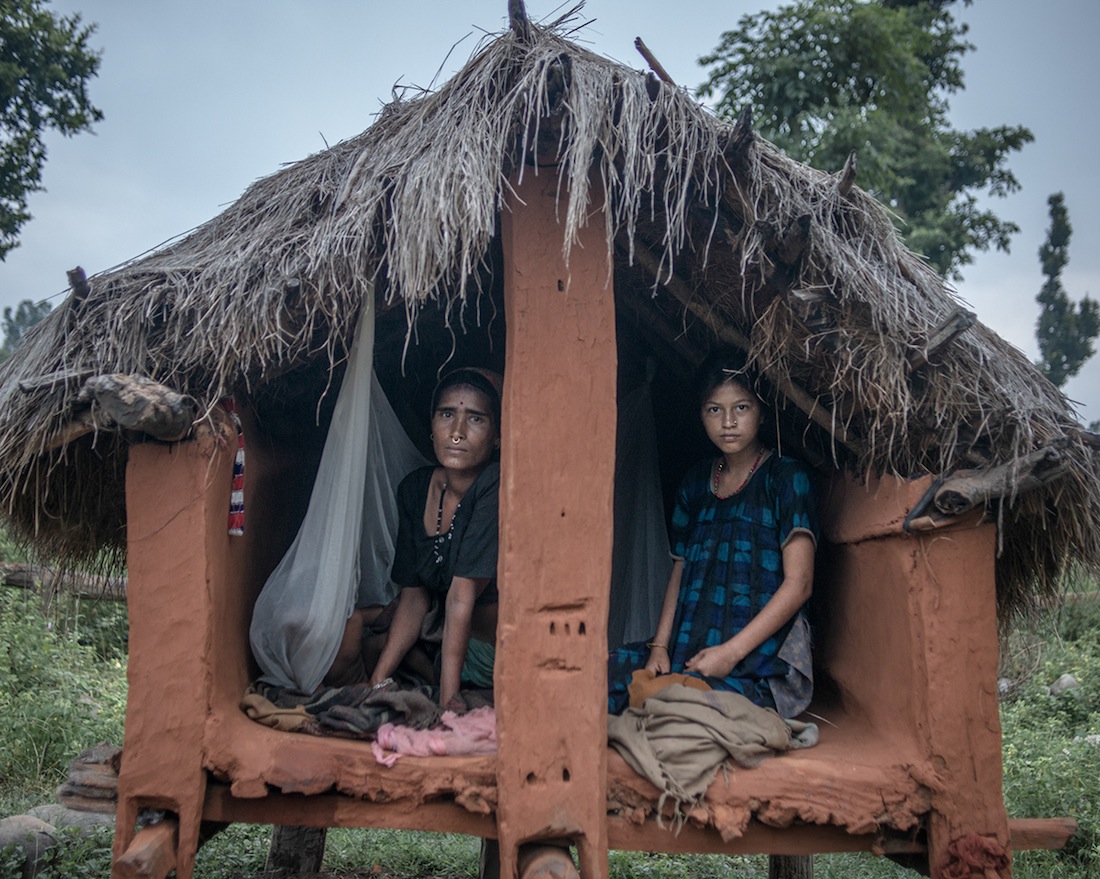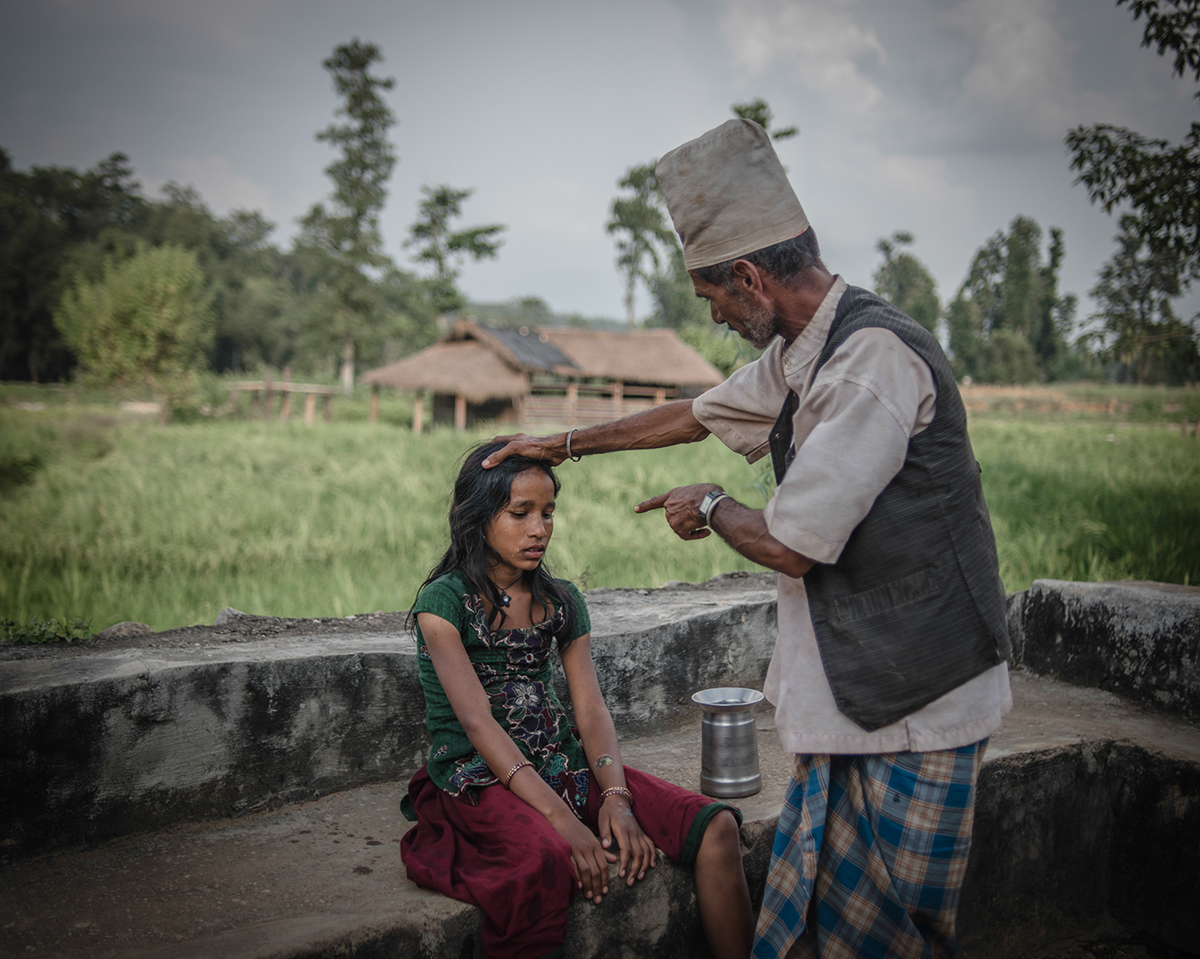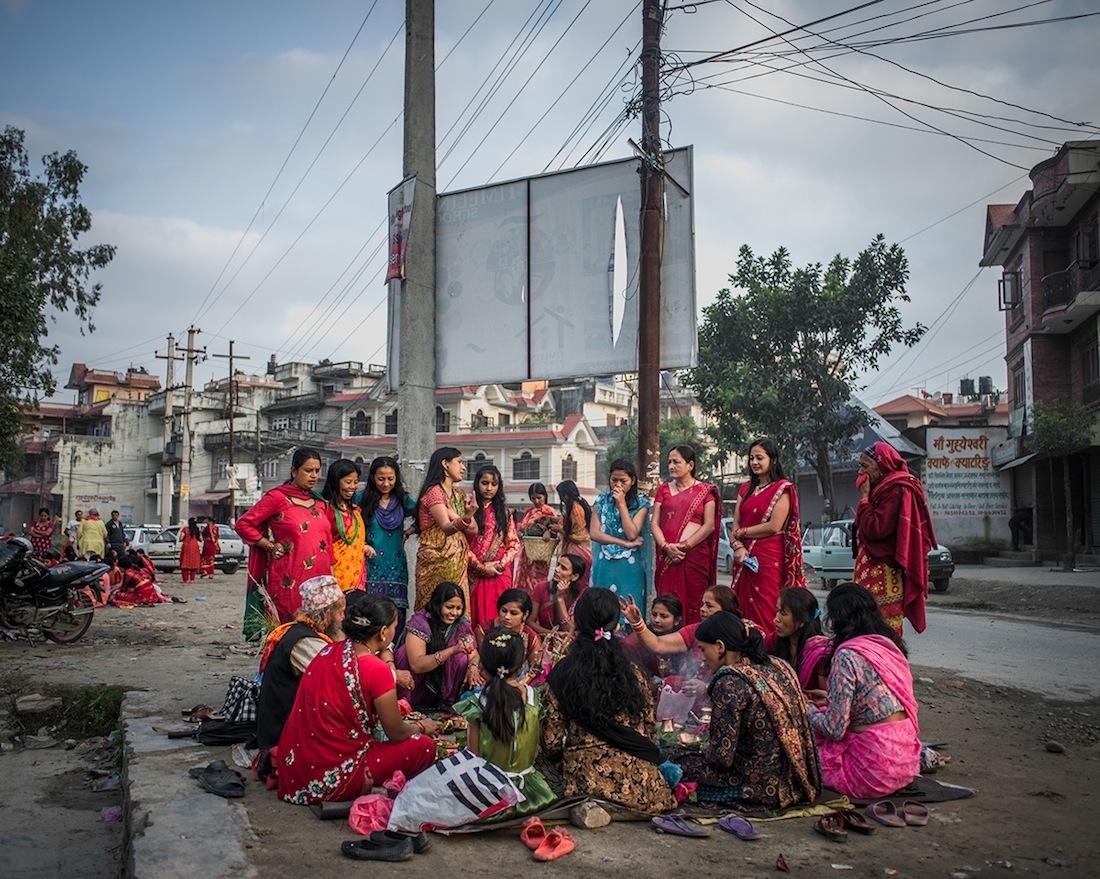 "Women are seen as highly polluting agents because their blood is considered impure," Basu explained to Huck Magazine. "They are also considered to be powerful because if you're a polluting agent then you can bring calamity – to family, animals, crops – so you have to be shunned."
"Again, it's a way of controlling women: every stage of a girl's coming of age is marked by normalised violence."
Chaupadi dictates that during menstruation, Hindu women are prohibited from participating in a number of standard activities due to the perception that they are 'impure' – this includes the consumption of yoghurt, butter, meat and other foods, going to school or work, and bathing. They are barred from entering the home, forced to dwell in makeshift, outdoor sheds where they are allowed only a burlap rug for warmth. Though the Nepal Supreme Court outlawed the brutal practice in 2005, many rural communities believe breaking with tradition will bring them misfortune.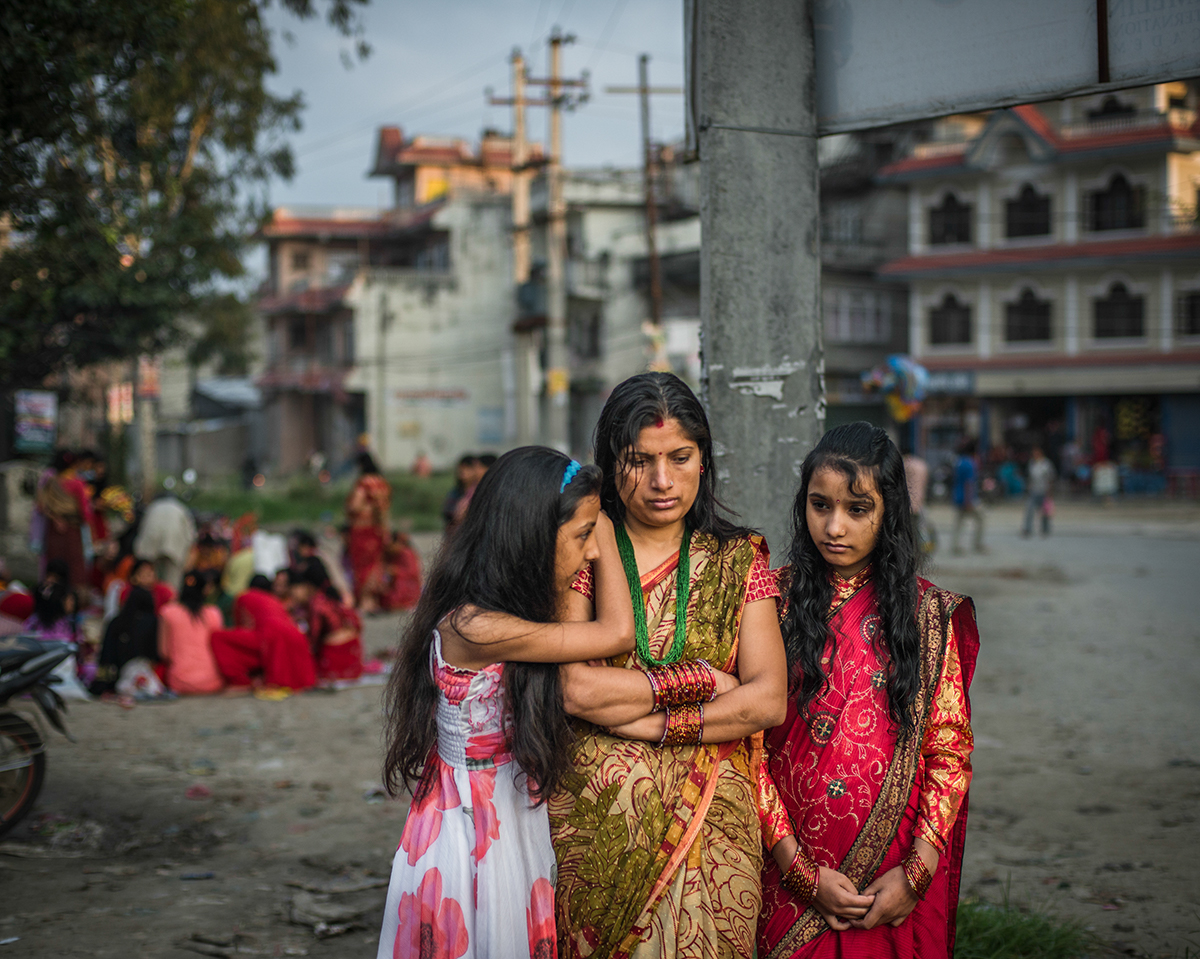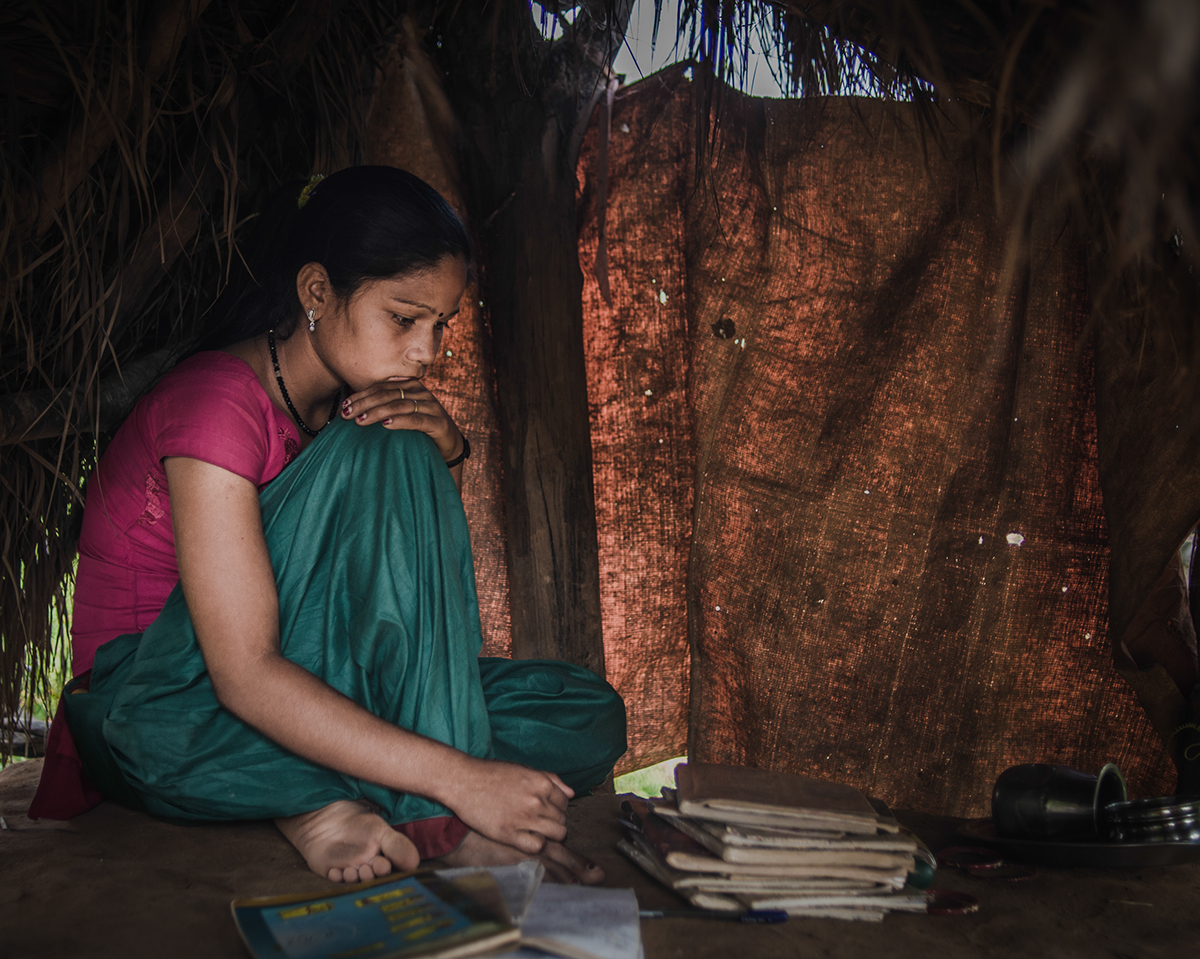 Uncovering the jarring reality of the practice, Basu's images are stunning in their sadness. Each subject she photographs expresses a weariness clearly visible behind their eyes. Capturing the silent pain that these women are forced to endure, each portrait feels heavier than the next.
"A Ritual of Exile" was finished with help from the Magnum Emergency Fund Award and the Prince Claus Fund. It was also a finalist for the W. Eugene Smith Fund for Humanistic Photography in 2016.