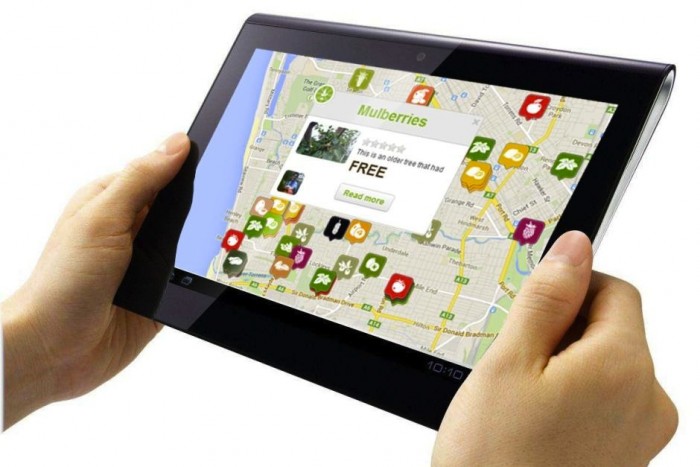 Fresh food sharing app, Ripe Near Me
Ripe Near Me is a peer-to-peer marketplace for homegrowers to sell, share or swap food. Created by Alistair Martin and Helena Martin in Adelaide, Australia, the web app is a solution to reduce the amount of homegrown food that never reaches a larger market and simply goes to waste every year.
For countries like America where 43-million homes have food gardens, the Ripe Near Me app is an initiative that could jump start the local trade of roughly eight-billion dollars' worth of fresh vegetables and fruits that would otherwise be discarded. Fresh food is scarce and overpriced, and the lack of it in daily diets contributes to the escalating malnutrition problem in the US.
Working the app is quite simple. You either connect to find local produce in your neighbourhood or you connect to share your produce with other users.
The platform allows access to a global map, plotted with the locations of every veggie patch, herb garden, fruit tree, backyard, frontyard, balcony and any other spot where good stuff grows. Users can search the large database of listings by location or food type, and go to product pages to see reviews and images of a particular harvest. If interested, a user may contact the grower to place an order or subscribe to a particular item.
Growers are given the option to share, swap or operate as a microfarm and sell their produce. This helps establish communities that support local growers and sustainably grown food. As a grower, you are able to upload produce onto your profile and then track the progress of your in-season items. When produce is ready for picking, a grower can send out a notification alerting subscribers.
The Martins are keen advocates of sustainably grown foods and dream of a world where everyone has access to fresh, healthy produce:
"If we encourage and incentivise people to grow food we can have an entirely different (edible) urban landscape. One where you get to pick fruit and veg off the plant – not a shelf!"