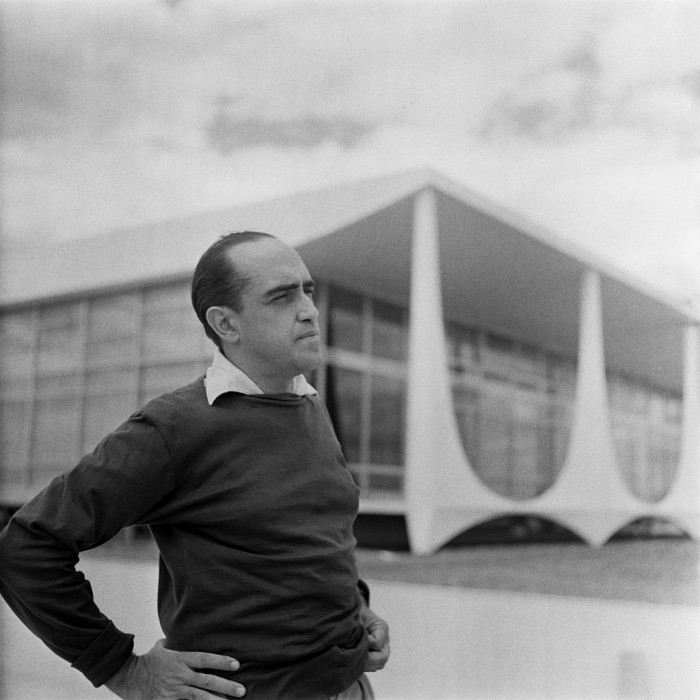 Oscar Niemeyer by Gil Pinhero
"Architecture was my way of expressing my ideals: to be simple, to create a world equal to everyone, to look at people with optimism, that everyone has a gift. I don't want anything but general happiness."
These are the inspiring words of one of the greatest architects of our time, the late Oscar Niemeyer who died on Wednesday 5 December 2012 at the age of 104, some 10 days before his 105th birthday.
A Brazilian native, Niemeyer is best known for his modernistic buildings and abstract forms and curves. His work is a prominent feature on Brazil's urban landscape and he is credited for designing most of Brazil's civic buildings – a planned city, which became the capital Brasilia.
His early discovery and use of reinforced concrete was highly influential in the architecture of the late 20th and early 21st century.
Below are some inspiring quotes by Niemeyer himself:
My ambition has always been to reduce a building's support to a minimum. The more we diminish supporting structures, the more audacious and important the architecture is. That has been my life's work.
My work is not about "form follows function," but "form follows beauty" or, even better, "form follows feminine."
I had some good opportunities. I was lucky to have had the chance to do things differently. Architecture is about surprise.
Here, then, is what I wanted to tell you of my architecture. I created it with courage and idealism, but also with an awareness of the fact that what is important is life, friends and attempting to make this unjust world a better place in which to live.
It is not the right angle that attracts me, nor the straight line, hard and inflexible, created by man. What attracts me is the free and sensual curve — the curve that I find in the mountains of my country, in the sinuous course of its rivers, in the body of the beloved woman.
We need to feel that life is important; we need that fantasy so we can live a little better.
Architecture will always express the technical and social progress of the country in which it is carried out.
Beauty is valued more than anything — the beauty that is manifest in a curved line or in an act of creativity.
For more of his work take a look at the BBC News' gallery of the work of Oscar Niemeyer.
Also read The Guardian's Oscar Niemeyer obituary, written by the late Martin Pawley and Jonathan Glancey.