Design brothers Elias and Yousef Anastas, the spearhead partnership of AAU Anastas in Bethlehem, are currently bringing a head-turning stone installation to life in the historic town of Jericho. Initiated in early 2016, this design will serve as a sweeping and stalwart reminder of the Palestinian region's limestone wealth and its architectural heritage.
"While stone was used as a structural material in the past, it is now used as cladding material, as a wrapping of buildings covering the concrete skeletons," designer Elias explained to Al Jazeera on the reductive role limestone had taken in the construction of local buildings.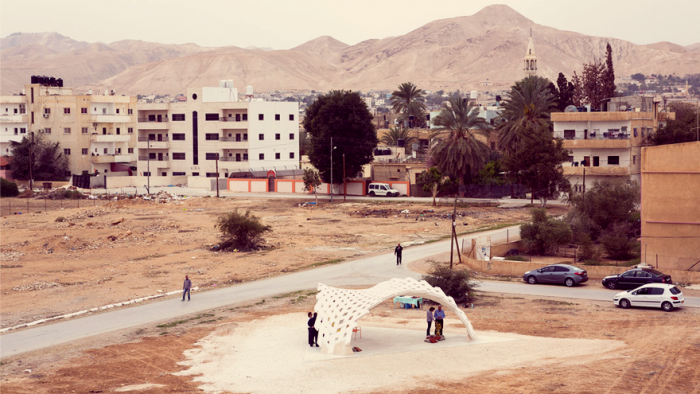 The vast history of Jericho has seen several waves of architectural trends through the years. However it has not been immune to the homogenous clutches of conventional concrete framing.
Looking to reinvigorate the craft of stone masonry and remind the area's inhabitants of the huge role it has played in the cultural fabric of the town, the Anastas brothers have designed a captivating series of hollow arches made of interlocking stone plates.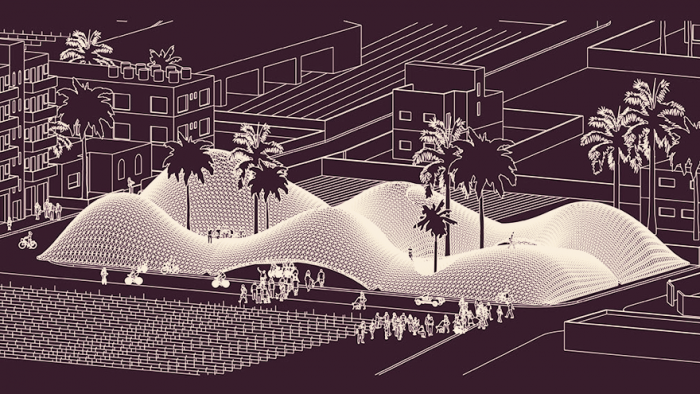 The Anastas brothers, who are leading researchers in the field of stereotomy (the art of cutting solid materials into complex structures) are using timeworn stone masonry techniques in tandem with modern design principles in this prototype, thereby reinvigorating the craft for 21st-century construction rather than pallid novelty.
It is their aim to preserve the distinctive aesthetic of the region and to design against the unvarying global tendency toward drab concrete casting.
The project is located in an open square of Jericho where pedestrians will be able to converse and experience the craftsmanship firsthand when it is complete. One section of the tessellating stone vault has been finished and eleven more will follow as depicted in the schematic below.
Photography credit: Mikaela Burstow