Cameroon-based product design studio Noumbissi Design has created the HiGOMA Speaker Drum set, an audio system based on the traditional djembe drum. To update the djembe drum for a modern context, they turned it into a decorative music player using Bluetooth technology.
Inspired by the adage "when the drums speak, even the kings are silent", the Noumbissi designers wanted to express the importance of rhythm and reinvigorate the Cameroonian craft of djembe-making by transforming the drum into a product for the contemporary home. It was their aim to enliven the practice of djembe production to benefit local craftsmen, which had died down as of recent years, with an infusion of relevant technology.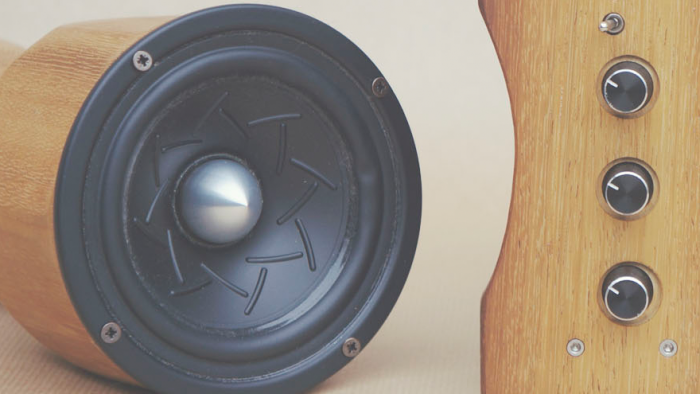 While the HiGOMA Speaker Drum is not meant to be played like the percussion instrument on which it is based, it can be hooked up to any Bluetooth-enabled music device to play high-quality sound. These speakers are produced on the outskirts of Cameroon's capital using locally-sourced Ikoro wood and treated with shea butter. A HiGOMA Speaker Drum can be bought as a single unit or configured to work in concert.
According to the designers, "Our goal is to show African culture through objects that fit perfectly into your daily life. HiGOMA was born with the will to personify a meaningful African quote that will resonate with the heart and spirit of Africa lovers. Moreover, the idea was to change the perception of African handicrafts, to go beyond the clichés of museum pieces or tourist trinkets."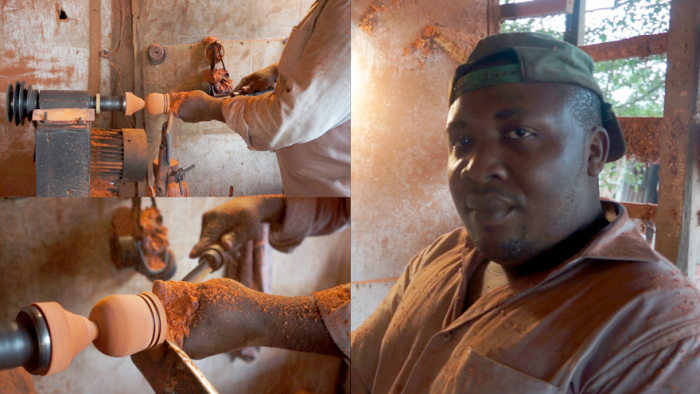 Noumbissi Designs received the Product Design Prize for the HiGOMA Speaker Drum set at the 2016 African Design Awards.