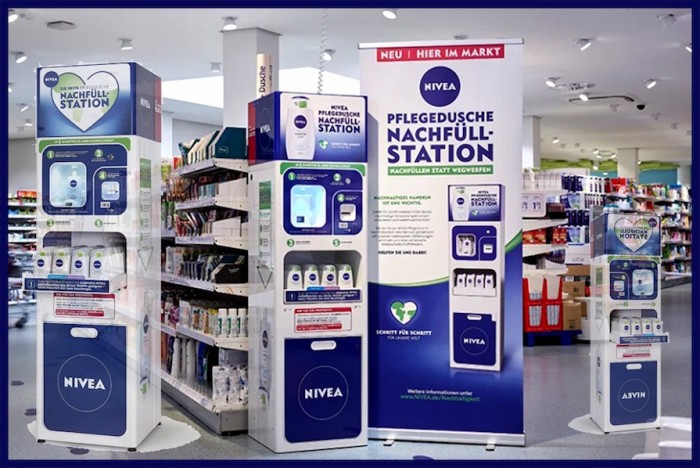 Global brand Nivea launched a new refill station that lets you top up your shower gel when it runs low, reducing packaging waste considerably.
The refill machine has been developed by German skincare manufacturer, Beiersdorf who along with Nivea is on a mission to minimize waste production.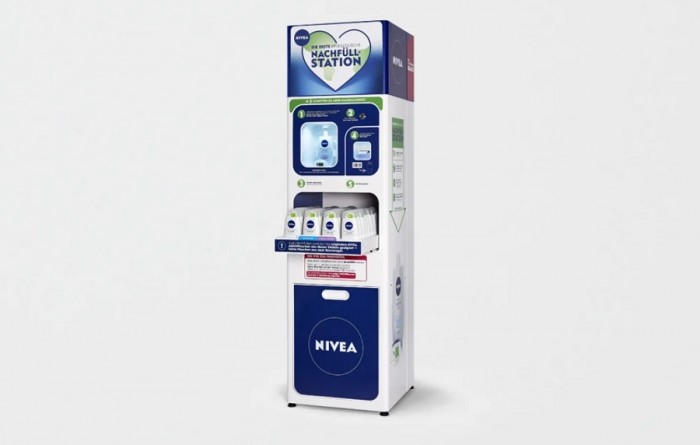 How does it work?
According to Packaging Specialist, Marta Suslow the procedure is very simple.
"Consumers take an empty plastic bottle from the station and fill it with the product of their choice – in other words, the NIVEA Creme Soft or the NIVEA Creme Sensitive shower gel. Payment is made using the printed label."
Adding: "To refill the bottle, the container is brought back to the store by the consumer. The plastic bottles can be refilled up to three times using the special barcode. After the third refill, the customer is then asked to hand in the old bottle at the checkout for hygiene reasons so that it can be recycled. In return, they will receive a new bottle and a first filling for free."