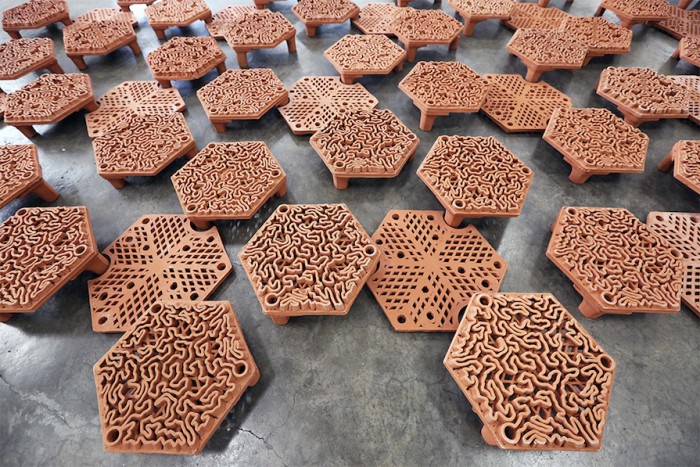 (Image adapted from Yanko Design)
3D-printing is lighting up the plight of coral reefs by generating terracotta tiles that mimic natural coral with the intention of restoring reefs - vital ecosystems - that have been devastated by global warming, pollution, net fishing and water sports.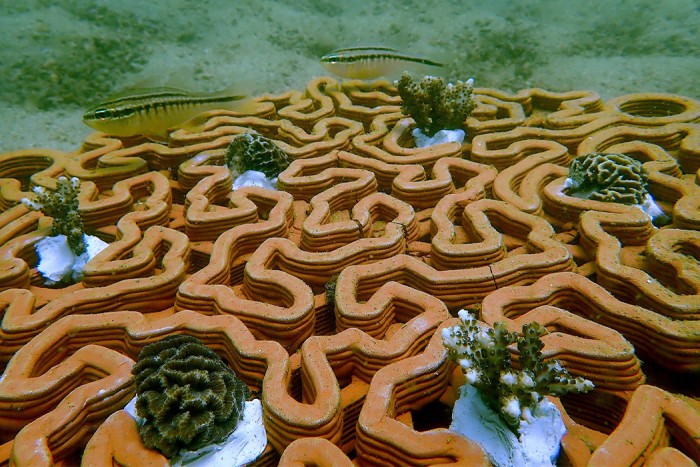 With the new 3D-printed terracotta tiles by Marine scientists and architects from the Swire Institute of Marine Science (SWIMS) of the University of Hong Kong (HKU) and its Robotic Fabrication Lab of the faculty of architecture they are hoping to help save Hong Kong's dying coral reefs.
These 3D-printed terracotta tiles that have coral pockets, allowing them to grow both vertically and horizontally. Read more here.