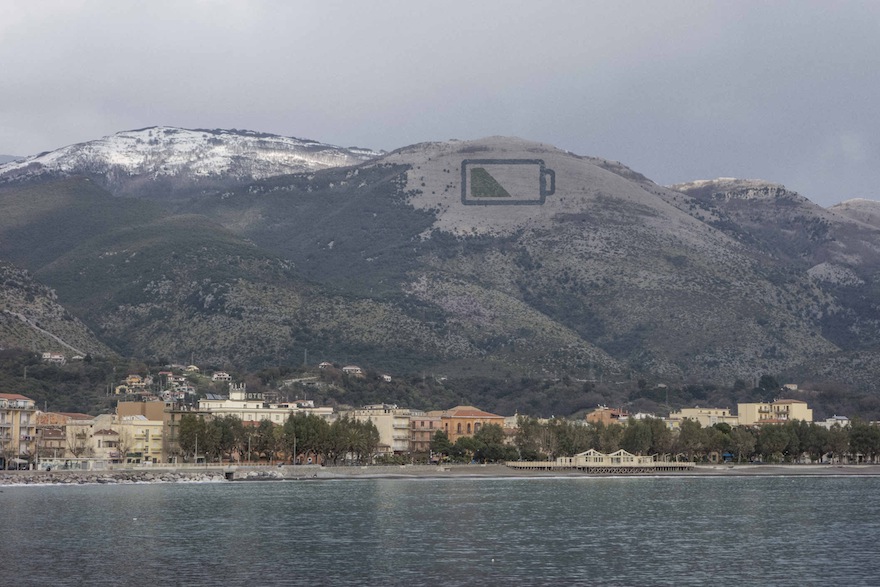 An impressive new environmental art intervention conceived and curated by sociologist Antonio Oriente is touted as Europe's largest artwork. Called Breath, this ambitious project features a huge organic drawing of a low battery made out of 5 000 trees that will be planted on Southern Italy's long-deforested Mount Olivella.
The 1025 metre high Mount Olivella was partly deforested in the middle of 1700's. It had serious consequences for the surrounding land, creating an hydrogeological instability that still causes unpredictable flooding of the surrounding areas to this day. The Breath project intends to revive this land and give rise to a form of environmental balance. Each new tree will represent a new breath for the mountain while the slowly improving battery signifies the gradual 'recharging' of the area.
The 'drawing' of the low battery will ultimately transform over time into a fully charged one as more trees are planted in the space. The completed rendering will cover a surface of 120 000 square meters and will be visible from tens of kilometres away from the sea and the surrounding towns.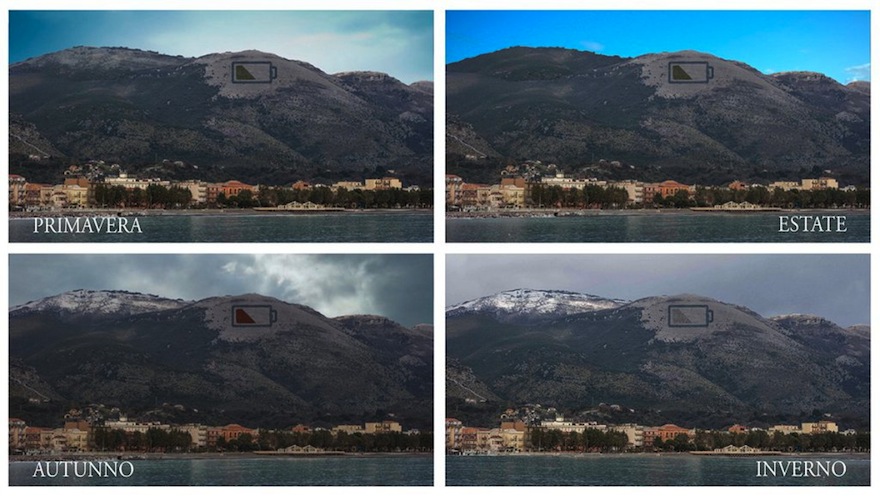 "The project adopts a metaphor that represents a beautiful act of creation," explains historian Biagio Limongi. "The battery metaphor - taking a tool that is designed to accumulate, and instead using it to give back."
The first phase of the tree planting commenced in September 2017. Over time, locals will be able to see the battery image increasing in strength and growing in scale. More trees will be planted in 2019 in order to fully 'recharge' the tree battery and restore the mountain back to its original glory.
The Breath project gained funds and support via an Indiegogo campaign.