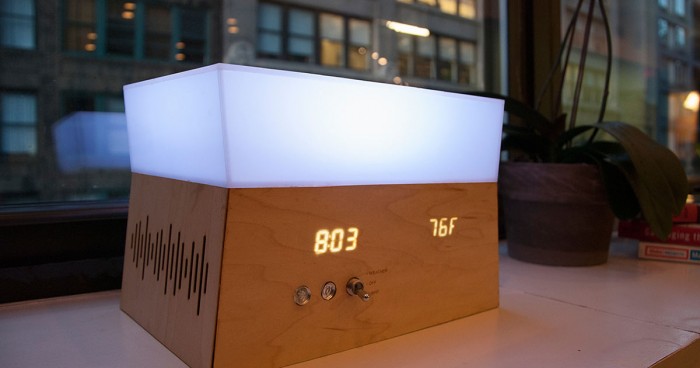 Major cities around the world have crisis protocols in place for when large-scale disasters strike, but even emergency power lines and radio towers can be destroyed by the damage of hurricanes, tornados and floods.
A trio of students who are currently part of the School of Visual Arts' interactive design programme in New York have designed an independent communications system to provide additional support for such crisis events.
Kozy Koh, Elushika Weerakoon and David Al-Ibrahim are three young individuals who have experienced the paralysis of natural disasters up close. Weerakoon lived through Hurricane Katrina in 2005 and both Koh and Al-Ibrahim survived Hurricane Sandy in 2012.
Based on their experiences and seeing the limits of crisis preparedness at large, the students decided to come up with a household device that would be useful during a natural disaster situation as well as functional for day to day life.
The designers recognised that it would have to be a device that does not require a significant adjustment in lifestyle to accommodate the marginal chance of a catastrophe – it needs to form part of daily life effortlessly, having critical benefits only when necessary.
Enter the Readi, a multifunctional speaker box that can be carried and moved around without difficulty. It is a single unit of consolidated technology. For regular modern living, the Readi serves as a table-top audio system to listen to music with via smartphone Bluetooth. The device has a clock interface and a thermometer. The top of Readi is a glow lamp that helps during power outages as it is battery-operated. The box has a loud siren mode which can be a life-saver in the event of being trapped behind rubble, alerting others to its location.
The Readi has an FM radio as well as national weather service connectivity. When turned upside down, the Readi's emergency intercom function can be used and the FM radio can be activated. It has an onboard kind of walkie-talkie and two Readi systems can be connected by tuning into the same channel.