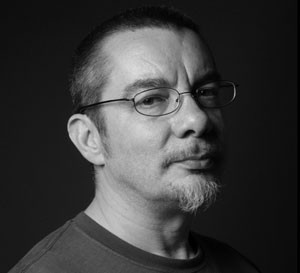 Internationally renowned designer, typographer, art director, brand strategist and consultant Neville Brody has been named the new Head of Communication Art and Design at the Royal College of Art in London.
Brody began his career as a graphic designer and typographer, having studied a Fine Art foundation course at Hornsey College of Art. He went on to study graphics at the London College of Printing where his work was often condemned as "uncommercial" due to Brody experimenting heavily in his field of study.
In 1994 he founded the company Research Studios with business partner Fwa Richards, which is best known for creating visual languages for a variety of applications ranging from publishing to film. Brody is also one of the founding members of FontWorks and is an instigator of the FUSE conference, a fusion of graphic design, magazine and typeface design.
"The position is a great honour and challenge," said Brody of his appointment. "The Royal College of Art sits at the threshold of a new and vital moment in communications history, an extraordinary time and one that will deeply affect all of us. I am excited by this possibility of joining the dots."
Brody takes up his position on 1 January 2011 and succeeds Professor Dan Fern.