RAGAMUF, the stretchy rug knitted from surplus fabric from the textile industry is the brainchild of owner and founder Martta Leskelä. Designed by Finnish designer Tuula Pöyhönen, the rug fits chairs of different shapes and sizes. The fluffy and colourful rug can transform an old chair into a snuggly piece of furniture.
Leskela established RAGAMUF to exercise her expertise as both an entrepreneur and an economist, while making a meaningful impact on the lives of those in need.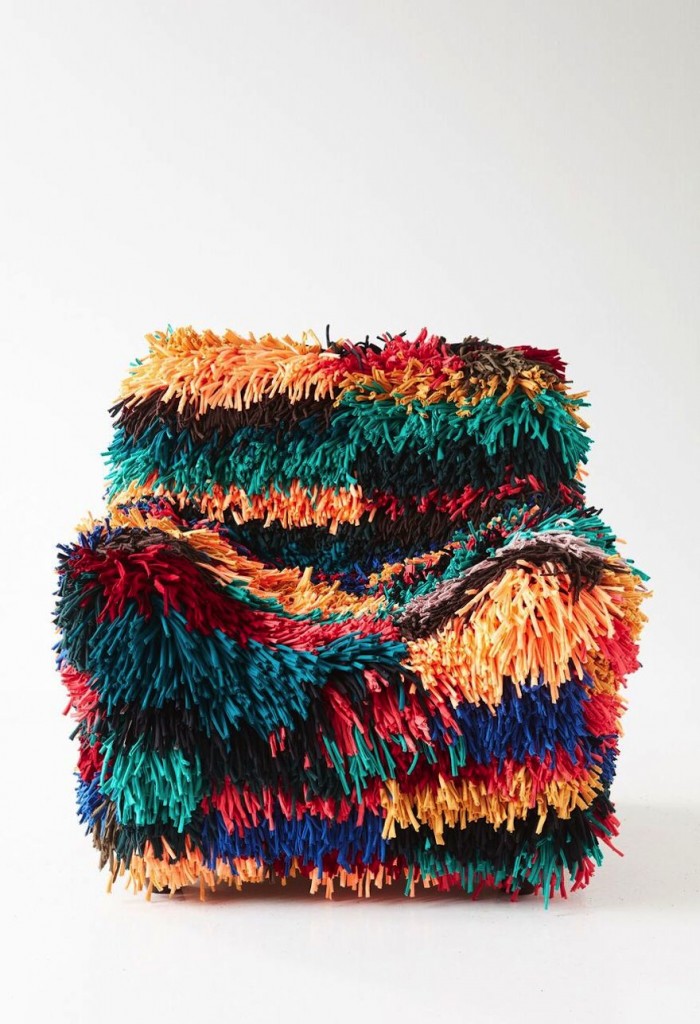 RAGAMUF employs vulnerable Syrian refugee women who reside in Turkey near the Syrian border. The women hand make the rugs from knitted rag, made from the surplus of the textile industry. Each rug is unique as its maker picks the design, colours and shapes that they wish to use.
The rugs can either be a solid colour or a mixture of colours. They come in two sizes: small to fit armless chairs and large to fit armchairs.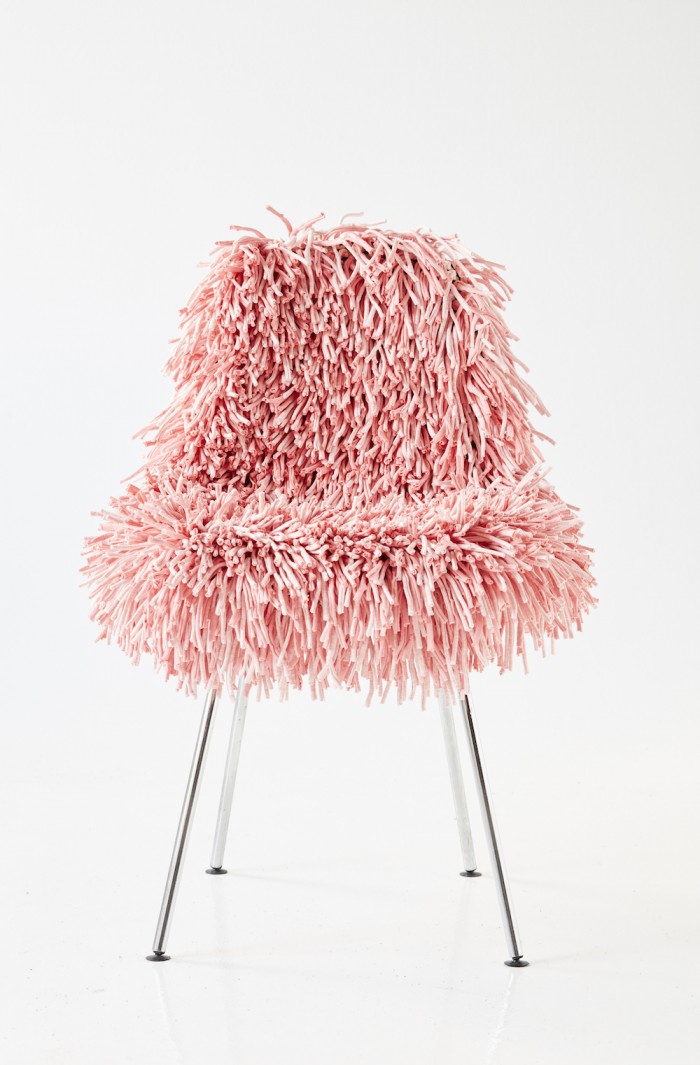 How to use the RAGAMUF: