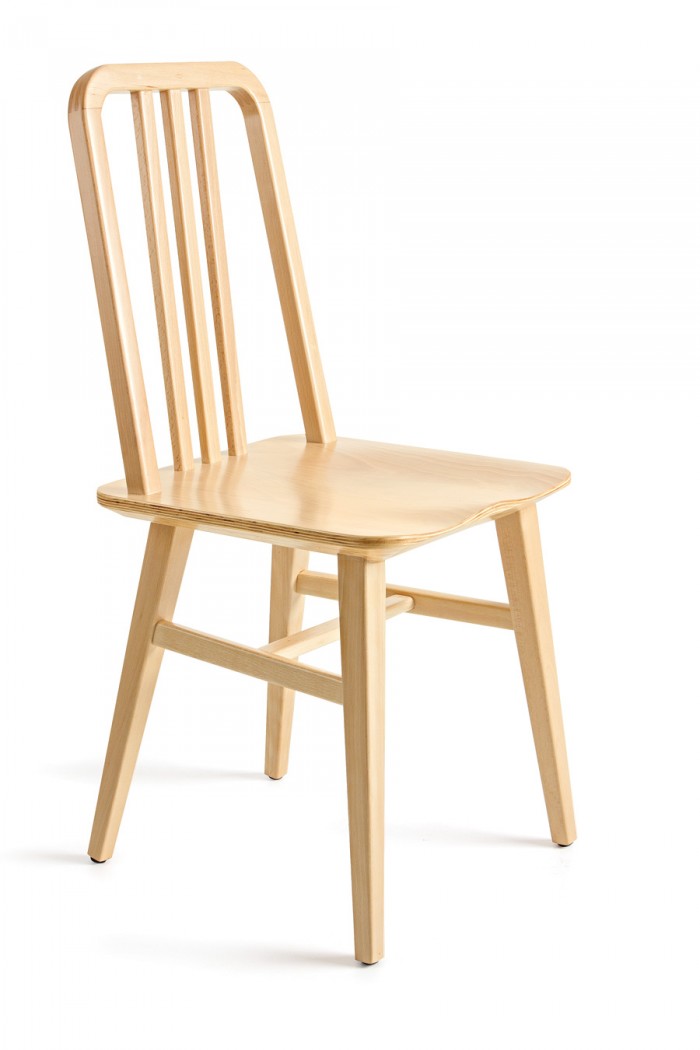 SL17 Chair by Woodlam.
The simplicity and inert strength of the iconic Navy Chair drew Woodlam designer Søren Lassen to the drawing board.
What resulted was the SL17 chair, an urban interpretation of wartime functionality.
Opting for a pared-down and restrained "green" look, the SL17 is made in solid machined beech wood and hand assembled. The plywood wood seat is the structural element of the chair to which the legs and backrest are fixed at an angle. This composition adds to both the strength and the comfort of the chair.
No screws or metals parts are used in the assembly of the chair. Lassen explains that this kind of construction usually relies on round components but the SL17 uses square solid components: "The combination of plywood and solids and the construction methods were all new for Woodlam."
The SL17 Chair was launched at Design Inadba Expo 2013 as part of the Western Cape Furniture Initiative.