Dutch designers Thomas Vailly and Laura Lynn Jansen's 101.86° light offers a dazzling new way to experience colour and light. The design duo has discovered a way to combine the phenomenon of naturally illuminated crystals with technology to propose a new lighting experience.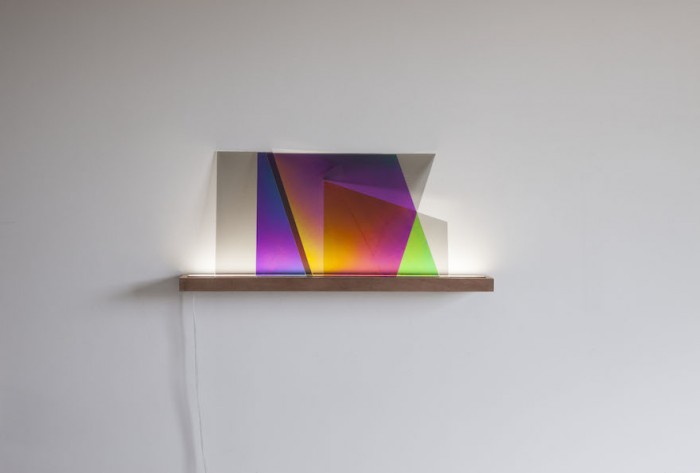 While investigating Icelandic glaciers, Vailly and Jansen – whose collaborations are always marked by the interest in natural phenomena – discovered that they could harness the illuminative qualities in naturally occurring crystals to create a contemporary light feature.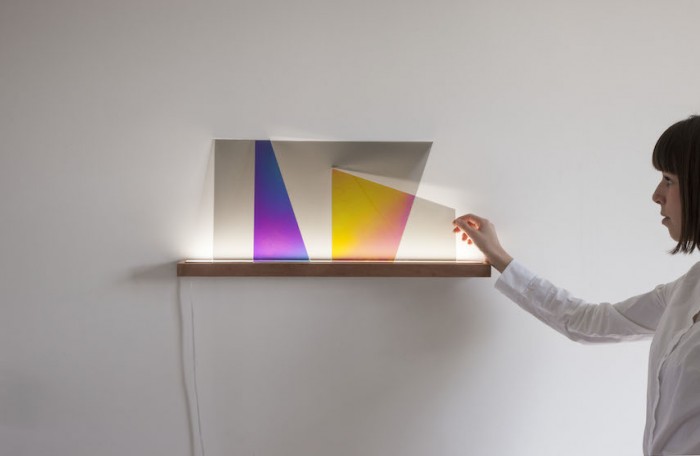 The light comprises a number of seemingly transparent sheets and a wooden stand featuring a light. The sheets, however, have been specially treated so that when they overlap, new colours can be seen. This is a reproduction of a crystalline quality normally only found in the highlands of Iceland. Endless combinations can be made – a constant reminder that light is, in fact, a dynamic force.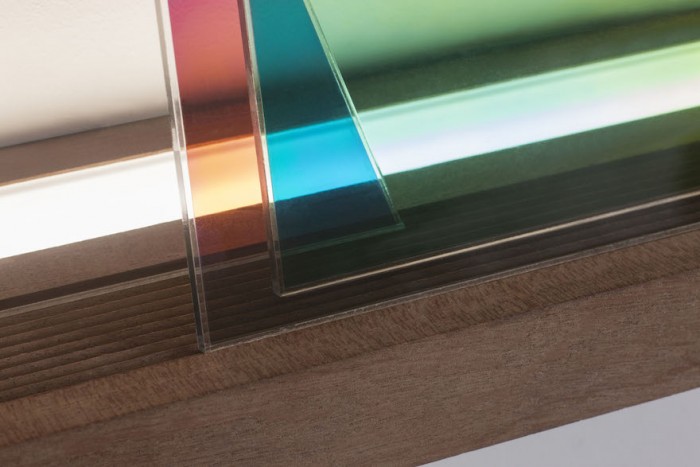 The 101.86° light generates a layering of colourful illumination for a subtle yet eye-catching result.