Poor Billionaires is the latest photo collection produced by Brazilian creative group Kolor Art Collective. Directed by photographer Pol Kurucz whose work is celebrated for its eccentric representation of fashion and trash-glam aesthetics, the project is an offbeat critique of the disconnect between the rich and poor of Brazil.
The photo series presents two extremes of civilisation in each stylised scenario, turning the norms of ever-increasing wage inequality on its head. In one photograph, an executive businessman is foraging for food in a garbage dump. In another, a garbage collector's container is overflowing with gold and jewellery that he won in a card game.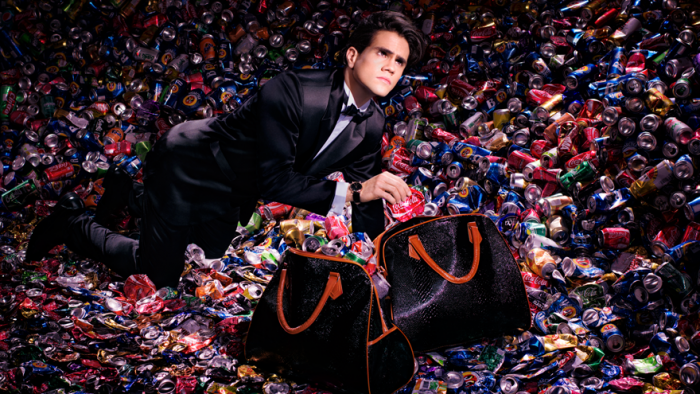 The photo shoot was produced at Kolor Art Collective's studio in the heart of Rio de Janeiro. Its topsy-turvy depiction of wealth may seem whimsical at first, but according to the creators, this kind of satire might inspire the right kind of conversations about the dire imbalance of wealth in Brazil and around the world. Could the paradox of "glamorised poverty" be a valuable tool in addressing drastic wage disparity?
"The only glimpse rich and poor Brazilians have of each others' lives is through the distorted prism of soap operas and social media. Beyond denouncing income inequality, the series is also an exercise in empathy. Spending a day on the extremes of society could dissipate misconceptions and bias, expose the fear of losing wealth, status, and comfort at one end, and dreading the loss of economic and political freedom at the other."