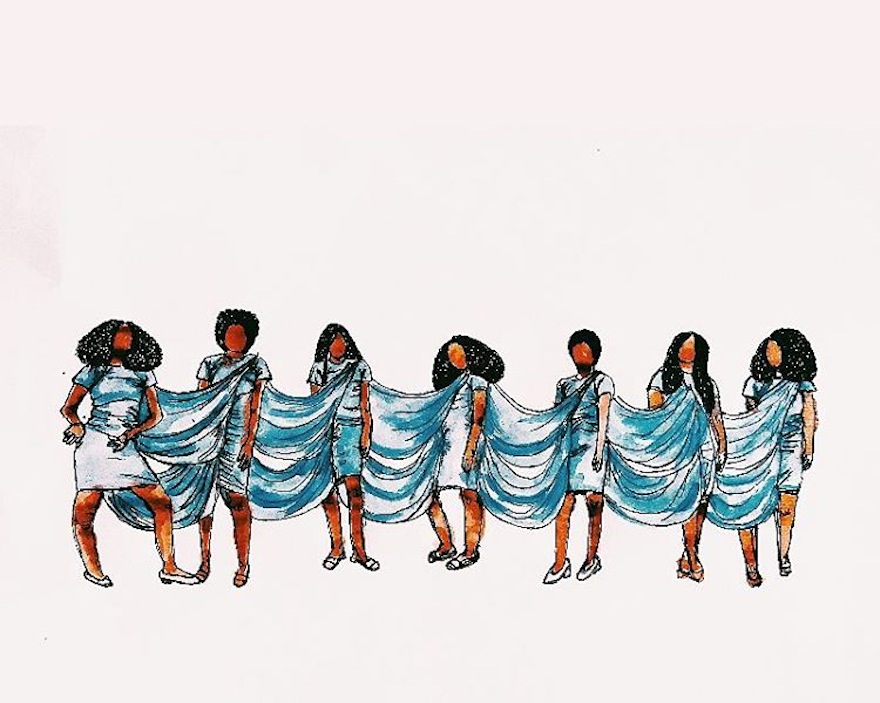 Nokwanda Themba is a South African freelance illustrator and visual artist from Johannesburg whose whimsical and imaginative illustrations create nuanced reflections of the black female form. Currently studying for a BSc in Human Physiology, she has worked as co-curator and writer for popular blog Dynamic Africa and as a contributing designer for Maki&Mpho – but it's her quirky sketches that truly show off her skills.
Self-taught, for Themba being an artist has always been a part of life. A cursory gander across her Instagram feed reveals her experimentation with different artistic mediums, including watercolours, fine liner work, collage making and more. Her feed is dominated by colourful interpretations of inspirational black female artists like Zadie Smith, Iman, Solange and more.
While she excelled at painting while in high school, she finds that drawing and sketching comes more naturally to her, and considers not having attended a formal art school a blessing: "My work, I feel, is original and imperfect.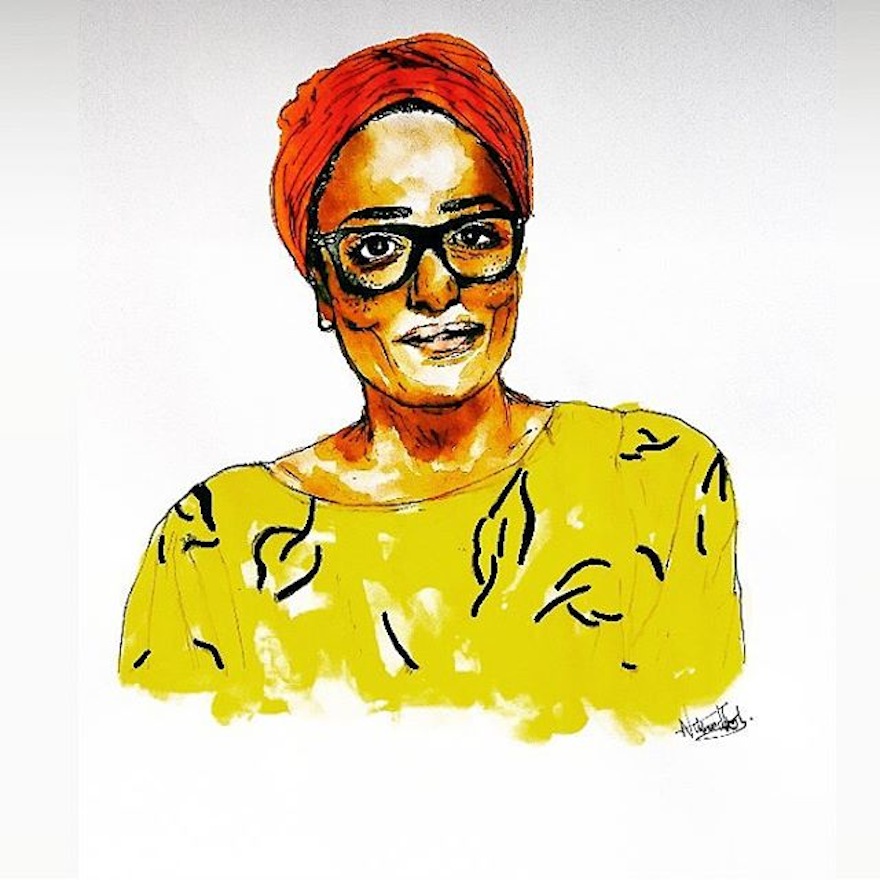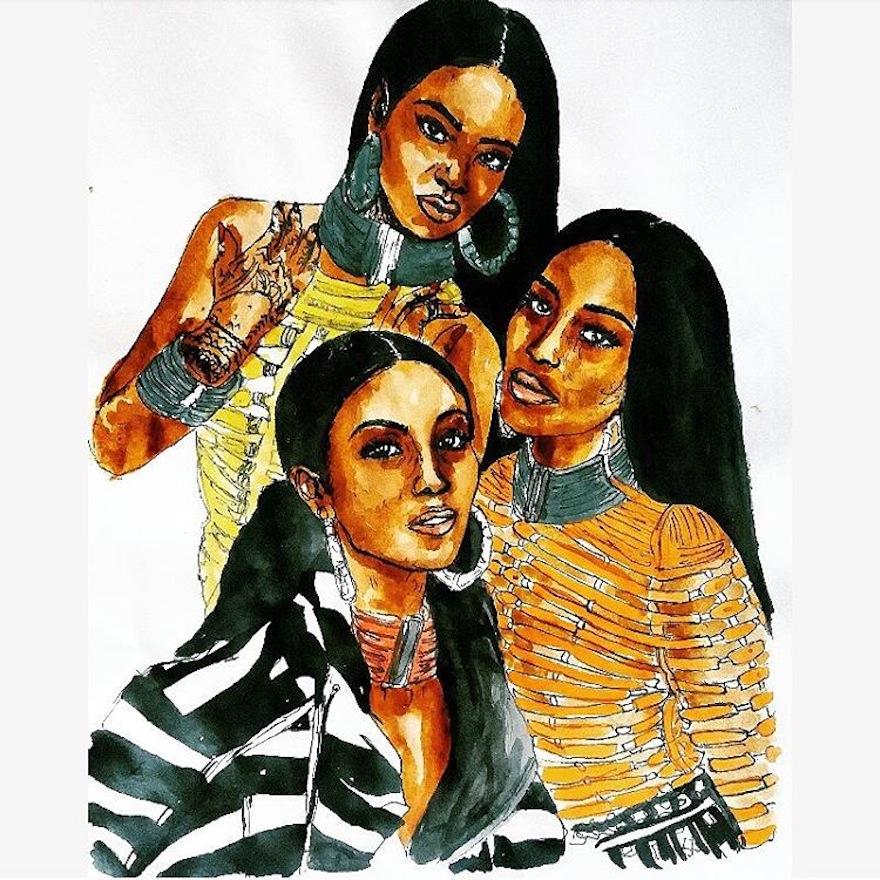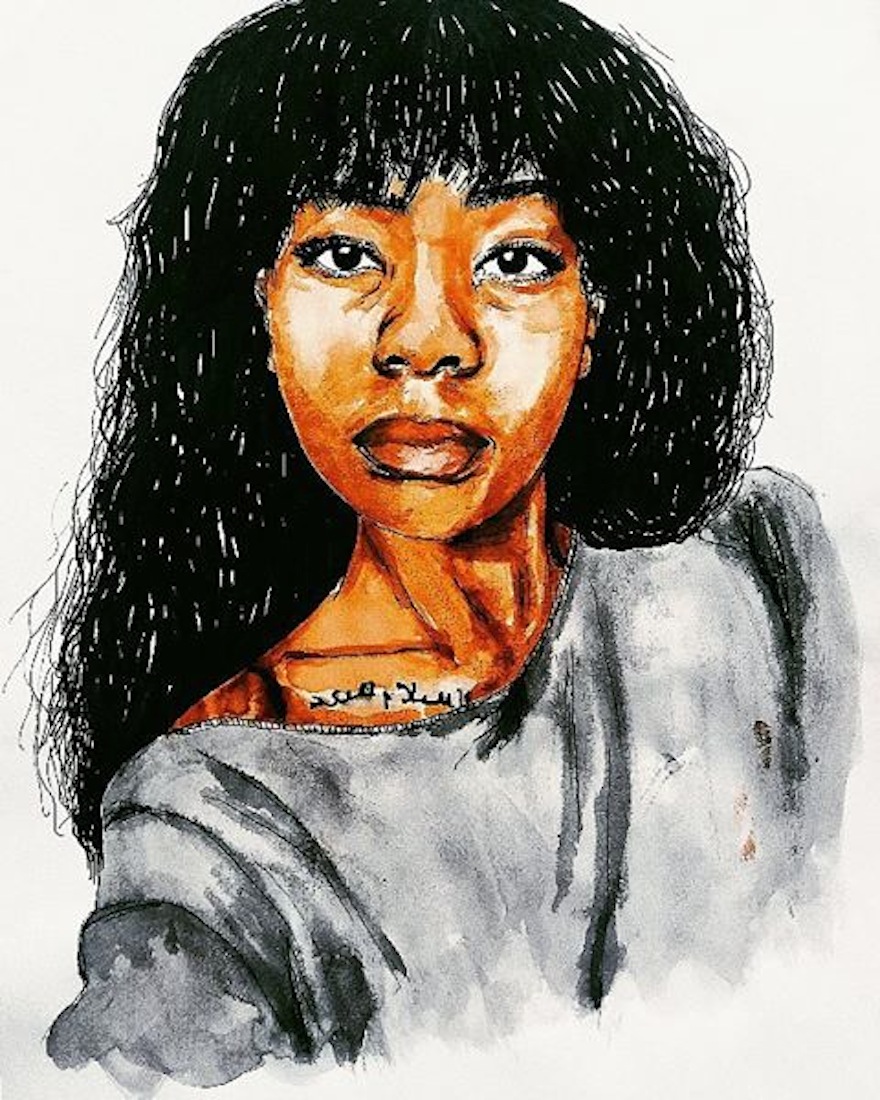 "It is contemporary, colourful, vibrant and quirky at times," Themba told Accra dot Alt Radio of her drawings. "It reflects my spirit as well as how I choose to see things. I'm able to use different kinds of media as well. I strive to make my work aesthetically beautiful, pleasing to the eye, especially my depictions of Black Women. She becomes a God of some sort in my work. Dynamic, Exalted."
In a conversation with Bubblegum Club, Themba revealed that, as a woman of colour, "not being taken seriously at times and being overlooked has been a challenge she has had to face." Although it's a struggle faced by many women in numerous creative fields, illustrators like Themba may be able to find support in organisations like Women Who Draw.
Founded by artists Wendy MacNaughton and Julia Rothman, Women Who Draw is an open directory of female illustrators built as a way to put women's work in front of art directors, editors, and others in the position to hire illustrators. Its concept is simple: to challenge the hiring gender bias its founders have consistently observed in the publishing world.
You can check out Women Who Draw here and follow Themba on Behance and Instagram. You can also purchase Themba's drawings online at A Tribe Called Nyla.