When a group of architects from 100 Street Architecture and Urban Interventions decided to create a multifunctional space in Mianyang, China, they were inspired by the unconventional use of pixels, the colourful small dots that make up digital image displays.
The result is both a fun feast for the eyes and a carefully considered recreational space.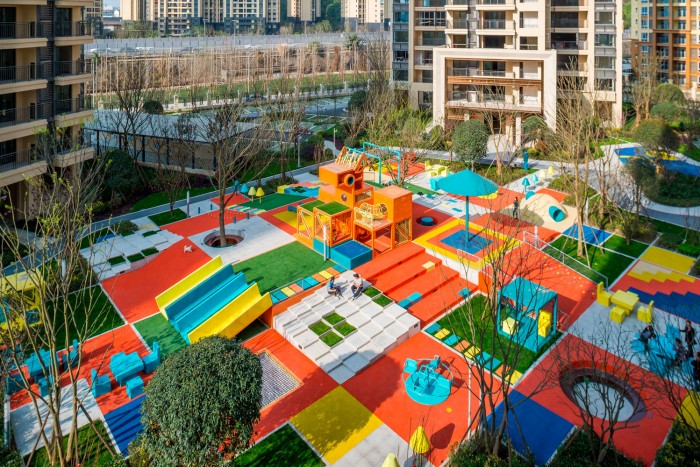 Called Pixeland, the project uses digital pixels throughout its multilevel spatial site. It hosts landscape and playscape features and showcases the purpose of functional pixels and how it can result in an eye-catching multifunctional public space.
"Transferring this idea to the spatial organization strategy of the project, we thought of creating a multifunctional public space by the addition and combination of smaller independent functional pixels," reads the project's description.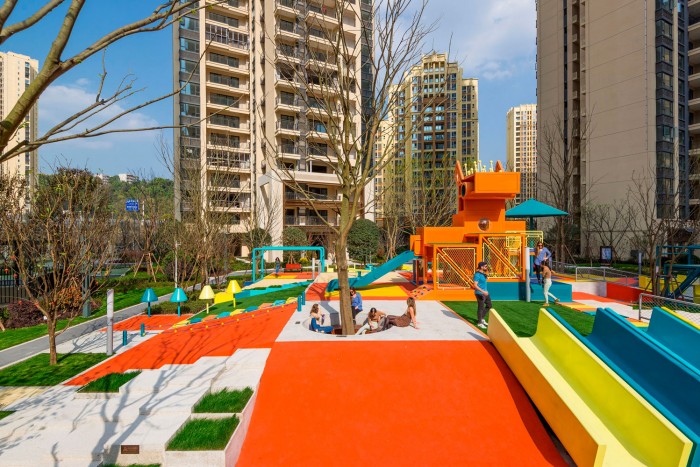 The group of architects, led by Chilean architect Marcial Jesús and Spanish architect Javier González - partners at 100 Architects - created a functional pixel for each part of the spaces.
With the main pixel housing the structure being a perfect square of 5 x 5 m, the architects did this to accommodate people who want to host events with minimal space. In this, they created sloped lawns for relaxation and small amphitheatres for gatherings.
"As we get closer to the borders, smaller pixels of 2,5 x 2,5 m. and 1,25 x 1,25 m are introduced as a modular approach to solving the accesses, the pedestrian circulation and the landscape in the border," they explained.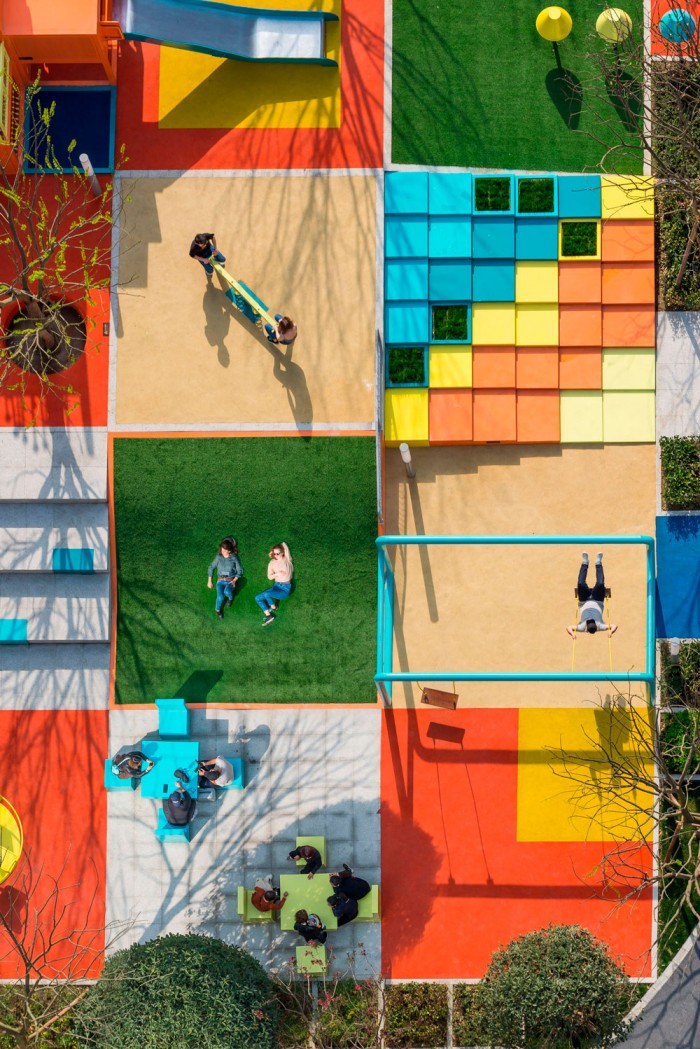 The borders were also surrounded by small pixels of greenery that would ensure privacy and safety for the playscape. Scattered around the rest of the space is lounge resting areas, picnic areas with seats & tables, seating box structures to provide shadow and sunken communal benches.
The space was completed in January 2019 and has become a popular hangout spot for families living Mianyang.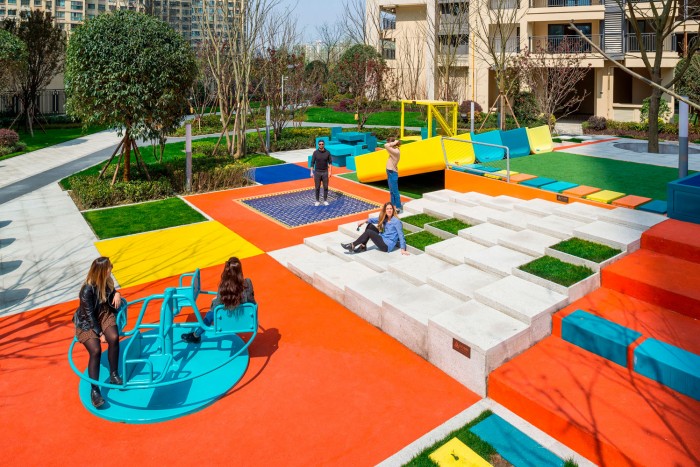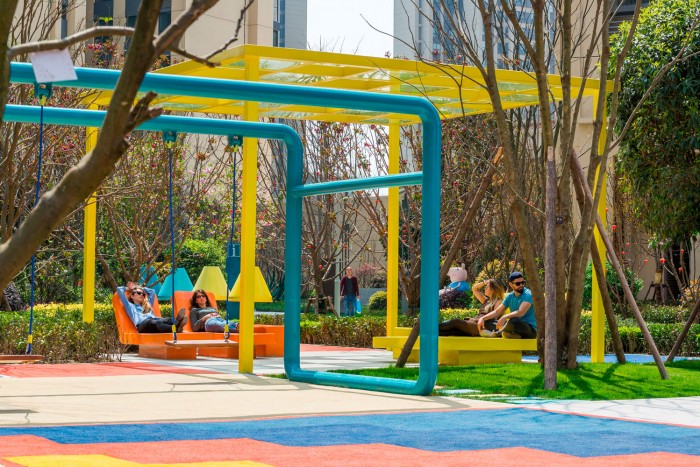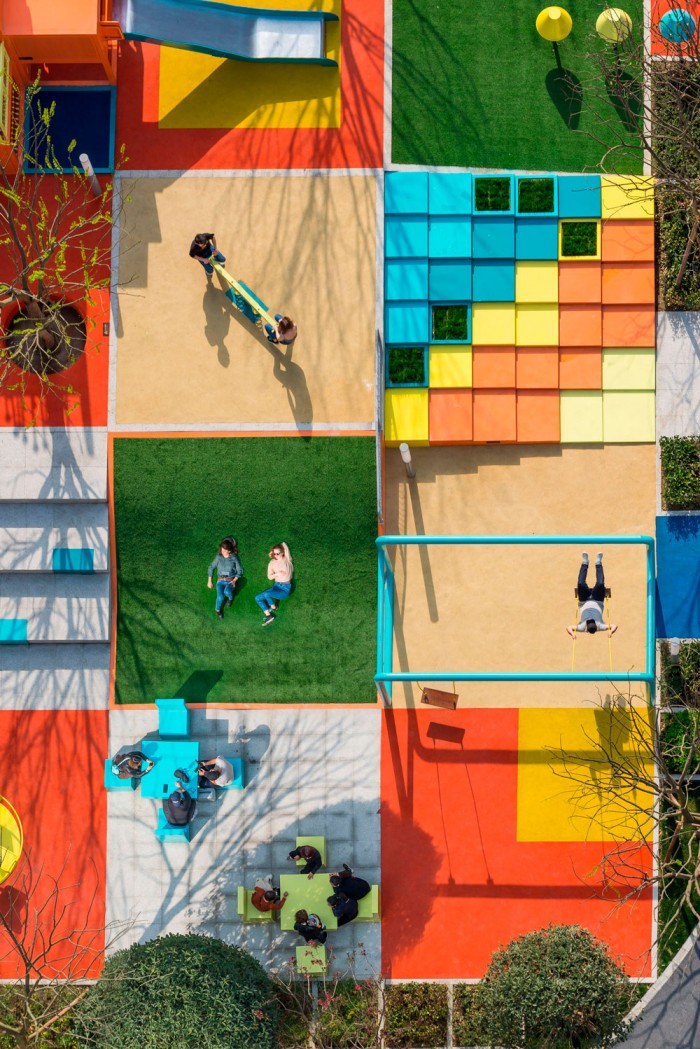 Photos by Amey Kandalgaonkar
Read more:
Tunisia's Upside-Down Hotel, the endangered Brutalist monument
Accra's Arch Xenus is redefining what it means to be a successful architectural firm
#GlobalGrad Tshepo Mokholo on innovating traditional architectural practises