For over a year, Dutch photographer Loes Heerink spent her days perched on city bridges, high above the streets of Hanoi, Vietnam. Here she waited with her camera for street vendors to pass beneath her on their bicycles. Transporting fruits and flowers of all kinds, Heerink became fascinated by the market peddlers who to her seemed completely unaware of the stunning visuals their colourful loads formed. 'Vendors From Above' is her photographic tribute to this sight.
"I would spend hours on top of a couple of locations in Hanoi waiting for vendors to walk underneath the bridge," Heerink says. "I once spent five hours on a location with no shots." Her elevated, precarious vantage point offered a unique view of the traders, one that many photographers these days might only manage with assistance from drones.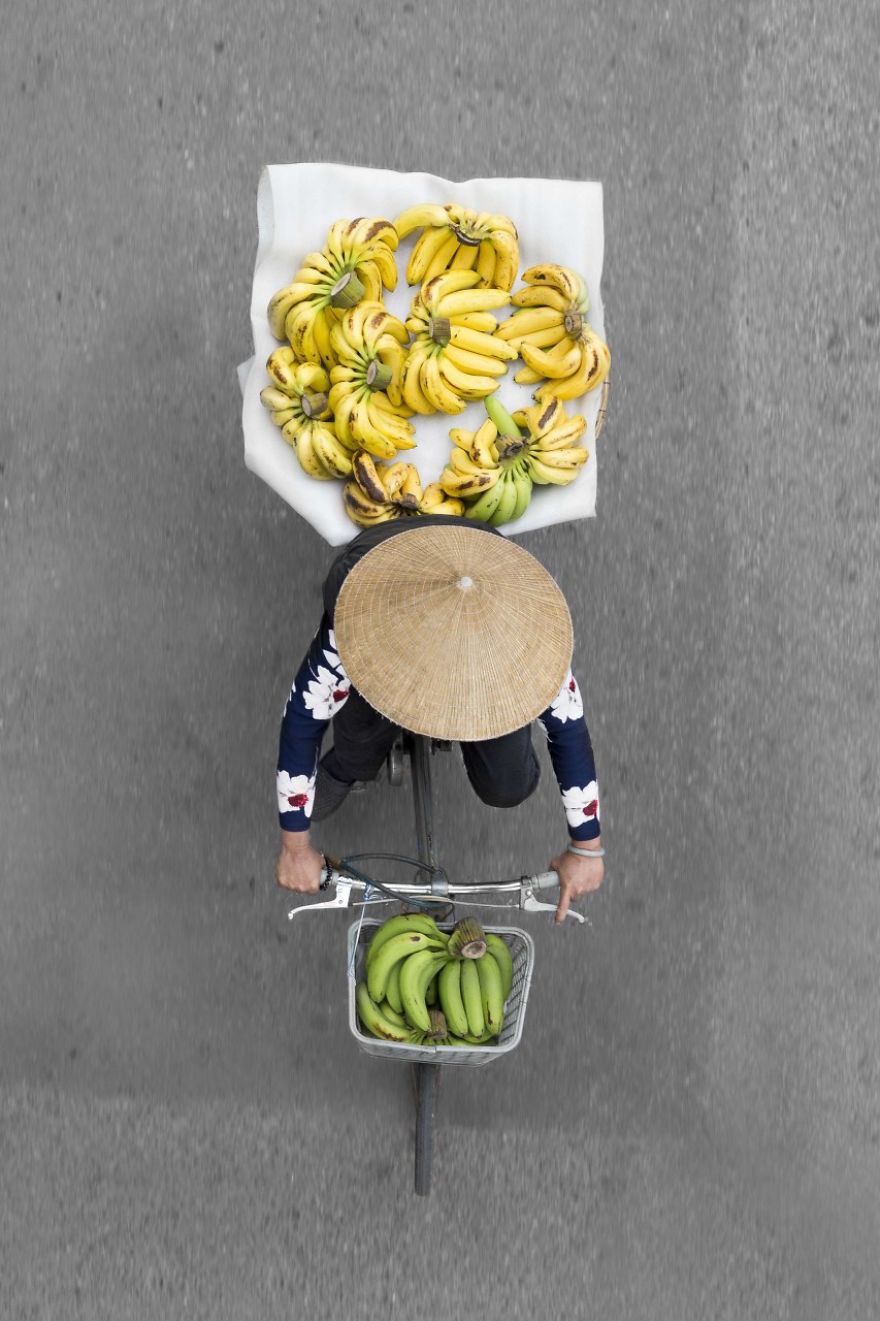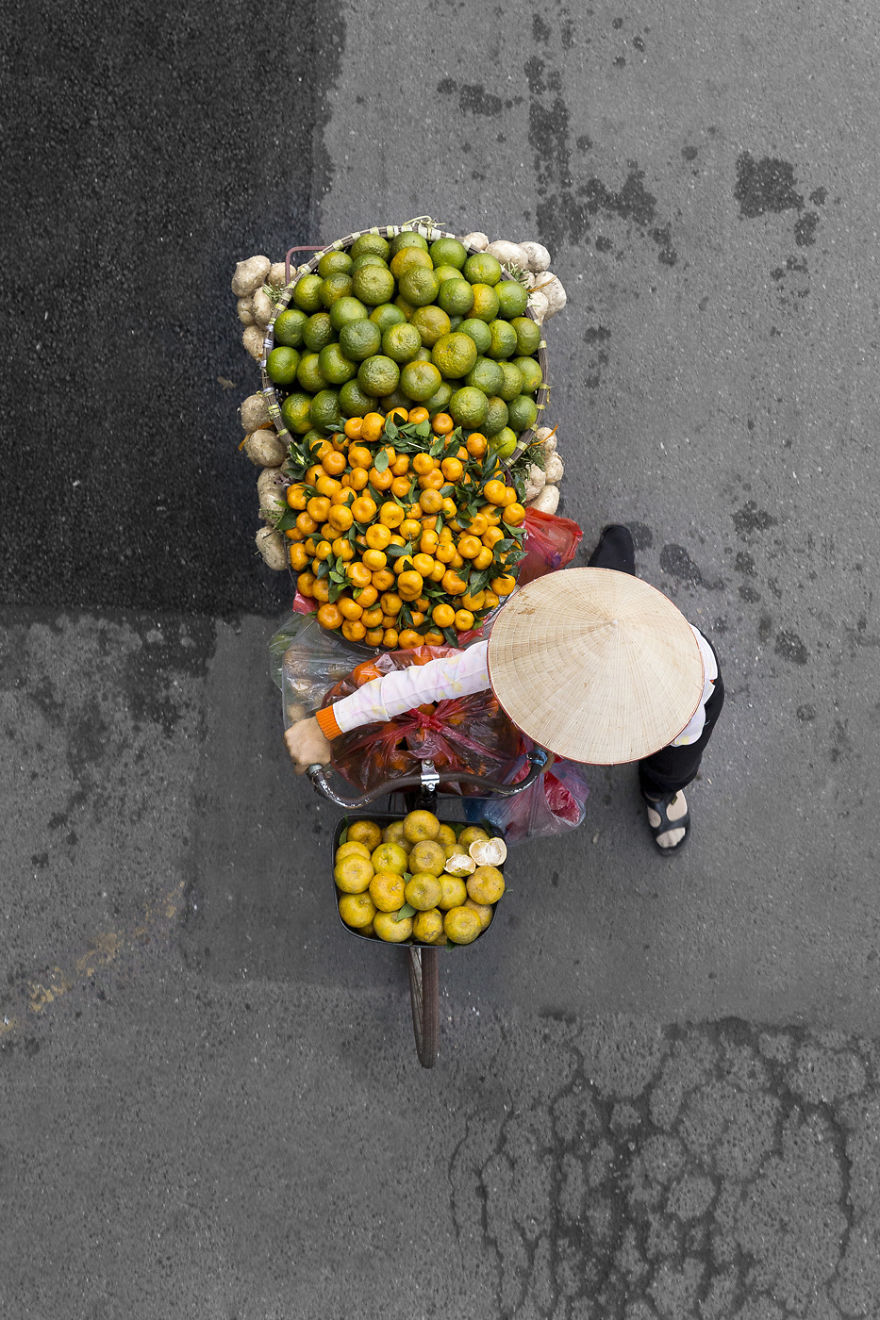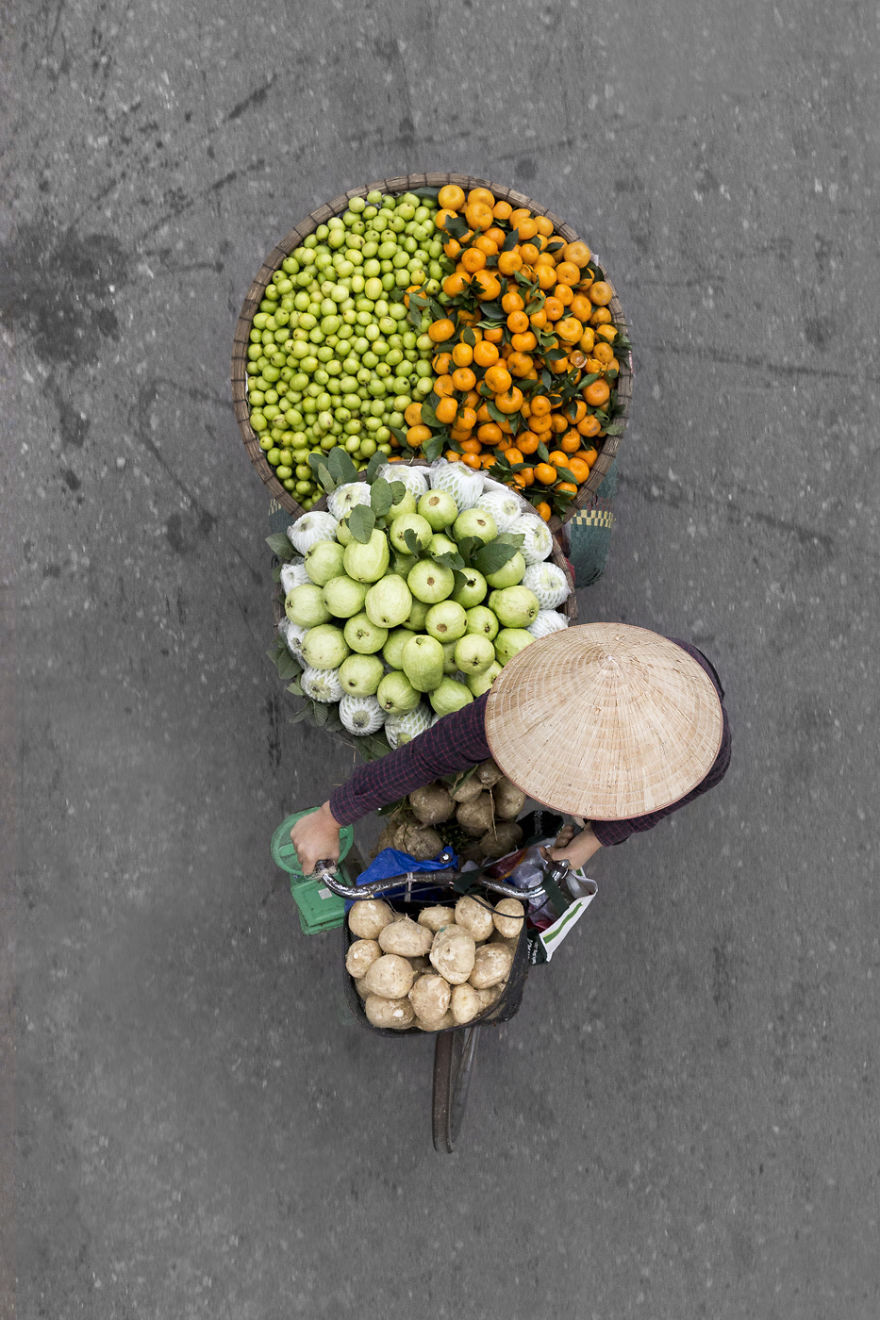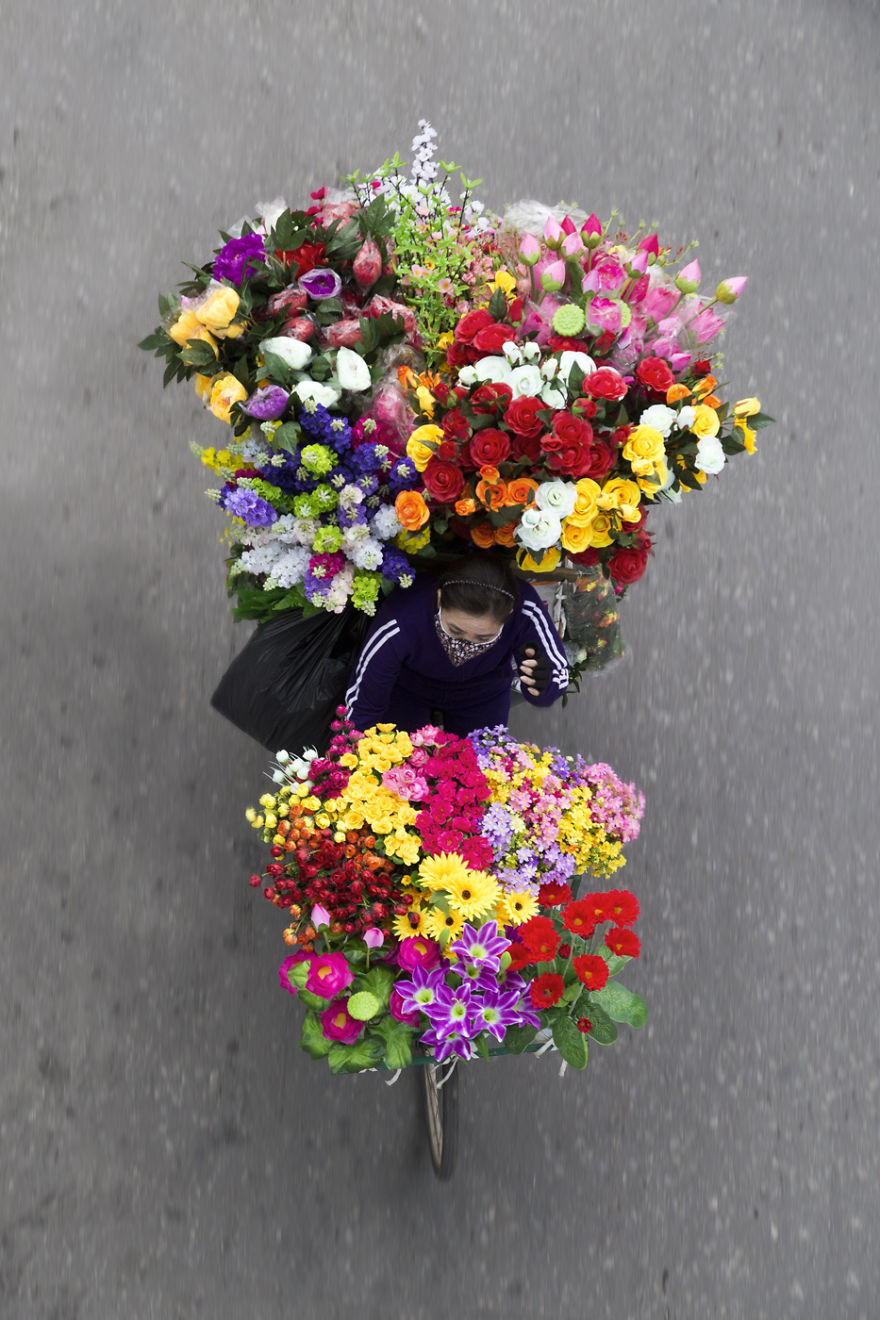 Bursting with colour and texture, Heerink's photographs were taken from five different bridges around Hanoi. She began attempting to capture the traders' likenesses when she moved to the city in 2012, but hated the resulting images. On the ground, the vibrancy she saw in the vendors would simply disappear into the general chaos of Vietnam. With no access to a drone, she instead captured the images manually, exercising an enormous amount of patience by waiting on bridges until she spotted a subject. Using her Canon 6D camera, she would shoot the workers and their wares before they sped away beneath her. "Soon I started to see the fun in it," she says. "Although it was mainly waiting a lot."
Most of the workers Heerink photographed are female migrants who spend their days selling produce, flowers and other goods. These women rise as early as 4am most mornings before loading their bicycles with as much as they possibly can, covering countless kilometers every day. After speaking to some of the women whose images she captured, she learned more about their difficult lives, their struggle to make ends meet and the challenging conditions that they work under.
Displaying enormous attention to composition and symmetry, Heerink's images are a beautiful depiction of an oft-overlooked profession – one that she ultimately hopes to immortalize in a photo book. A Kickstarter fund she started in 2015 for this purpose has already met its goal. "I want people to see what I see," she explained to Lonely Planet. "I believe street vendors in Hanoi create little pieces of art every day. I want people to see the beauty and hopefully appreciate the vendors a little bit more."