A private home, for those who have the luxury to build their vision from scratch, can be a work of art. The architectural design of a home, especially one by the oceanside, leaves room for some innovation in terms of looks and feel.
One home, in Peru by Barclay & Crousse Architecture comes to mind. The seaside home, called Ancon House has been under construction for the past three years. It is located on a rocky mountain-side and built to seamlessly fit into its jagged territory. The muted tones make sure it does not stand out too much but blends into the landscape.
The house is made up of four platforms: one for cars and services, two sheltering the bedrooms and one dedicated to a leisure area.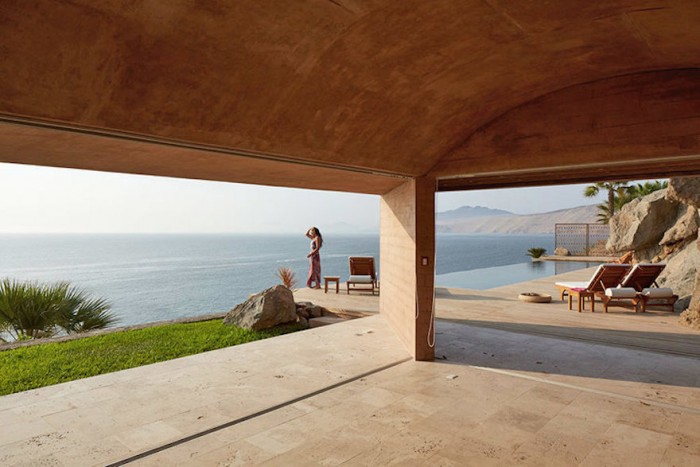 The architects behind Barclay & Crousse Architecture, Jean Pierre Crousse and Sandra Barclay, who were both born in Lima, Peru describe their work on their site as follows: "Our work manages a wide range of programs and focuses both on the relationship to place and human wellbeing, through pertinence in usage and attention to time, space and light."
They continued: "In a world of increasing complexity, technology offers us an enormous range of possibilities, but we believe that only a few of them give sense to architecture. We like to consider our projects as being part of a design laboratory that explores the bonds between landscape, climate and architecture, in order to challenge those notions of technology, usage, and quality of life that, from the specific conditions of developing countries, can inform and be pertinent in a global context."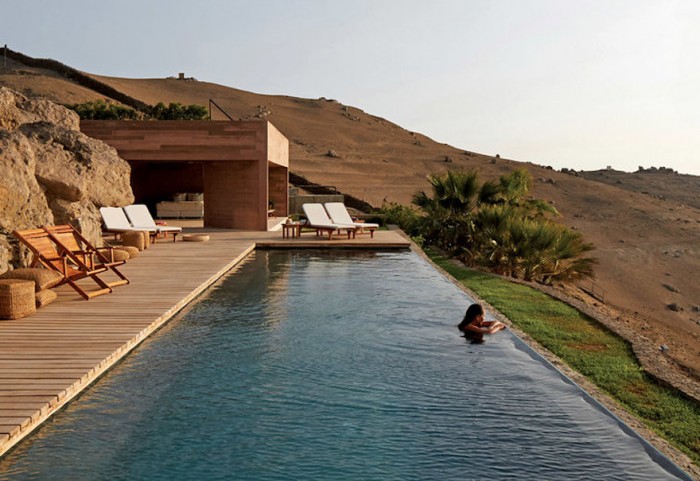 Other nominees for the AR House awards ( which seek out transformative, cutting-edge projects from around the world) include houses located Venezuela, China, Canada, the UK, Australia and Chile, among others.