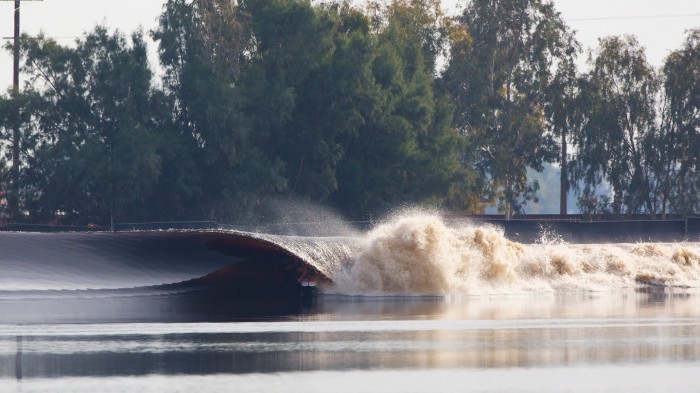 Kelly Slater is undoubtedly the best-known surfer in the world. He has achieved over 11 world titles and numerous other victories. Apart from being a professional athlete in his 40s, Slater is also a keen businessman, entrepreneur and environmental activist.
His latest green business endeavour is the Kelly Slater Wave Pool. A high-performance man-made wave that has been developed and constructed over the last ten years at an undisclosed location around 150 kilometres inland from the Californian coast.
The wave and his claims of the use of renewable energy in its design have been met with controversy. Funding and the immense use of electricity required to run a machine capable of creating the perfect wave, seen on Slater's first promotional video earlier this year, have some people screaming "greenwashing".
Sceptics say the amount of energy required to create a man-made wave of this calibre is well over 2000 KW of energy. This kind of renewable energy technology exists but is still very expensive.
In an article on wavescape.com, Terry Billson, CEO of Genergy says that the global demand for renewable technology is causing prices to plummet and by the time Slater's wave pool goes public in 2018, the technology to run the Wave Pool will be affordable.
The project's website, kswaveco.com, is currently down but an Instagram post launching the prototype claims that it's all systems go and that their technology is going to change the face of surfing.