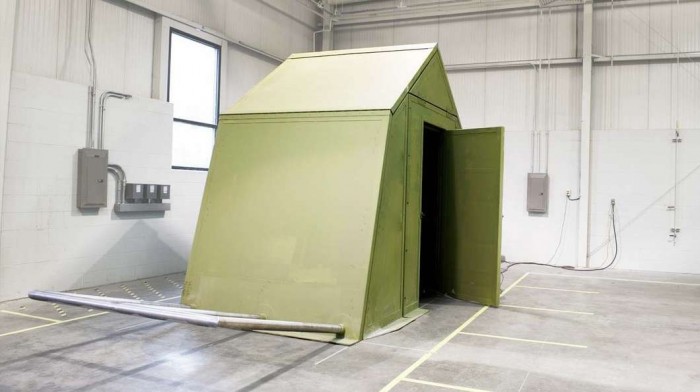 Origami-inspired shelter designed by engineering team
A team of engineers at the University of Notre Dame in the United States have designed an energy saving, time efficient, easily transportable shelter based on the ancient art of origami. The structure was designed to increase the quality of life for soldiers deployed in rural areas.
Military personnel are often forced to survive in extreme environments, from desert to mountain conditions. Millions of dollars are spent on air-conditioning, heat and fuel retrieval in these areas. More importantly, hundreds of American soldiers have died during fuel missions in Iraq and Afghanistan.
Director of the University's Kinetic Structure Laboratory, Dr Ashley P. Thrall drew inspiration from the ancient art of paper folding when designing a shelter that would reduce energy consumption by 70 per cent.
Its thermally insulated rigid-wall structure traps heat inside, reducing costs associated with the use of canvas tents.
The shelter can be deployed by a few soldiers in less than an hour because of a unique lever system to lift the heavy side panels and erect the four-part structure. It can easily be transported by plane, ship or truck on a standard military pallet.
According to the University, the system also holds great promise as an environmentally friendly shelter for disaster-relief efforts around the world.