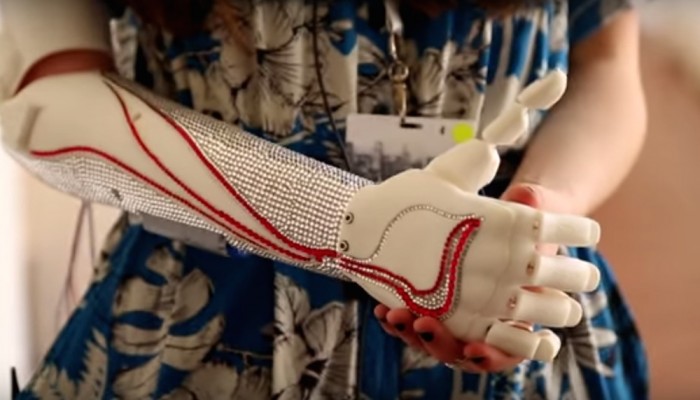 OpenBionics
Greece-based company OpenBionics describes itself as an "an open-source initiative for low-cost, lightweight, underactuated robot hands and prosthetic devices." In other words, it creates affordable, lifelike bionic hands that can operate on their own, like transformers. OpenBionics' work has already been acknowledged by numerous international innovation awards for its breakthrough technology, putting its team at the forefront of bionic design.
Most recently, the team has been chosen as one of ten finalists for Nesta's Inclusive Innovation award – a prestigious prize that applauds technological innovation, which improves the lives of individuals with disabilities or long-term illnesses. This is in line with OpenBionics current focus – developing bionics for children, while collaborating with doctors and prosthetists in Brazil.
The prosthetic hand design is based on the dexterity and functionality of a human hand, which results in a higher level of performance for a user when undertaking everyday tasks. The advanced design includes extending and flexing finger movements and supple thumb motions, which mimics real-life anatomical movement. A video about their 3D-printed, customisable prosthetic recently went viral on Facebook model, as it revealed the endless possibilities of bionic technology in the 21st century.