After watching a heart-breaking graphic video on the effects of the chigoe flea, better known as "jigger", Asher Collie decided to leave her life in America behind and moved to Jinja, Uganda, where the "jigger" problem is rife. Once there, Collie started what is today known as Sole Hope, a Ugandan non-profit, that works with schools, communities and local authorities to remove and prevent "jiggers" for thousands of children every year.
A "jiggers" is a parasitic sand-flea that lives in soil and feeds on the bare feet of humans. Children are particularly vulnerable because of their soft skin and tendency not to wear shoes. These fleas burrow into these children's feet leaving 5 to 10-millimetre-long blisters. These blisters are extremely dangerous as they can lead to loss of toenails or secondary infections that can eventually lead to a need for amputation.
Today, the non-profit Sole Hope employs one permanent nurse and over 25 staff who provide weekly medical clinics and make upcycled shoes for children from old jeans. Sole Hope also focusses on awareness by educating children on how not to get "jiggers" and how to remove them quickly if they do get them.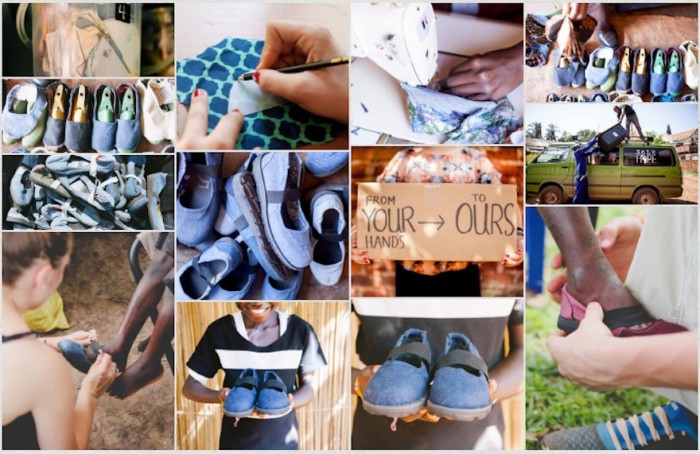 In the United States, Sole Hope has several community organisers that help with fundraising through the selling of T-shirts, awareness campaigns and community activations. Tourists are additionally encouraged to visit Sole Hope's two-year-old guesthouse in Uganda, which partly funds its operations.
Through a project called Outreach House, Sole Hope also provides accommodation to children suffering severely from "jiggers". The children that arrive here usually have 'jiggers' both on their hands and feet. These children are treated straight away while also being taught healthy habits to prevent future infections and help spread awareness when they return to their respective communities.