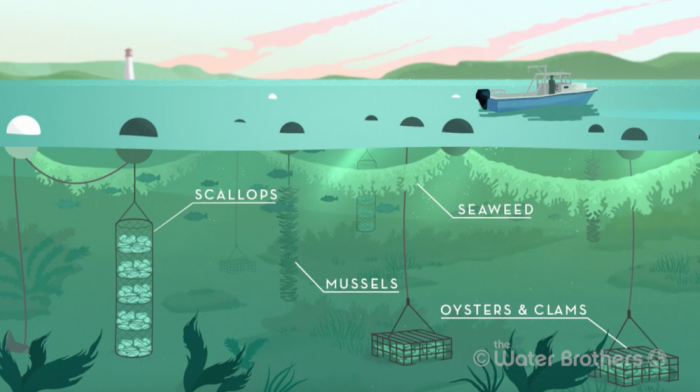 Overfishing, pollution and oxygen depletion have acidified our seas, threatening our marine ecosystem. Thankfully, regenerative ocean farmers, GreenWave have developed a model of sustainable underwater vertical farming that will help reduce this danger while producing edibles like scallops, clams, oysters and kelp.
"Regenerative ocean farming has been identified as a key solution to climate change. It has the power to sequester carbon on land and sea, reduce methane production in livestock, rebuild marine ecosystems, enrich soil, and address the global plastics problem," reads the project description on GreenWave.com.
GreenWave is a non-profit that provides regenerative farming with meaningful economic and climate impacts. They mainly target industries with high demand - for example: food, agriculture, bioplastics, and blue carbon.
"Our market development team partners with value-added processors, wholesalers, and retailers in these sectors to identify and overcome market barriers for local farmers to ensure demand grows as GreenWave farmers scale."
The company is currently in the planning phase to build the nation's first Center for Regenerative Ocean Farming.