Visually impaired people usually have walking sticks or guide dogs to help them navigate their surroundings. However, independence undeniably decreases with these aids. Industrial design student, Jorge Paez, has designed a headset concept to tackle some of the challenges faced by those with visual impairment in their day-to-day lives.
The nomad sensor uses two front facing and two side facing LiDAR proximity sensors, similar to the ones used on autonomous vehicles; as well as a 180 degree rear camera to detect obstacles the user would otherwise not see.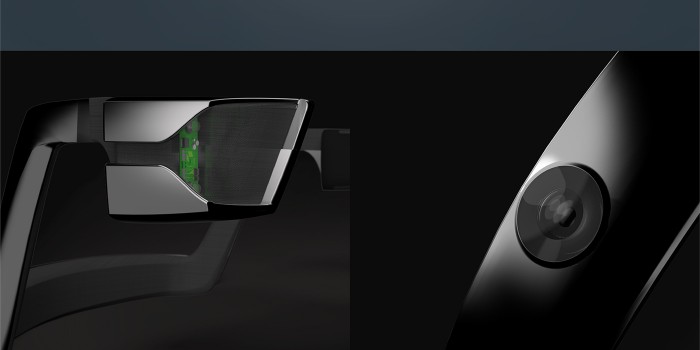 These sensors are mounted on a pair of specially designed bone-conducting headphones. The bone-conducting headphones do not obstruct the user's hearing, which is crucial for the visually impaired. Conducting sound through the temples leaves the ears free from obstructions. A series of 'dings' sound when approaching an obstacle to alert the user where the obstacle is. As the obstacle gets closer, the sound alerts increase in speed to indicate the obstacle's distance.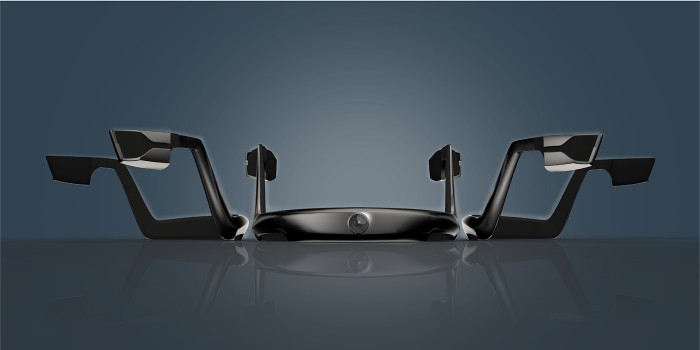 The device also has a wireless charging dock which eliminates the need to fumble with cables. It also gives auditory feedback on device connectivity and battery percentage.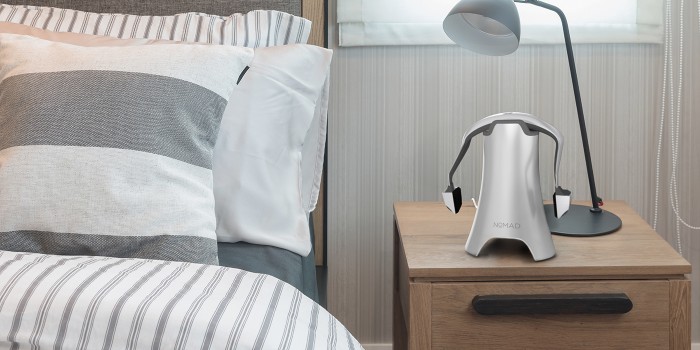 Nomad also uses Blindsquare – an app similar to Google maps. Blindsquare is specifically designed for people with visual impairments. Nomad uses this app to paint a picture of the environment, to help guide the user through the physical environment. Blindsquare provides the user with information about their route, such as coming crosswalks and different landmarks along the way.
A major advantage of the blindsquare app is its ability to give directions indoors, where a traditional GPS can't. The combined use of Blindsquare and nomad gives users the power to go anywhere they wish to freely.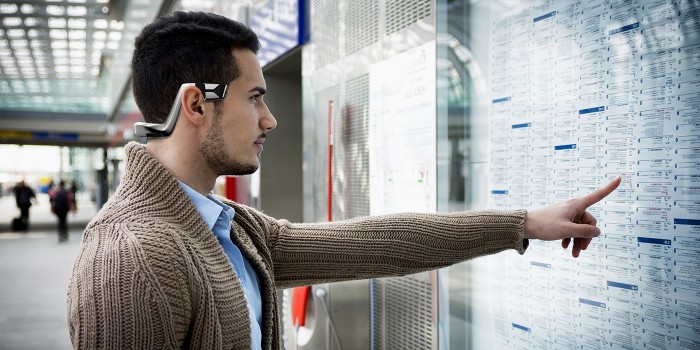 To make sure that the device is durable, all electronics are housed within injection moulded ABS shells that protect them from harmful UVA lights, moisture and harsh external conditions. The sensors are placed in reinforced areas to reduce damage from everyday use. The two front facing sensors are attached by a simple screw mechanism. This allows for quick and easy repairs in case of an emergency. The interior shell is covered in a water and oil resistant fabric to ensure comfort when placed on the head.
In addition to all this, nomad also includes a digital assistant that would assist users with obtaining public transport tickets. The tickets are sent to the user's phone using a simple voice command.

"Designers are problem solvers. We have a duty to improve the overall quality of life by joining forces to help create a smarter and more sustainable future," Paez says on his website.
The device can greatly increase opportunities and the independence of visually impaired people all over the world.