People still live by arbitrary rules about what men were allowed to wear to be considered "real men" and women, well women have spent their lives in tuffets of material, unable to feel the workman's freedom of a good pair of pants - with real pockets.
In Nigeria, for instance, age-old tradition imbued with hypermasculinity - think a man's man but on steroids - dictated what one could wear, from style to fabric to colour.
This didn't suit designer Adebayo Oke-Lawal. By the time he turned 17, he called himself the Orange Boy. It was a moniker that singled him out as an outsider with dreams of becoming a designer.
With his new moniker, he found a community of like-minded people, people who felt boxed in by society's rules, people who saw themselves as more than what was offered to them by stereotypical, binary fashion.
So like when Coco Chanel first donned pants in the 1910s, Oke-Lawal established a fashion brand to cater to not only his needs but the needs of people like him.
Orange Culture was officially established in 2011 and with it came androgynous garments in sheer fabrics, one-suit silks, and satin shirts that challenged even the most hardened of masculine and feminine stereotypes.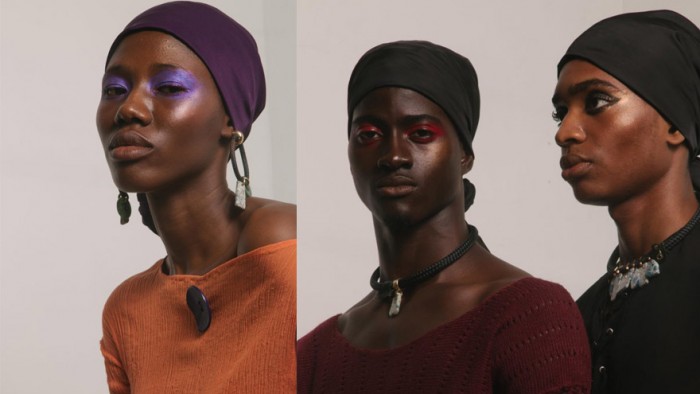 Along with his genderless approach to fashion, Oke-Lawal isn't afraid to use the bold patterns and colours known and loved about Nigerian fashion, allowing his brand to embrace local roots while creating statement pieces like daring crop tops and other nuanced designs. At the same time, the brand manufactures all its products locally via ethically sourced local fabric-makers.
Now, Orange Culture is recognised as one of the most innovative, daring brands on the African continent and beyond. In 2015, Oke-Lawal displayed his work at the International Fashion Showcase organised by The British Council and the British Fashion Council during London Fashion Week.
Still in London, Orange Culture showcased at London Fashion Week's Mens Designer Showrooms in June 2016.
The next year, the brand showed for the first time on the runway at London Fashion Week under Fashion Scout, one of the UK's largest fashion showcases throughout London Fashion Week, Paris Fashion Week and Kiev Fashion Days.
He has also been listed as a finalist for the LVMH Prize, which was created to honour and support young fashion designers around the world. The brand has achieved international recognition and has been featured in prestigious publications such as Vogue, BoF, New York Times, CNN, Vanity Fair, ELLE, The Guardian and The New York Times among others.
Oke-Lawal's next exciting foray into the world of design will happen on our global stage at Design Indaba Festival 2019 this February.
He has promised to once again over-deliver and bring to the Cape Town stage a new appreciation for the movement, depth and value of not only African design but androgynous fashion globally.
Watch the Talk with Adebayo Oke-Lawal